Magenta made a bold appearance in the Pantone® color of the year announcement that came out yesterday. The 2023 color, Viva Magenta, is full of vitality with ties to the red of cochineal, a precious natural dye. While last year's color was meant to inspire our creativity and reinvention, this year's color encourages experimentation and evokes a feeling of empowerment.
"Pantone's Color of The Year, Viva Magenta 18-1750, vibrates with vim and vigor. It is a shade rooted in nature descending from the red family and expressive of a new signal of strength. Viva Magenta is brave and fearless, and a pulsating color whose exuberance promotes a joyous and optimistic celebration, writing a new narrative." (See note 1.)
Something about a strong and bright natural dye, like cochineal, makes us want to grab the dye pot and yarn and start playing. We'll go more into dyeing later, but for now we can't help but start exploring weaving projects that incorporate this color.
Here are a few ideas from past issues of Handwoven that include a Viva Magenta-like color to inspire your color paths now and into 2023.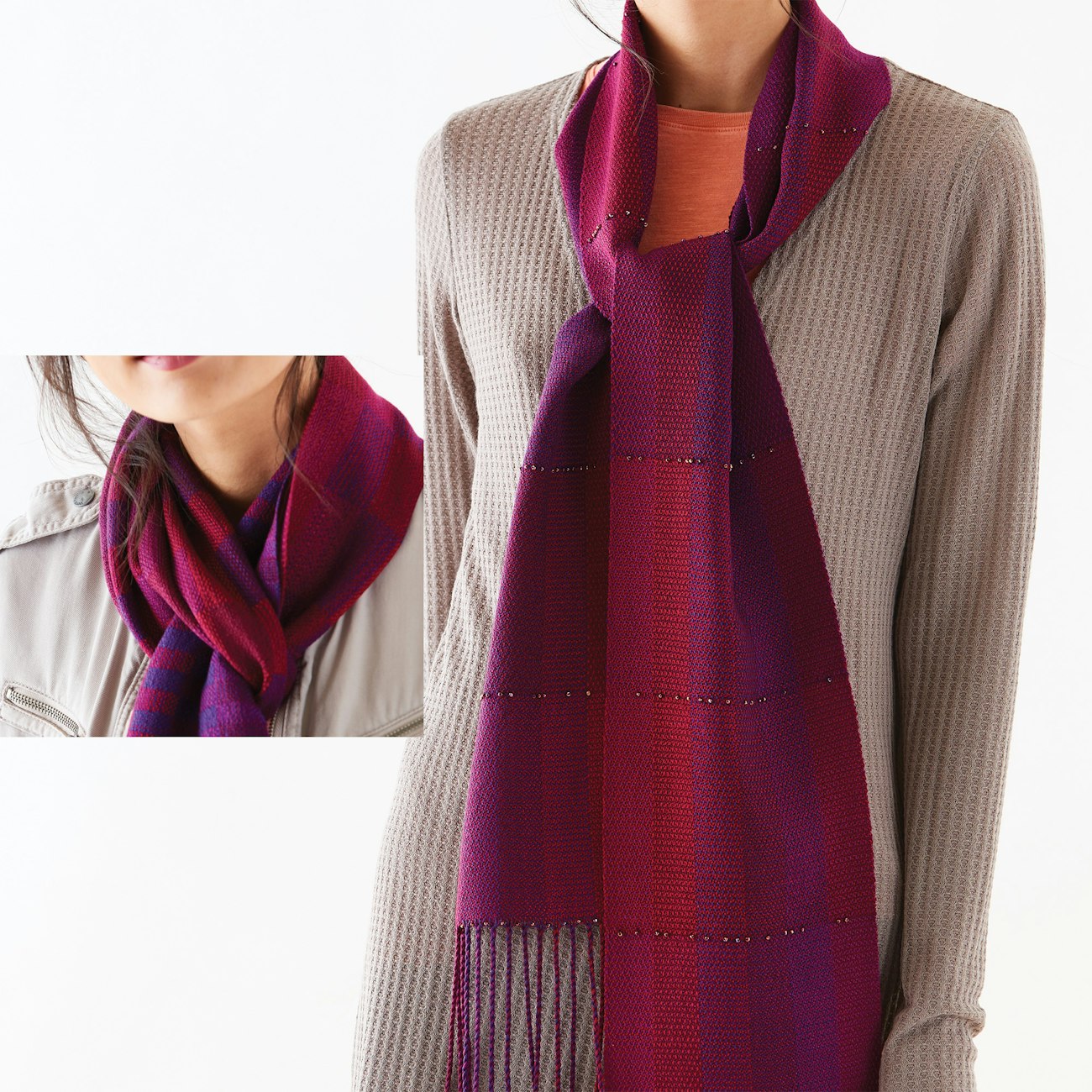 Drawn to colors that reminded her of raspberries and blueberries, the Braspberry Scarves by Sarah Jackson provide opportunities for larger color blocks of magenta. From Handwoven May/June 2019. Photo by George Boe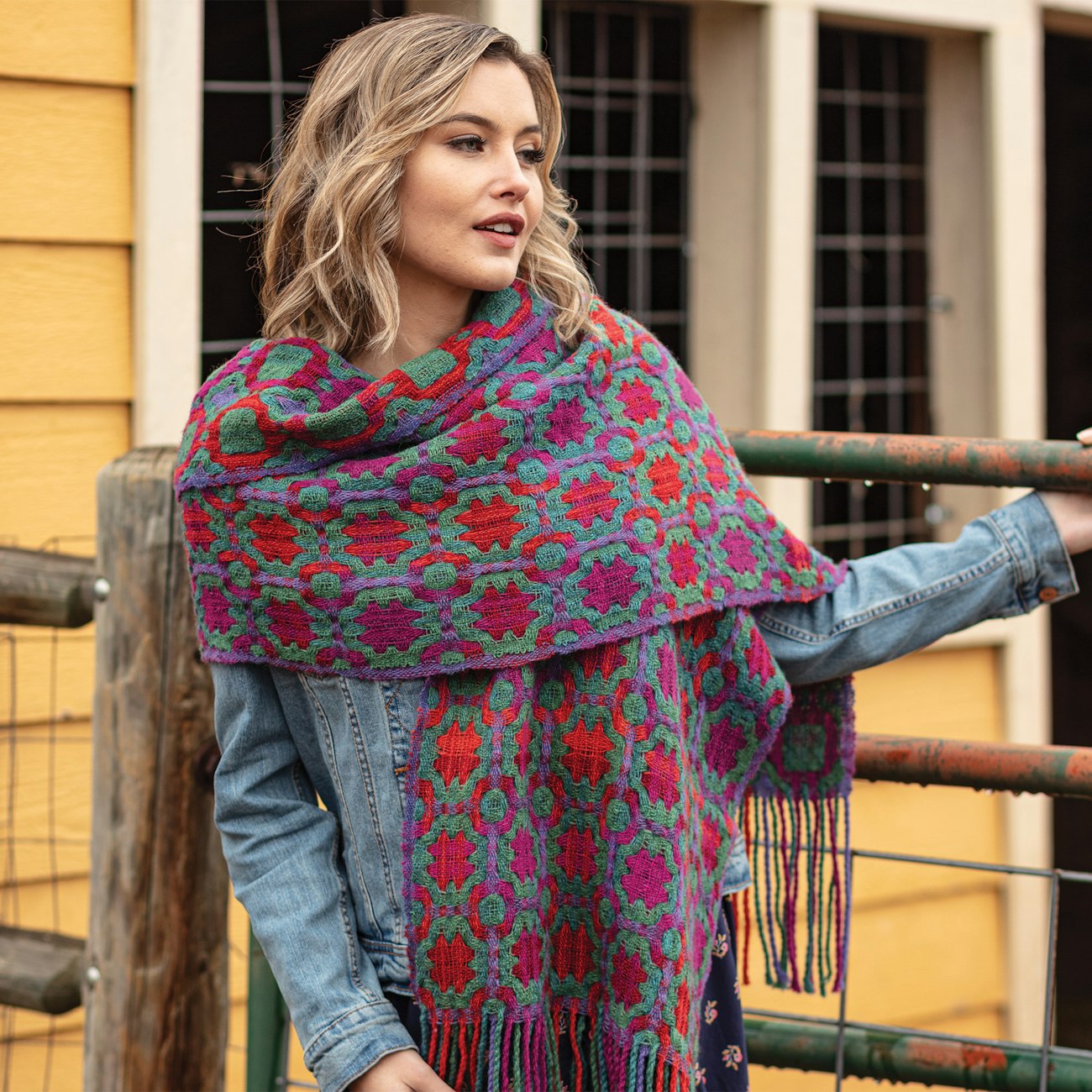 The Gilia and Locoweed Shawl by Dorothy Tuthill was inspired by a summer hike during wildflower season. The use of magenta and other red hues make a fabulous color palette. From Handwoven Mar/Apr 2020. Photo by George Boe.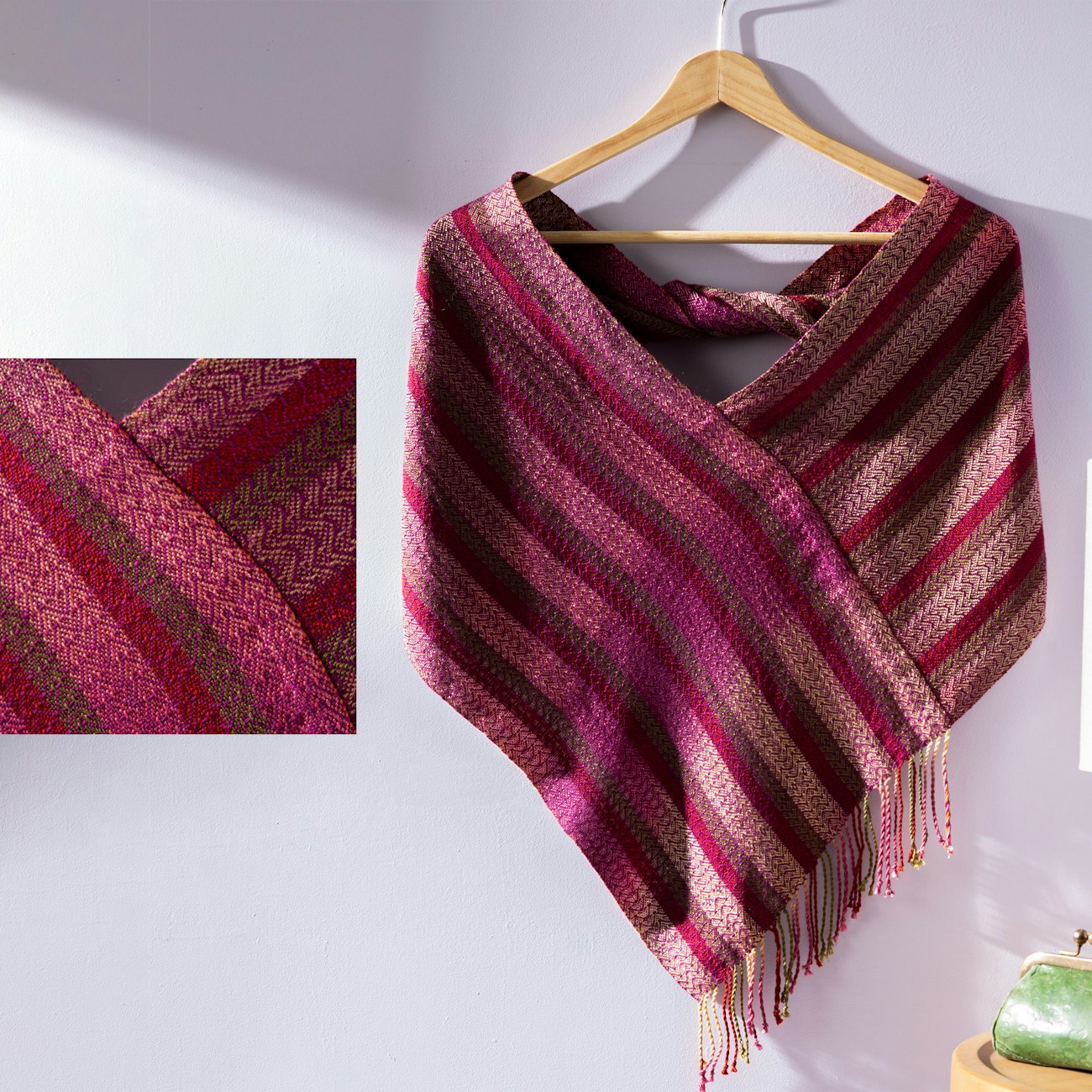 With an autumn-inspired painted warp, Sunset Twist by Eileen Lee showcases how multi-colored strands can shine in a design. From Handwoven May/June 2022. Photo by Matt Graves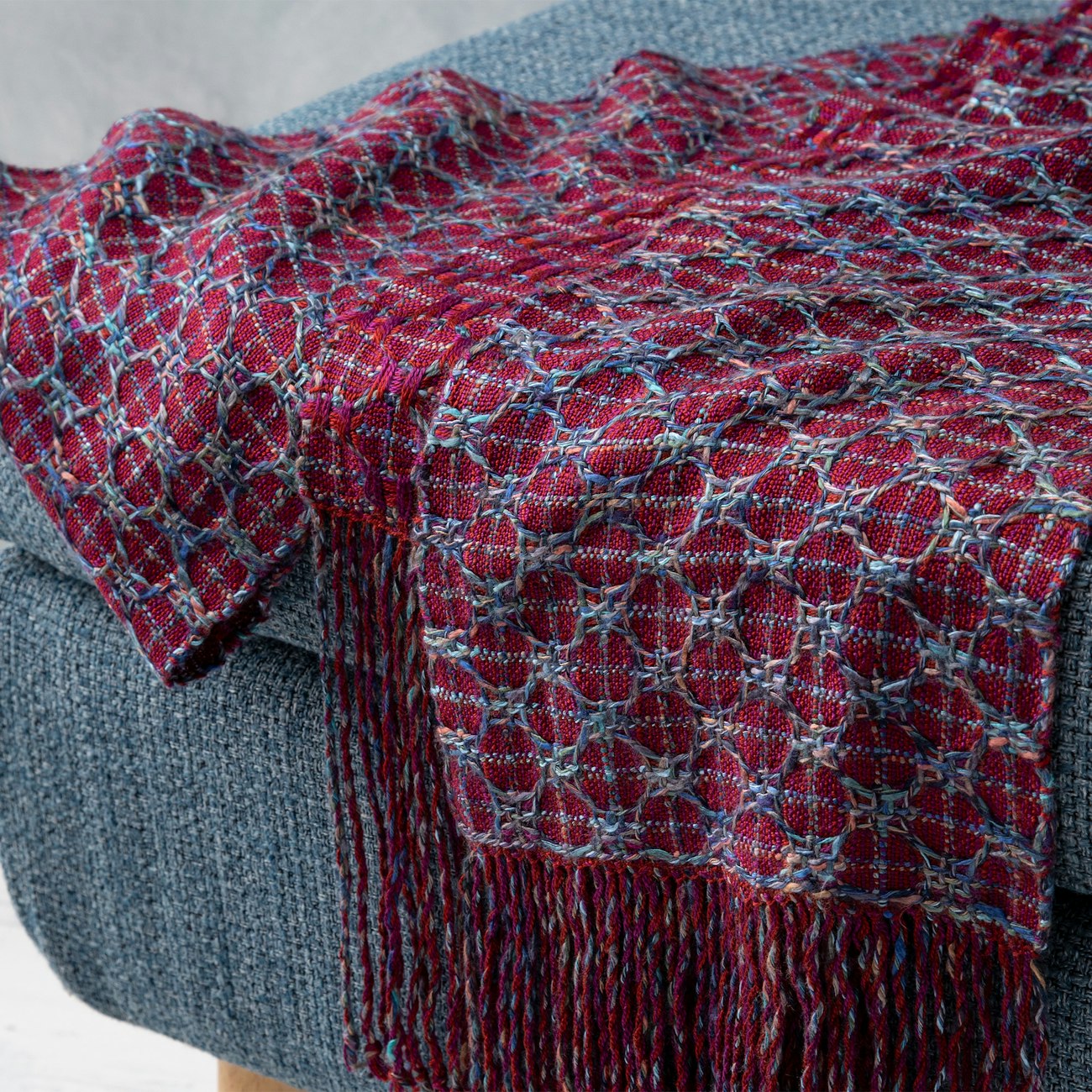 Choosing the right yarn made this honeycomb scarf possible, and we love how the colors are so complementary. Blue Circling Embers by Annette Swan Schipf from Handwoven Nov/Dec 2021. Photo by Matt Graves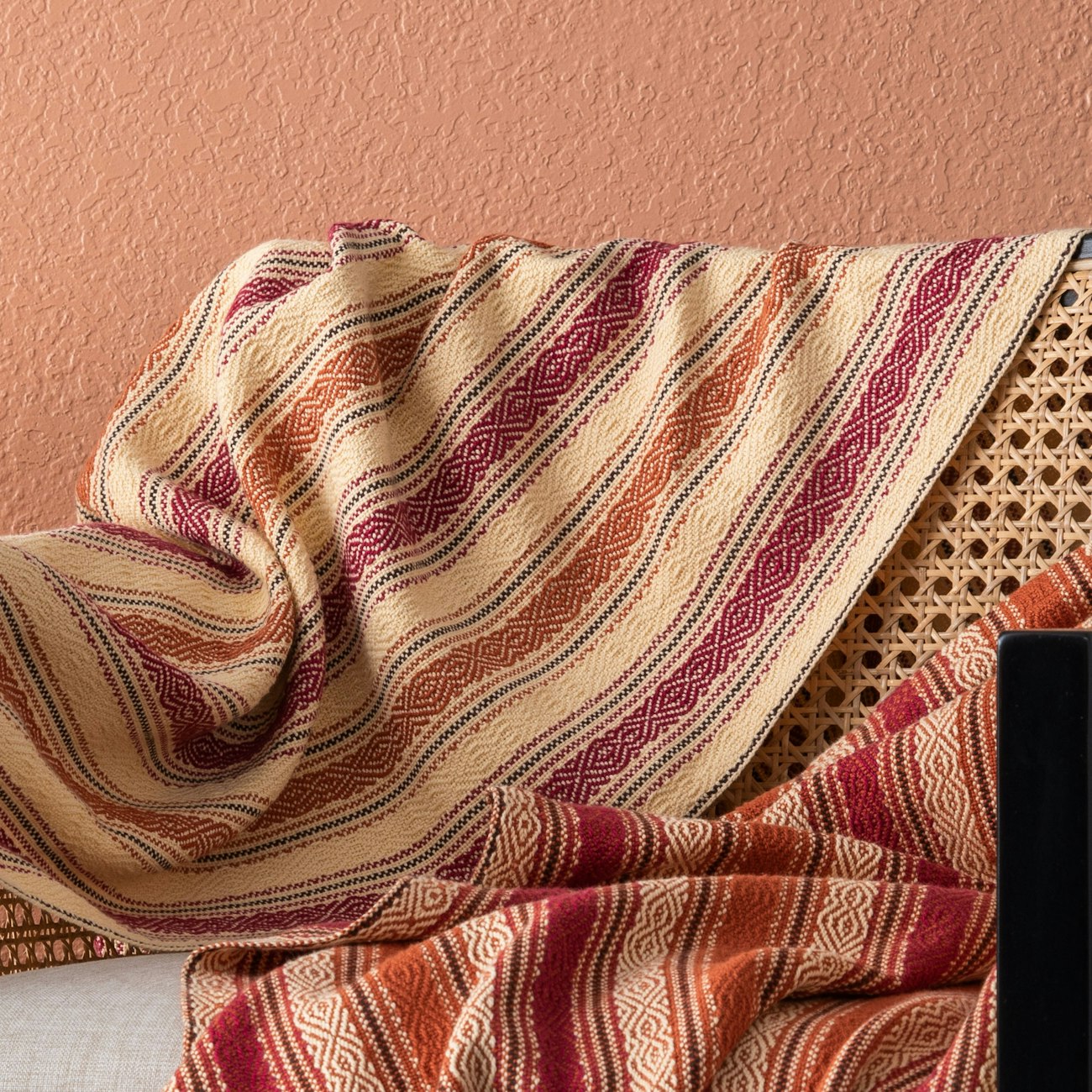 The twill in these Candy Stripe Blankets by Malynda Allen is reminiscent of twisting candy stripes, and the perfect place for a rich magenta. From Handwoven May/June 2022. Photo by Matt Graves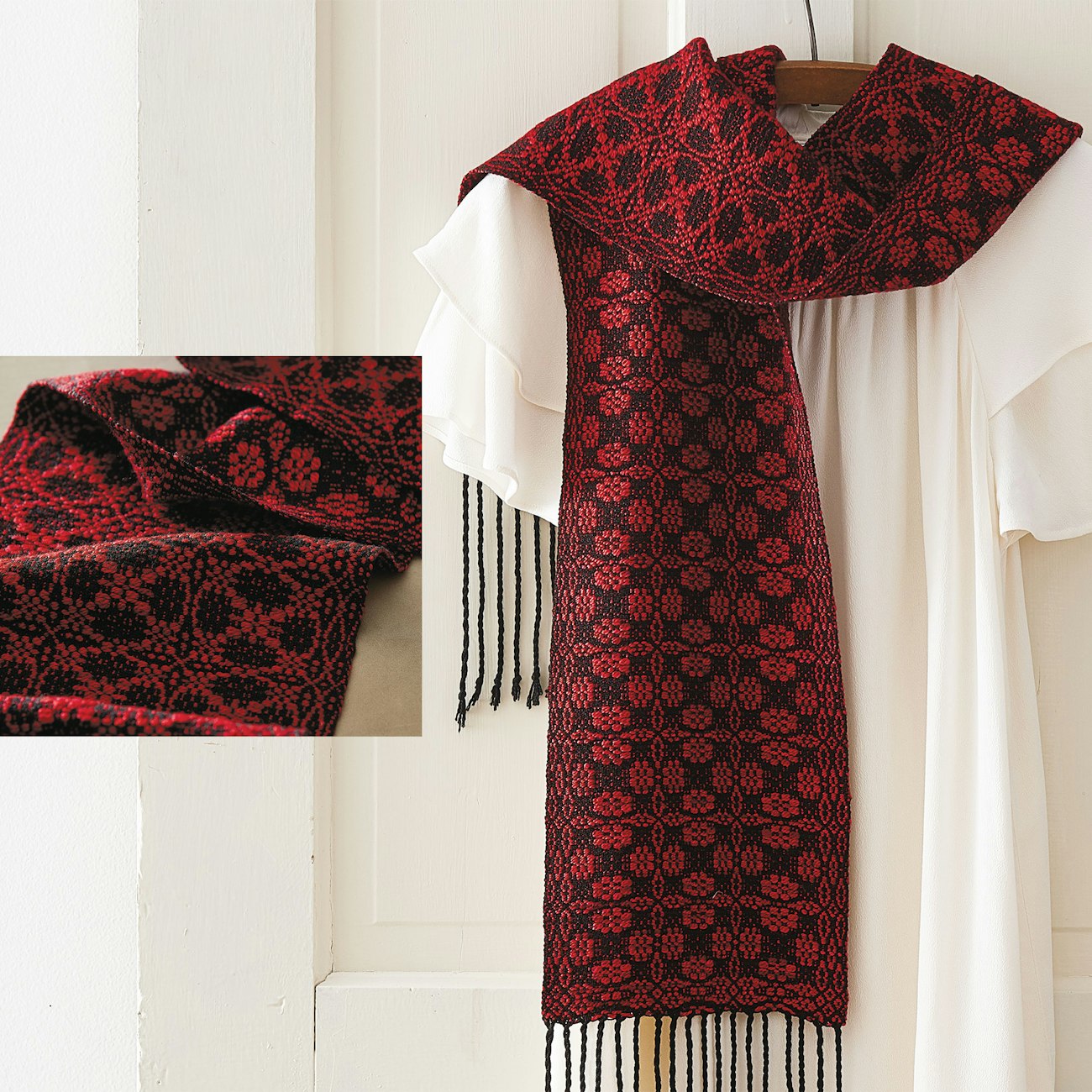 Though a tad redder than this year's color, the Ancient Rose Scarf by Christina Garton shows how a deep color, such as Viva Magenta, can be paired with darker yarn. From Handwoven Mar/Apr 2019. Photo by George Boe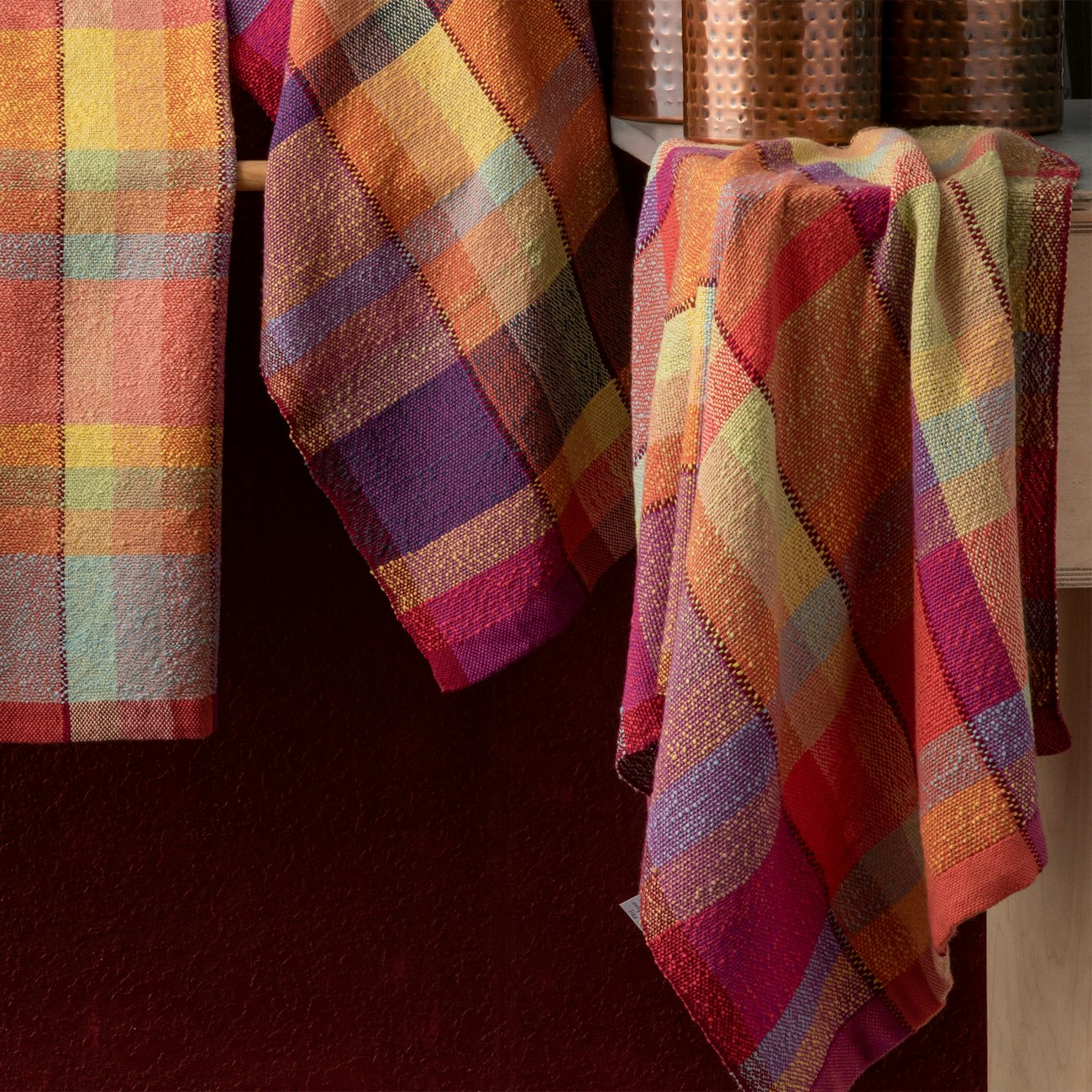 We couldn't showcase a color gallery without towels or something multi-colored. These Oak Forest Towels by Keith Lilly provided both, with a pop of magenta included. From Handwoven Jan/Feb 2022. Photo by Matt Graves
Notes
2022, December 1. Pantone Color of the Year 2023 / Introduction. Pantone. https://www.pantone.com/color-of-the-year-2023.