Click on the Download Now button or link below to receive your free handweaving projects! Handweavers in remote areas, who work with the simplest of looms and tools, create stunning, intricate designs that would be a challenge to reproduce with sophisticated looms and many shafts. While my back doesn't hold up to hours on end of backstrap weaving, nothing makes me happier than the freedom of getting my fingers into the warp and creating handwoven designs on the fly, which is why we're giving you free handweaving projects!
To help you explore the joy of fingers in the warp, we've put together a free eBook on handweaving, Free Weaving Patterns: Explore Techniques for Inlay, Plain Weave, and Huck Lace with "handy" projects that can be done on any loom.
Sneak-Peek at the Handweaving Projects and Articles Inside:
The Weaving Draft: How to Read Weaving Patterns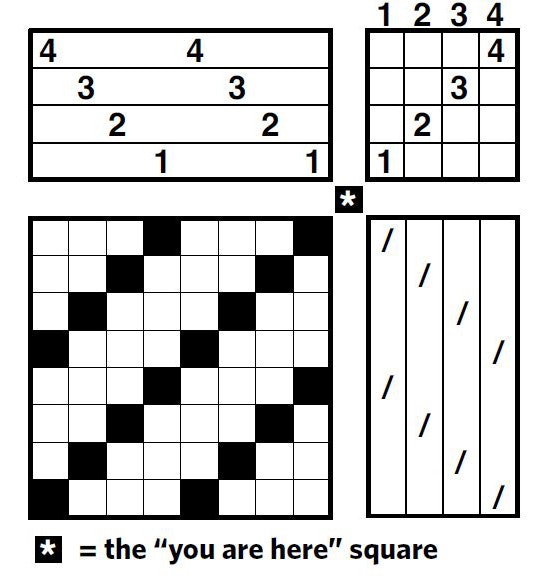 Patterns for weaving are written in a form called a "draft". Weaving drafts are standardized short-hand ways of explaining how to set up a loom to weave a particular pattern. Unfortunately, sometimes it seems more like a confusing barrier than an aid to communication. Most of the confusion comes from the many different ways in which weaving drafts have been written in weaving literature. No format is "right" or "wrong"; they are just a different way of conveying the same information. This free eBook walks you through the different types of weaving drafts and how to read them to achieve successful results when working on loom weaving patterns.
Summer Plaid Scarf
By Cei Lambert
Weaving plaids is always a fun and exciting surprise… you never know how the colors are going to look until you've finished weaving them together! This amazing Summer Plaid Scarf (shown in the photo at the top) is not only beautiful, it's a great way to experiment with color. You'll love the bright eye-catching greens and blues blended with a grayed-turquoise and accented gold stripe – colors that are certain to complement any summer wardrobe. So if you are looking for a quick and easy plaid fix, this woven scarf pattern is a rigid-heddle loom pattern must-have!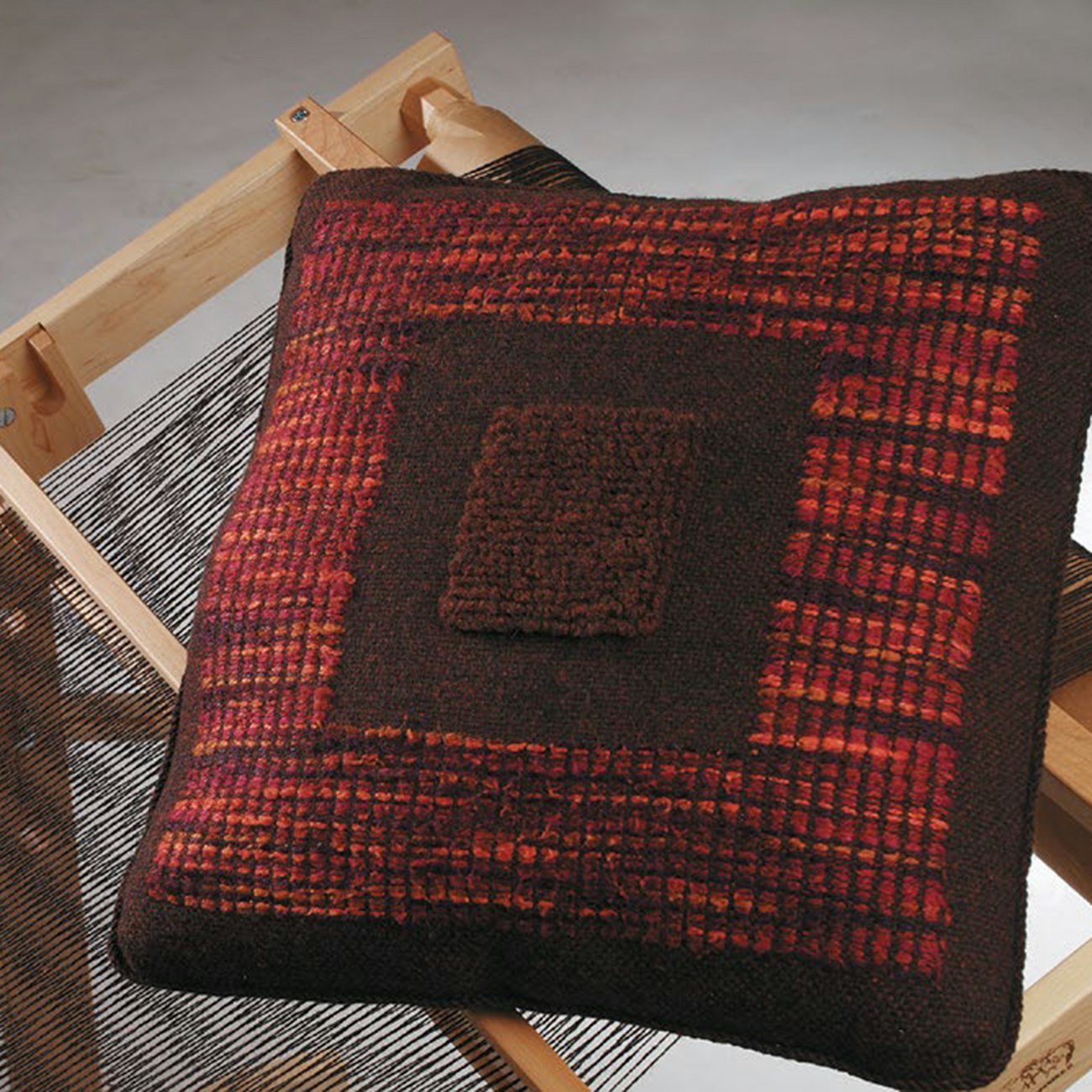 Use inlay and pile techniques on your rigid-heddle loom to weave this Fireside Pillow by Jane Patrick. Photo by Joe Coca.
Simple Textures and Patterns on the Rigid-Heddle Loom
By Jane Patrick
Thinking texture instead of structure is a good way to approach pattern weaving on the rigid-heddle loom. Since there are no shafts to create the weave patterns, you must rely on other tricks! Of course, interesting yarns and colors woven in simple plain weave can be wonderfully effective. But if texture is to be provided by something other than yarn, there are two possibilities: finger-manipulated techniques such as loops, rya knots, soumak, or simple wrapping—or pattern floats created with a pick-up stick. Learn the tricks of inlay weft patterning and weft pile with the free rigid-heddle loom patterns provided in this free eBook.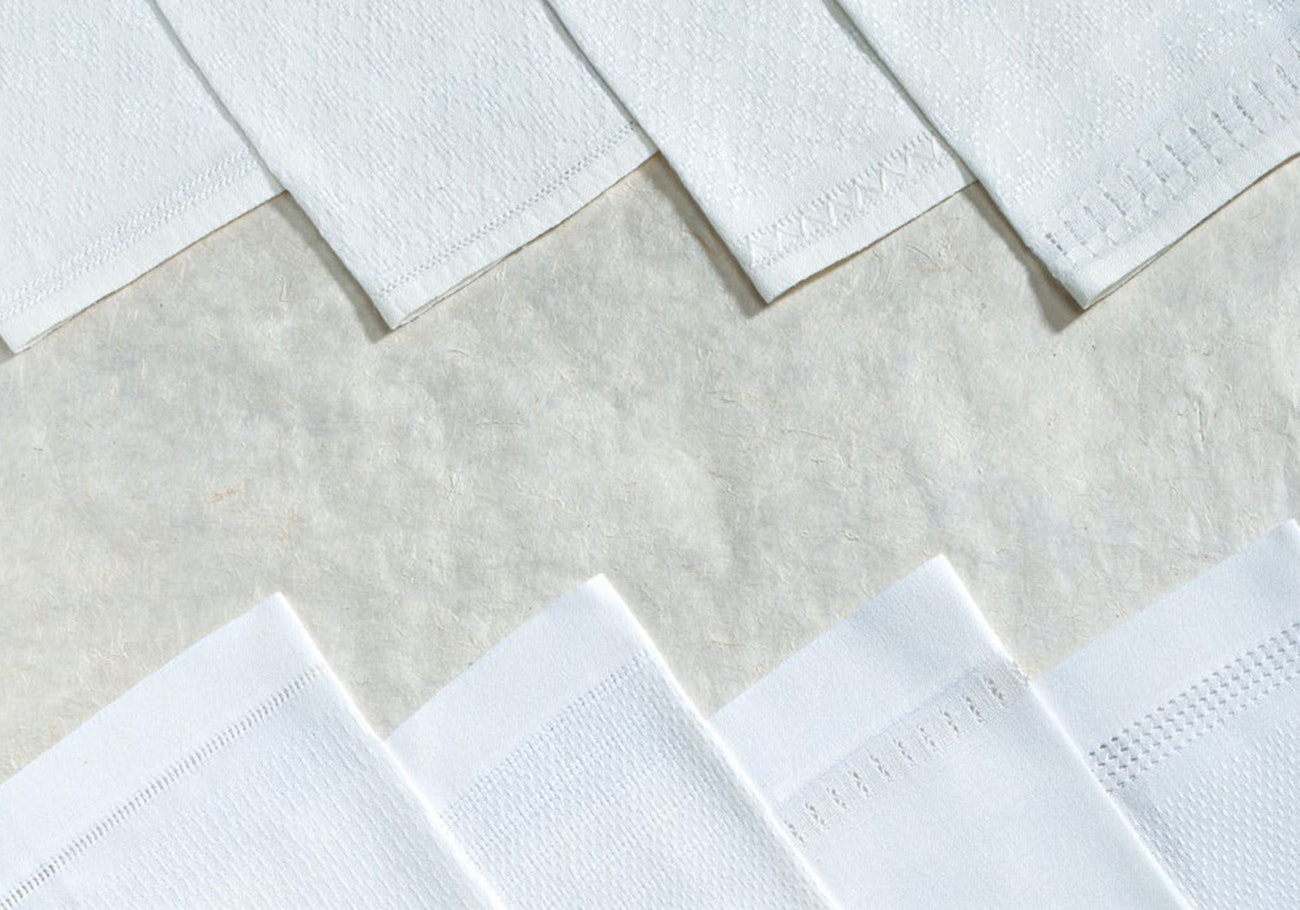 Linen towels with huck lace patterning and hand-manipulated border and edge treatments by Lynn Tedder and Ruth Morrison.
4-Shaft Huck Lace Towels
By Lynn Tedder
Fine linen produces beautiful cloth. In simple weave patterns, its characteristic crisp hand and simple gleaming elegance serve as a classic foundation for hand-manipulated border and edge treatments. The investment in time is well worth the heirloom-quality results! When you're adding borders or end finishes to a design, it is important to consider how all the elements interact. If one is visually complex, the others should be plainer. A plain-weave towel can be enhanced by Spanish lace or Italian hemstitching, while very intricate weaving patterns may require simpler treatments.
8-Shaft Huck Lace Towels
By Ruth Morrison
Keep going on your huck lace and hand-manipulated border and edge treatments journey with four more linen towels, this time with 8-shaft patterning. Apply the same principles of design and learn Brooks bouquet, zigzag hemstitching, regular and offset Danish medallions, and leno to make the towels shown at the top of the photo above. Why not put on an even longer warp and try some of the edge treatments shown for the 4-shaft Huck Lace Towels?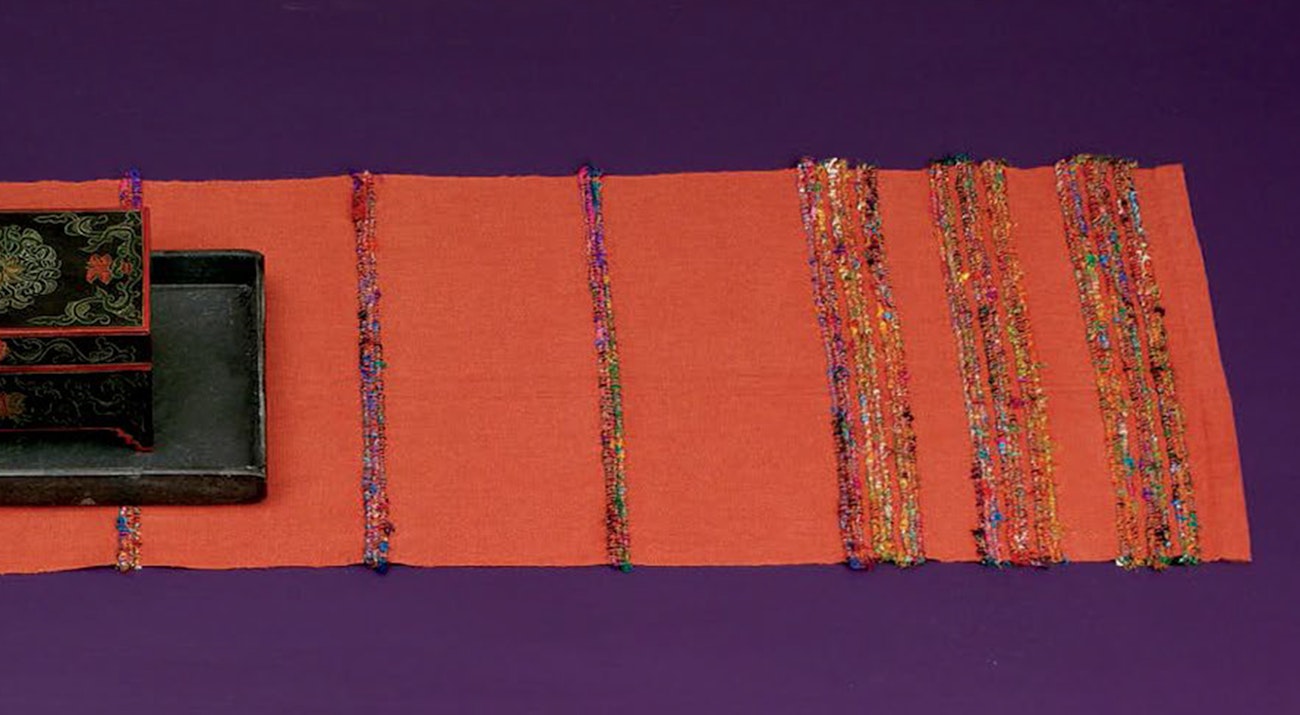 This vibrant runner from Handwoven January/February 2014 combines a plain-weave cotton background with stripes of sari silk. Photo by Joe Coca.
Festive Dresser Scarf
By Betsy Blumenthal
The soft brick color of this cotton background makes a stunning contrast to the stripes of vibrant recycled sari silk. Using simple plain-weave, you can choose to place the accent yarn at whatever intervals you like to create pattern and texture.
These Free Weaving Patterns are great for all kinds of weavers—will help you expand your weaving horizons, as well, with new techniques and projects that you can take on the road.
Published 12/01/2017 Revised 08/01/2023