SPONSORED CONTENT
When weavers find a structure or draft they like, they play around with it—maybe making a small change such as using a different color, or big changes so fundamental that the draft hardly resembles the original and even the underlying structure has changed. Not too long after he started weaving, Kris Bruland found some elements he wanted to play around with . . . but instead of developing a new draft and weaving a project, he built a new weaving toolbox. Better yet, he invited other weavers to come in and build their own projects at Handweaving.net.
Ever wish you could...
I picture Kris asking a series of "what if" questions, first when he launched Handweaving.net in 2004 and then with each new feature that he added to the site.
"What if you could take the handwritten drafts in historic weaving books and use them with weaving software?"
"What if you could develop and edit WIFs in a web browser, so they'd be available on any computer you were working on?"
"What if you could create your own collection of drafts you liked, share them, start a conversation with other weavers, and come back to them later—almost like your own WIF Pinterest?"
"What if you could search for other drafts that used the same tie-up or treadling as the one you've been working with?"
Eighteen years after Handweaving.net launched with 200 WIFs (weaving information files), you can do all of those things with a single website. The website includes tools to manipulate drafts, such as the Draft Editor, Color Picker, Gradient Color Editor, and Amalgamation Editor. The tools are intuitive and designed for easy experimentation, and they're available without any downloading or installation. (Forget playing games on your tablet on your commute—play with a new draft instead. See how it works with their video on YouTube.)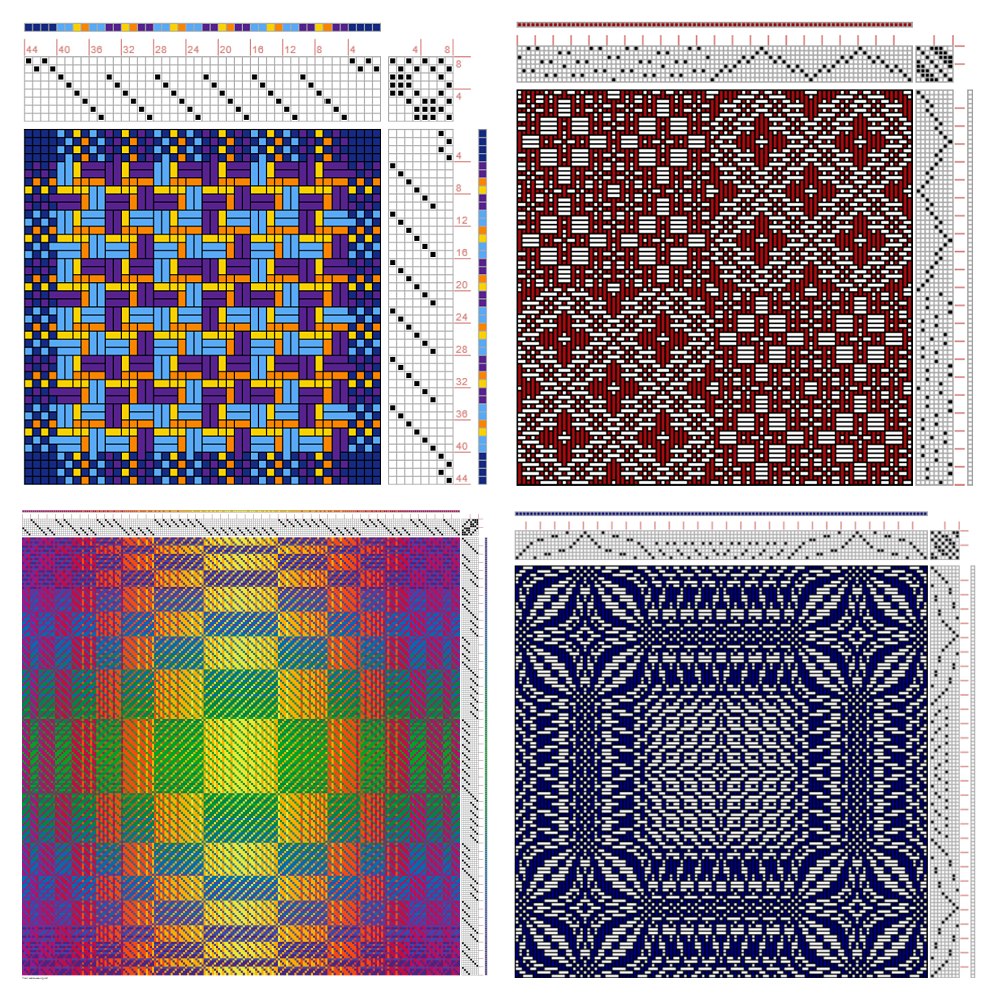 Clockwise from the top left: Draft Editor, two examples of Amalgamation Drafting, and Draft Color Editor.
Handweaving.net also offers powerful weaving-specific search and categorization tools, so you can choose drafts that will work for your loom or drafts that use a specific tie-up or treadling. The site's collaboration tools encourage commenting, sharing, and exploring other weavers' work. With the latest updates, you can transition from one feature to another smoothly without exporting files. And those 200 WIFs? Today there are more than 75,000 drafts on the site, organized for easy discovery.
And it's not just for weavers.
Given the name of the site, nonweavers might think that Handweaving.net doesn't have much for them. Thanks to a collaboration between Kris and Ralph Griswold, Handweaving.net also holds a treasure trove of historic textile books and pamphlets on subjects including lacemaking, fibers, costume, and dyeing.
Ralph Griswold began his On-Line Digital Archive of Documents on Weaving and Related Topics at the University of Arizona, where he founded the university's computer science department. After his retirement in 1995, Griswold became interested in weaving, and he collected and scanned thousands of historic books, articles, monographs, and other textile-related materials. With their shared interests in computer science and weaving, Ralph and Kris became friends, and the scans of the pages of historic weaving materials from Ralph's archive were transformed into 60,000 modern drafts available as WIFs for contemporary weavers through Handweaving.net.
Many historic drafts are scratched out in a quill pen with idiosyncratic notations, or printed using lead type in the industrial age, leaving plenty to interpretation (or imagination). Kris wrote software that would analyze pictures of drafts and convert the images into a complete set of weaving directions: threading, tie-up, treadling, and drawdown, all ready to operate a dobby or be transformed with Handweaving.net's suite of tools.
Whether you're looking for a huge new library of drafts you can't find anywhere else, unique approaches to making drafts your own, or a portable weaving software platform that works on any computer with internet access, Handweaving.net unlocks a world of weaving possibilities.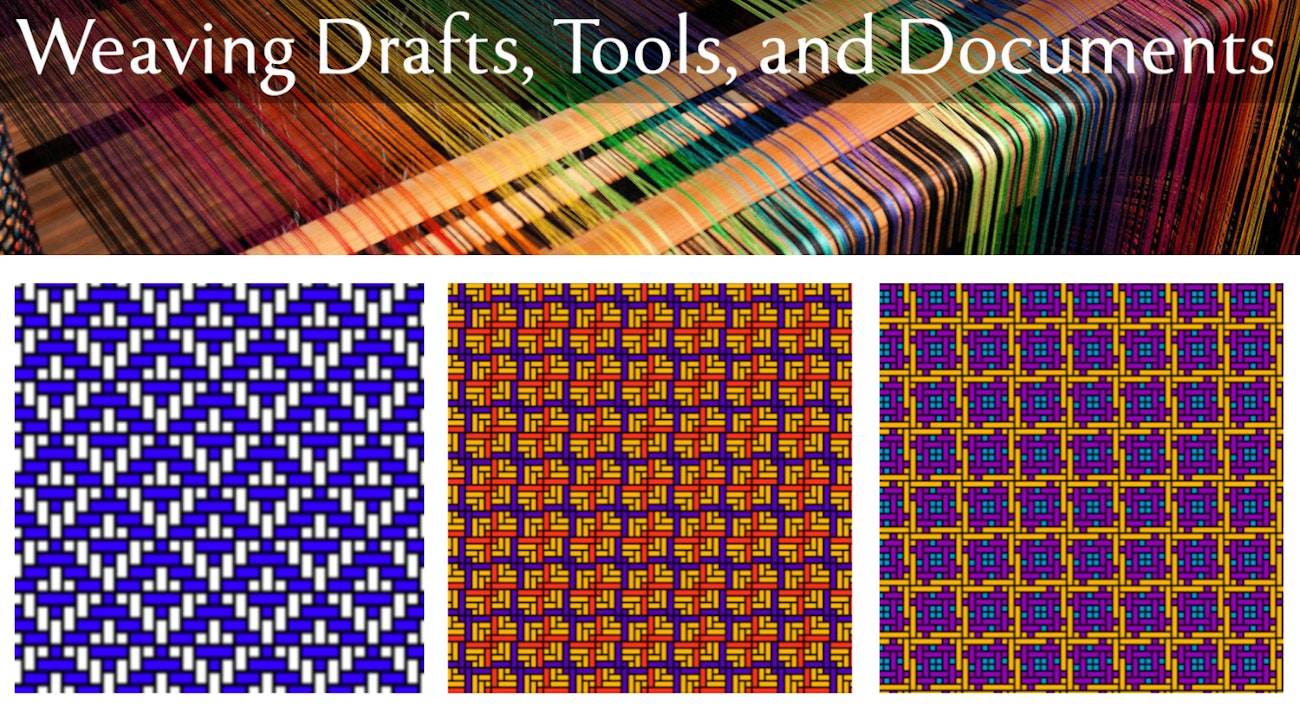 SPONSORED CONTENT