Subscribe to The Long Thread Podcast:

It's easy to fall under the spell of Norman Kennedy as he shares stories of the old ways of spinning and weaving, which he learned from some of the last practitioners of their crafts. Growing up in Scotland, Norman was fascinated by the stories that the older spinners and weavers told—and even as they thought he was crazy to want to learn, they gladly explained what they knew: how to make durable cloth efficiently as part of a life of hard work.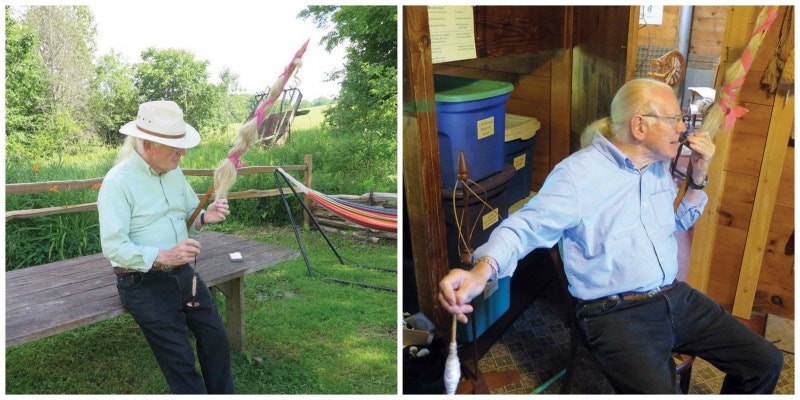 While he picked up textile knowledge, Norman also picked up songs in many languages. Spinners and weavers may claim him as our own, but Norman's first visit to the United States came in 1965, when he sang at the Newport Folk Festival (the same year that Bob Dylan scandalized the crowd by plugging in an electric guitar). Returning to the United States the next year, he continued to sing while eventually serving as Master Weaver at Colonial Williamsburg. In the 1970s, he moved to northern Vermont and founded the Marshfield School of Weaving. The school continues to teach traditional spinning and weaving techniques and houses the largest collection of working 18th and 19th century looms in the United States.
Norman has taught classes, given concerts, and led waulkings around the world. In 2003, he was awarded the National Endowment for the Arts National Heritage Fellowship, which is the United States' highest honor for folk and traditional arts.