Subscribe to The Long Thread Podcast:

"From this day forward, any major piece of clothing I wear I will weave."
So wrote Anita Luvera Mayer in her journal after an inspiring session at her first Convergence in 1972. When she married her husband, "polyester kid" Anita Luvera Mayer had received an extraordinary wedding gift from her mother-in-law: a loom and weaving lessons. A weaving store owner, Marcelle Mayer gave the same gift to each of her daughters-in-law. The others didn't take to it, but for Anita it was the beginning of a whole new life.
Although she preferred making simple cloth to complex patterns, weaving opened the doors to meeting other fiber artists, teaching across North America, and learning to make her own clothes, beginning with a "pukey green dress" that she wore for years and kept as a teaching tool. Exploring new techniques and refining her approach, she developed a system of dressing that paired a basic neutral foundation with bold handmade garments that she embellished with surface design. She wore these "creative coverings" herself and took them to classes where her students could try on the bold, flattering shapes.
Over time, Anita developed not only her skills but a mission. "My ultimate goal in every workshop is positive self-esteem for women," she said—"for women to look in the mirror and say, 'I like who I am.'" To help make that happen, she's taught weavers, art students, and women everywhere to turn handmade cloth into wearable self-expression.
Anita Luvera Mayer is an inspiration . . . and a delight.
This episode was originally released in 2021.
This episode is brought to you by: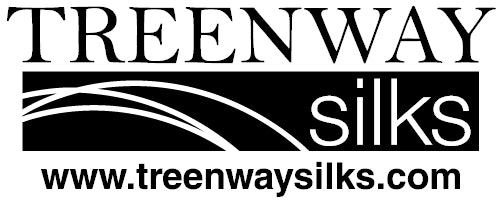 Treenway Silks is where weavers, spinners, knitters and stitchers find the silk they love. Select from the largest variety of silk spinning fibers, silk yarn, and silk threads & ribbons at TreenwaySilks.com. You'll discover a rainbow of colors, thoughtfully hand-dyed in Colorado. Love natural? Treenway's array of wild silks provide choices beyond white.
If you love silk, you'll love Treenway Silks, where superior quality and customer service are guaranteed.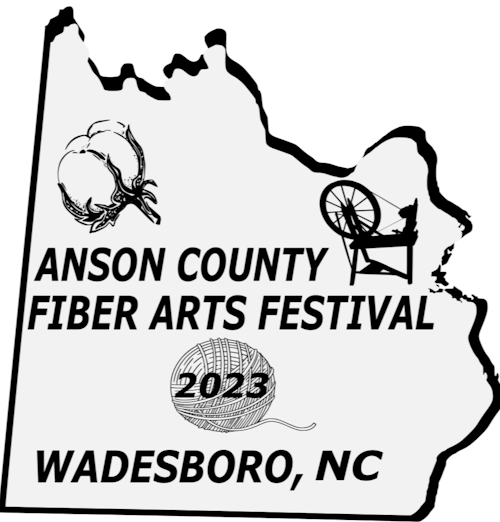 The Anson County Fiber Arts Festival is the place to discover the wonderful world of cotton and hemp fibers, and so much more! You'll find fibers from animal and plant, plus a vendor hall, workshops, used equipment sale, a engaging fiber shed, and activities for the entire family. Plus, the town's historical society will take you on a journey of the town's deep roots as a textile town. Join them September 22-23 at their inaugural event in historic, uptown Wadesboro, North Carolina. For more information, visit ansoncountyfiberartsfestival.com or follow them on Facebook.
Links:
Creative Cloth video workshop