Editor's Note: Showing just one of the many color and pattern possibilities of summer and winter, these placemats beckon for a seat at your table. Read about designer Judit Ozoray's inspiration for this pattern. The draft in the magazine used units to save space on the page and is correct as written, but we also developed a complete draft that may be easier to use. Be sure you save your copy of this draft as a free PDF or free WIF. Here's what Judit had to say about her design:
Inspiration from Designer Judit Ozoray
My husband is from England, and I am from Hungary. We have chosen to settle in Canada, with our two grown daughters living 1,000 and 2,500 miles from us. You can imagine how many significant family events and ordinary holidays we are forced to miss! However, the sky is blue everywhere, and the same stars shine down on every member of our family, no matter how many miles separate us. I wanted to weave placemats for all of those dear to us so we could feel connected despite the distance. With thoughts of the blue sky and stars we share, I chose a starry pattern from Mary Meigs Atwater's Recipe Book and shades of blue cotton to make these placemats. Now we can enjoy meals "together" despite being thousands of miles apart.
~ Judit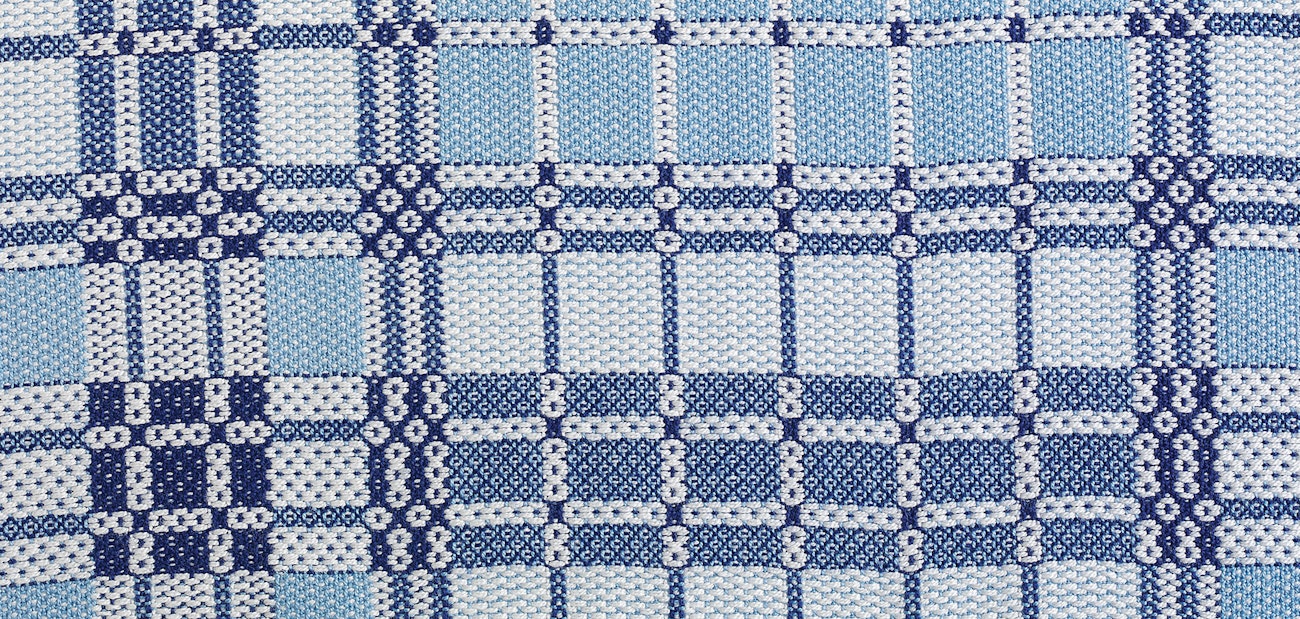 Project at a Glance
PROJECT TYPE: 4-shaft.
STRUCTURE: Summer and Winter.
EQUIPMENT: 4-shaft loom, 16" weaving width; 12-dent reed; 2 shuttles; 3 bobbins.
YARNS: 16/2 unmercerized cotton (6,720 yd/lb; Maurice Brassard et Fils).
DRAFT: A free version of the compete draft PDF is available here.
WIF: Free in the WIF library.
The Starry Sky Placemats pattern is a stunning and beautiful take on a classic style and they are sure to have a starry effect on any table.
Weave well,
Susan