It's getting hot out here in New Mexico, so naturally my thoughts are moving to summer and vacation. And that makes it the perfect time to announce the official call for submissions for the Easy Weaving with Little Looms Summer 2022 issue: Vacation.
What kinds of vacations are we talking about? It's up to you! For this issue we're looking for projects designed for or inspired by trips and travels as well as summers home from school and staycations. Whatever makes you think of vacation is fair game. Projects can be items you'd use on vacation or projects designed to make travel easier and more enjoyable.
Ideas for projects include a carry-on tote bag for the airport, kitchen towels inspired by beach towels, wearable accessories inspired by natural wonders, and cozy home décor to help you have the perfect relaxing staycation. Projects can be woven on rigid-heddle, pin, inkle, backstrap, and tapestry looms or using weaving tablets.
We're also looking for a variety of articles about techniques and design inspiration, as well as spotlights on artists and artisans. Articles don't have to fit the theme of the issue (although it helps), and they can be for any level of weaver.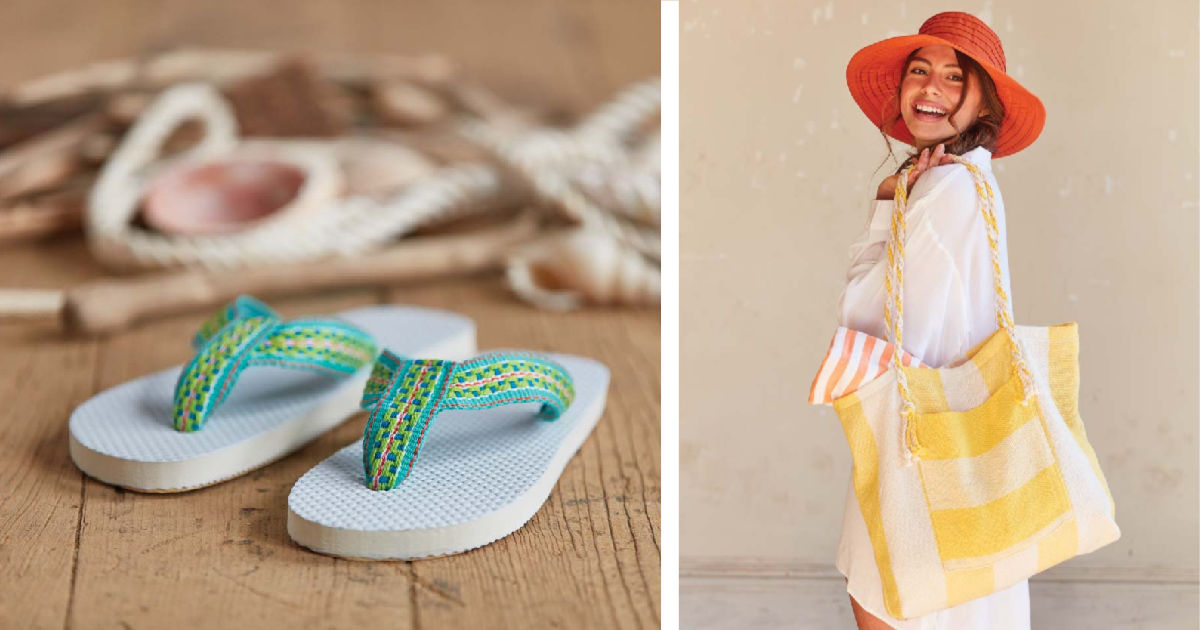 Please note that we have changed our submission process and are also using a new submission form. We base our project selections for each issue on contributor photographs. We will review the proposals and ask for additional photographs if needed, to be sent in before the end of July. After the project-selection meeting, we will contact everyone whose project is accepted and ask that it be submitted along with the project paperwork.
You can find the palette for the issue here.
Proposals for projects and articles due: 7/5/2021
Photographs of projects due: 8/30/2021
Article text and photographs due: 8/30/2021
Physical projects with paperwork due: 10/4/2021
If you would like to get a head start on the paperwork, look here first. Please use our Easy Weaving with Little Looms submission form for proposals. Submission guidelines can be found here.
Please use the address below for inquiries that won't fit into our submission form. Please contact us and ask for a physical address to send any pieces of your proposal that cannot be emailed.
Editorial email: [email protected]
We are looking forward to seeing your proposals for projects and articles!
Happy Weaving!
Christina