Our May/June 2024 issue will have two themes, one that is on the technical side: "Rugs and rug structures," and one that is more design-oriented: "Symmetry is overrated."
For the first theme, we are looking for rugs and/or items that use techniques and structures often associated with rugs such as rep, boundweave, rag weaving, and double courduroy. The non-rug items can be anything, including mug rugs, pillows, runners, placemats, and even bags.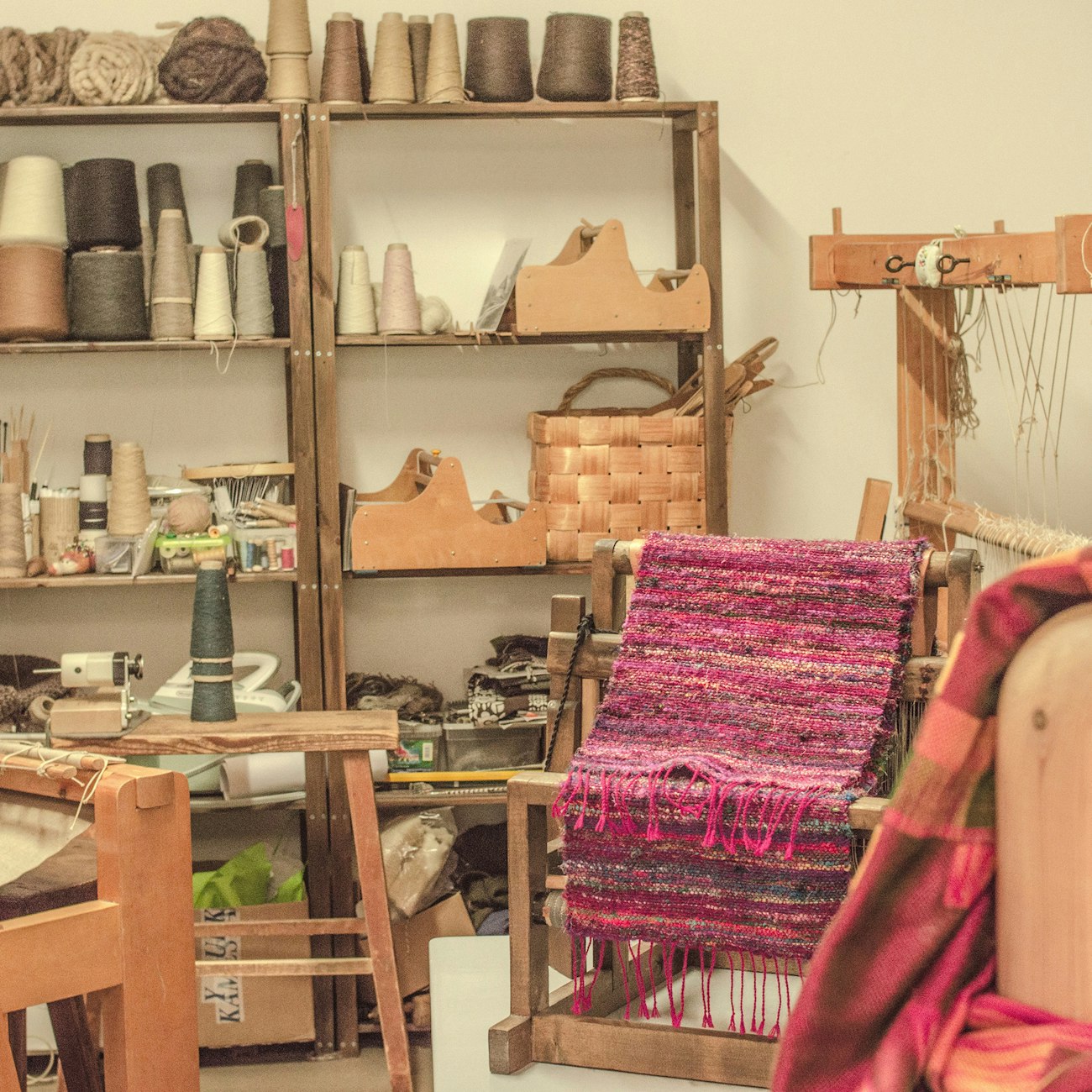 Photo courtesy of Hayffield, L on Unsplash
For the second theme, which doesn't necessarily need to be combined with the first, we want to explore asymmetrical designs and approaches to design. It's probably easier to design a perfectly symmetrical piece, but sometimes the surprise of a balanced yet asymmetrical design takes a weaving from nice to exciting. We are interested in how you plan and design for asymmetry, what obstacles you have encountered, and how you overcame them.
The palette for the issue is here.
Please note that we base our project selections for each issue on contributor proposals and photographs. We will review project proposals, and ask for additional photographs if needed, to be sent in by September 25, 2023, for this issue. After the project-selection meeting, we will contact everyone whose project is accepted and ask that it be submitted along with the project paperwork by the final submissions date listed below.
Proposals for projects and articles due: 08/07/2023.
Submissions in the form of photographs and article outlines due: 09/25/2023.
Final submissions, including projects and paperwork due: 11/06/2023.
If you would like to get a head start on the paperwork, look here to choose the one that fits your project.
Please use our Handwoven submission form for proposals. Submission guidelines can be found here.
Please use the email address below for inquiries that won't fit into our submission form. Please contact us and ask for a physical address to send any pieces of your proposal that cannot be emailed.
Editorial email
[email protected]
Weave well,
Susan