If you want to weave intricately patterned fabrics, you soon learn that intricate designs mean more shafts. In this free download, you can see how advancing twills can "advance" from sixteen shafts to thirty-two to a Jacquard loom, but first, here's Sheila to share the story behind these drafts. ~Susan
An Introduction from Designer Sheila O'Hara
In 1984, I was lucky enough to live near Jim Ahrens, the "A" in AVL Looms. (Not just near, but on the same street and only a block away! How lucky is that?) At the time, I was weaving complex warp-faced images. I invited Jim to my studio to ask his advice about increasing my efficiency. He studied my drafts and told me that a computerized dobby loom with its unlimited number of "pedals" would make my weaving a lot easier and faster, but a Jacquard loom was what I really needed. A Jacquard loom seemed way beyond my reach!
Full circle
Twenty-four years later, after doing pick-up for years on a 16-shaft AVL CompuDobby and finally renting time on TC-1 and TIS AVL Jacquard looms, an AVL Jacquard came to me through the amazing generosity of Mim Wynne of Fayetteville, Arkansas! After it was packed, shipped, and reassembled, two eighty-pound Jacquard heads had to be lifted onto the top, making it nearly nine feet tall! I call her Big Momma, and she is happy to be in my studio with her family of other looms that I use for teaching.
Shaft looms vs. hand Jacquard looms
The advancing-twill fabrics in this article are the result of a conversation I had with then Handwoven editor Madelyn van der Hoogt at Convergence 2008. She envisioned an article that would show how one weave structure could be expanded from four shafts to eight, to sixteen, to thirty-two, and finally to a Jacquard loom. (When Madelyn talks, people weave!)
My contribution to this exploration was to use my new Jacquard loom (still in pieces at the time!) to produce the 16-shaft, 32-shaft, and Jacquard examples. For advancing twill fabrics on four and eight shafts, see Lestra Hazel's article in Handwoven November/December 2008, pages 56–58.
Drafts for Advancing Twills
Download the complete 16-shaft and 32-shaft drafts here and get started weaving these intricate twills.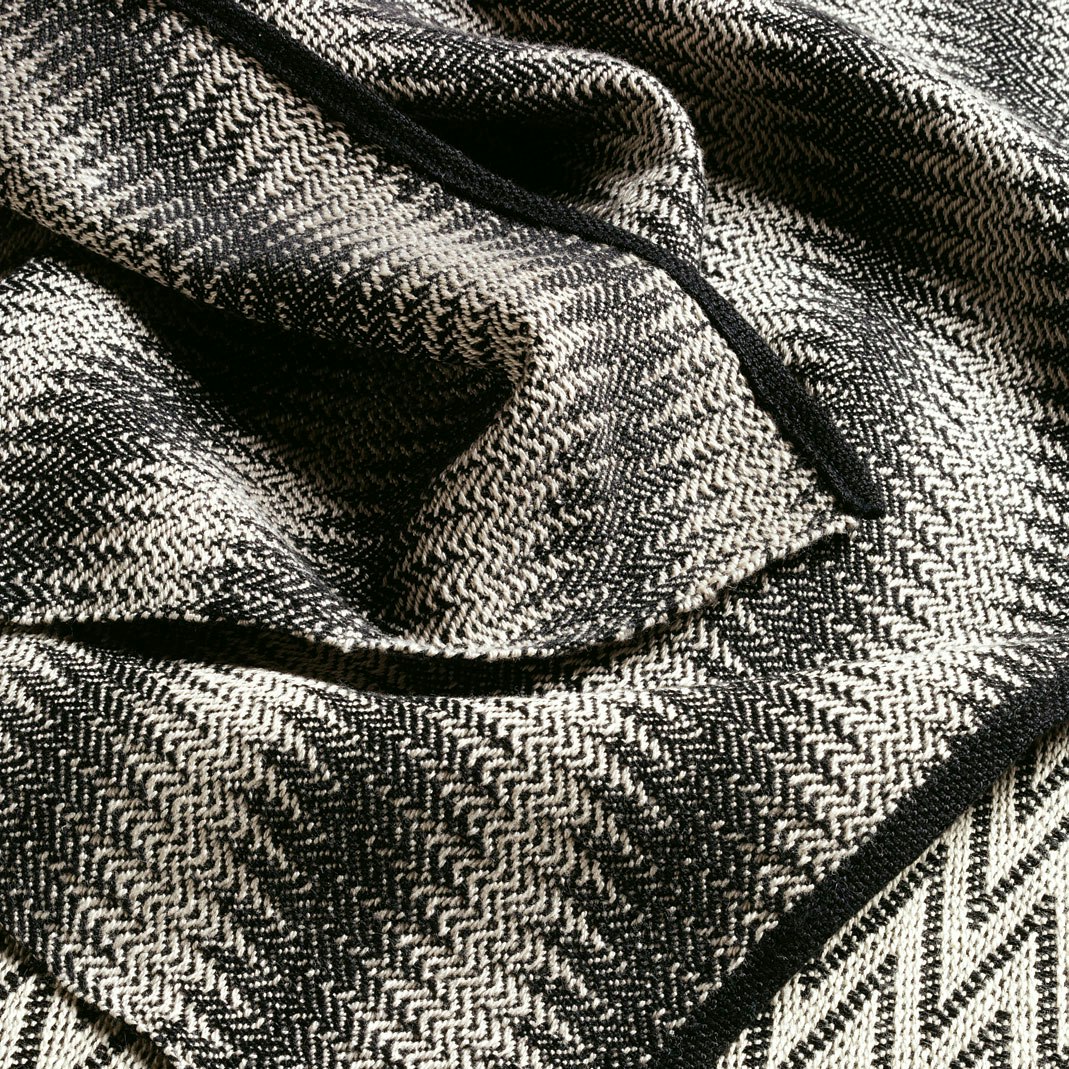 ---
Originally published on January 4, 2016. Updated October 26, 2022.