When you are stuck at home because of inclement weather or for any other reason, sometimes a long warp is just the thing you need to lose yourself at your loom. Enter Handwoven May/June 2019, an issue with the theme of weaving two (or more) items on one warp. From only 9 designer/weavers and 9 warps, there are 15 individual projects and a few more variations.
I recently went into our tech editing archives and found the WIFs for the issue. I checked them out (identified one small erratum!) and uploaded the 18 WIFs that weren't already uploaded to the Handwoven Library.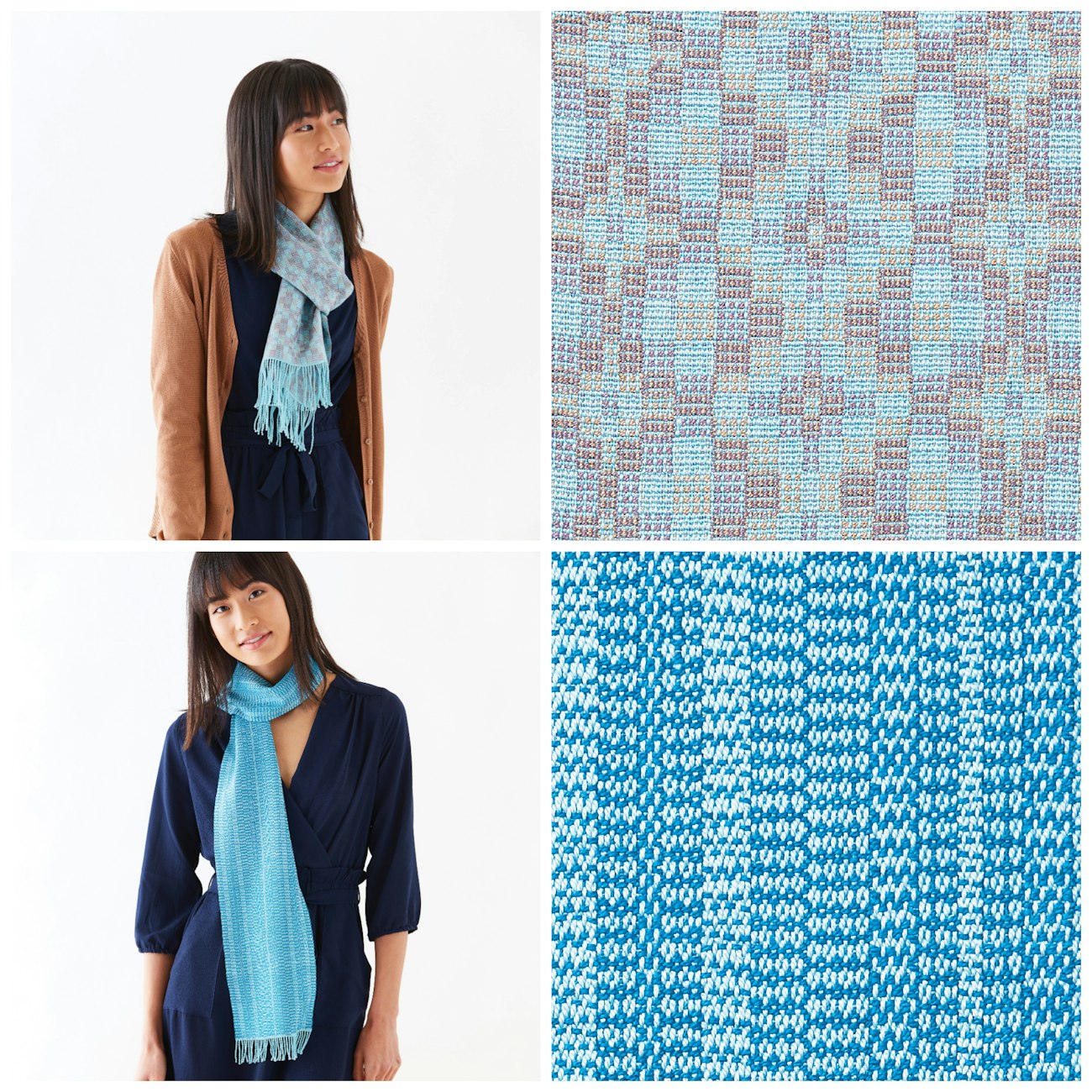 Weave two beautiful silk scarves designed and woven by Susan Wilson on one warp. One for you and the other for...you!
It was a nice walk down memory lane. And as always my to-do list grew. There are beautiful scarves to try, stunning towels with circular patterns woven on the same warp as towels with checks, five twill potholders that look similar but aren't the same, a picnic table mat with matching bench mats, and a scarf and tote that use different wefts on the same warp to create two types of cloth, one drapey and the other sturdy.
I am amazed now, and I was amazed then that Deanna Deeds was able to weave a runner in rep and then retie her loom and weave three doubleweave pillows. The two structures are quite different, but Deanna took advantage of the warp sett requirements that rep and doubleweave share. In a similar way, Tom Knisely wove a baby blanket in undulating twill and then retied his treadles for a thirsty waffle-weave towel.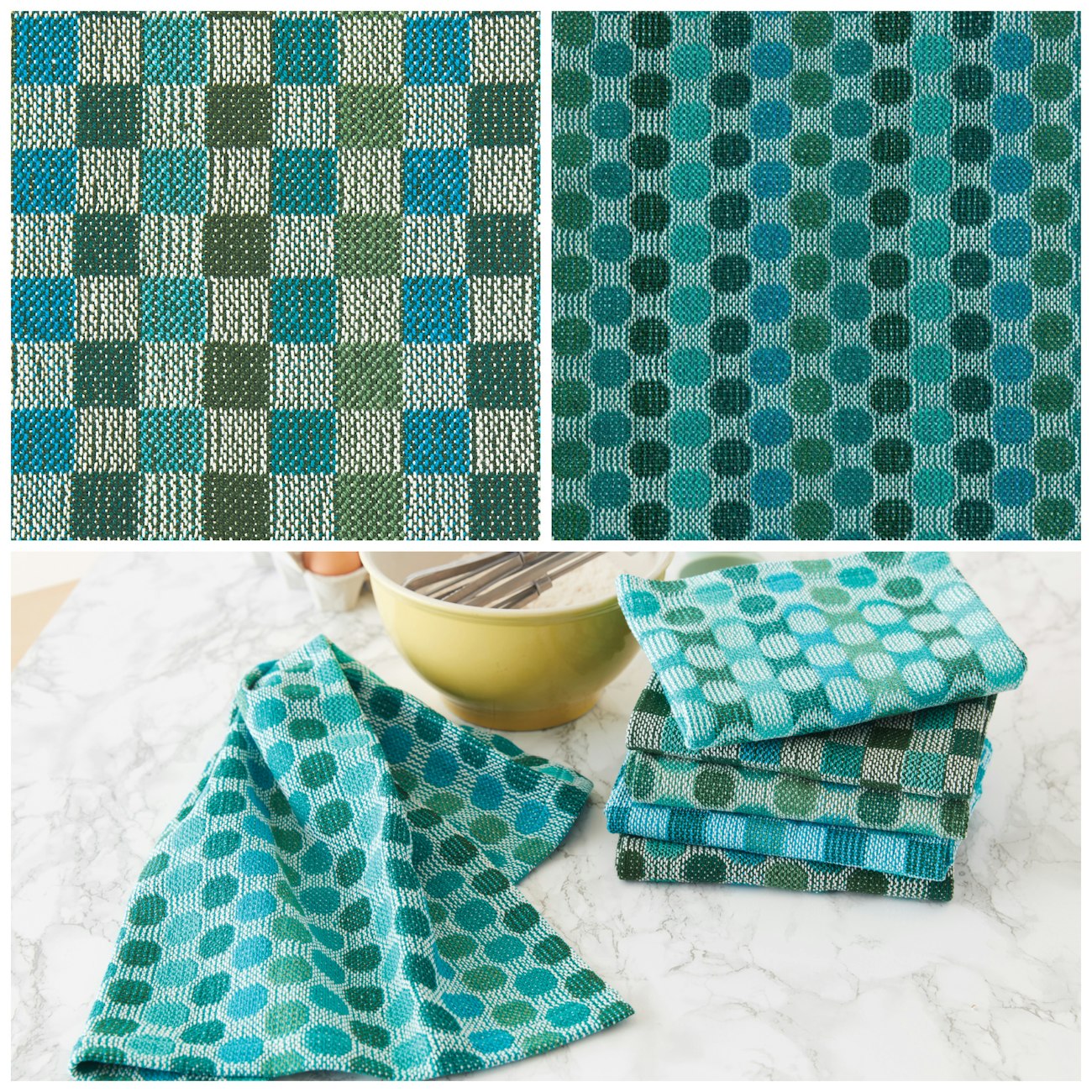 Susan Poague's towels can be woven in three different ways: with checks, with circles, and with her variation on the circles.
By clicking here, you can check out all 21 WIFs in the Handwoven Library. Most of them are for All Access members only, but Susan Poague's Circles and Checks Towels in Turned Taqueté are free to all. The new library allows me to include extra photos with the WIFs, so I uploaded a few just for fun. Now that I understand how that function works, you'll be seeing a lot more photos as I add WIFs when new issues come out.
Enjoy your own stroll down memory lane with this new collection of the WIFs that support Handwoven May/June 2019.
Weave well,
Susan