Friendly and familiar twill—one of the first structures we learn as new weavers. Yet, as we soon discover, it offers limitless possibilities! It is certainly a favorite of mine, and the more complex the better for my structure-oriented-weaver-brain.
The May/June 2022 issue of Handwoven provides a wonderful reminder of what twill can offer to us on three shafts, four shafts, or eight shafts and how nicely twill plays with color and stripes in warp, weft, or both.
As part of the technical-editing team for Handwoven, I have the pleasure of seeing some of the projects in advance and helping to make them ready for publication. This involves looking closely at my assignments, with my head bent over paper, calculator at the ready, and computer WIFs and photographs for reference as I create drafts and figures. I enjoy getting into the minutiae.
For this issue, I saw seven of the ten projects in advance, whether while tech editing or proofing, and each project offered an inspiring example of twill's endless versatility.
Megan MacBride's A Basket of Stripes towels (see photo at top) combined twill with basketweave. Her classically striped design, my favorite blue and white colors, and her use of cottolin offered a great example of why so many of us love weaving twill towels.
Judy Stewart's Natural Elegance scarf, woven with silk and yak in an 8-shaft broken chevron, was subtle and lovely. While I had seen pictures of her project in the editing stage, seeing the photography in the print issue really drove home the beauty of her choices and the talent of the creative team at Long Thread Media in presenting it.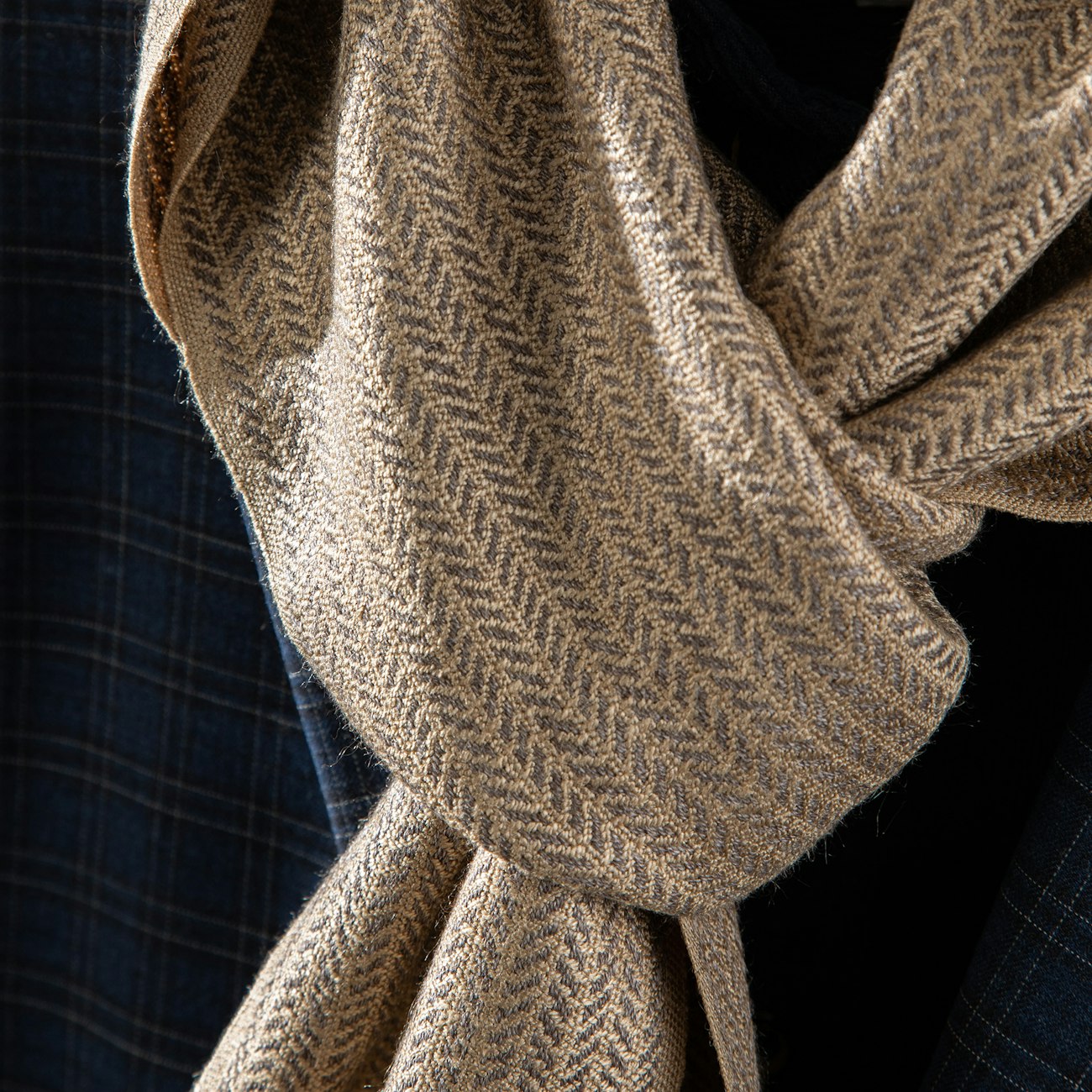 Judy Stewart's Natural Elegance scarf, woven with natural colors of silk and yak, would be a great addition to anyone's wardrobe.
Cynthia Cox's Gold Rush Shawl, which I saw for the first time in the print issue, inspired a closer look at the draft. Woven with soft and drapey bamboo yarns, Cynthia's shawl used only one color in the warp combined with a creative threading and a repeating weft color order. Her design choices made this shawl appear more complicated than its four shafts and offered more proof of what can be done with this flexible structure and color play.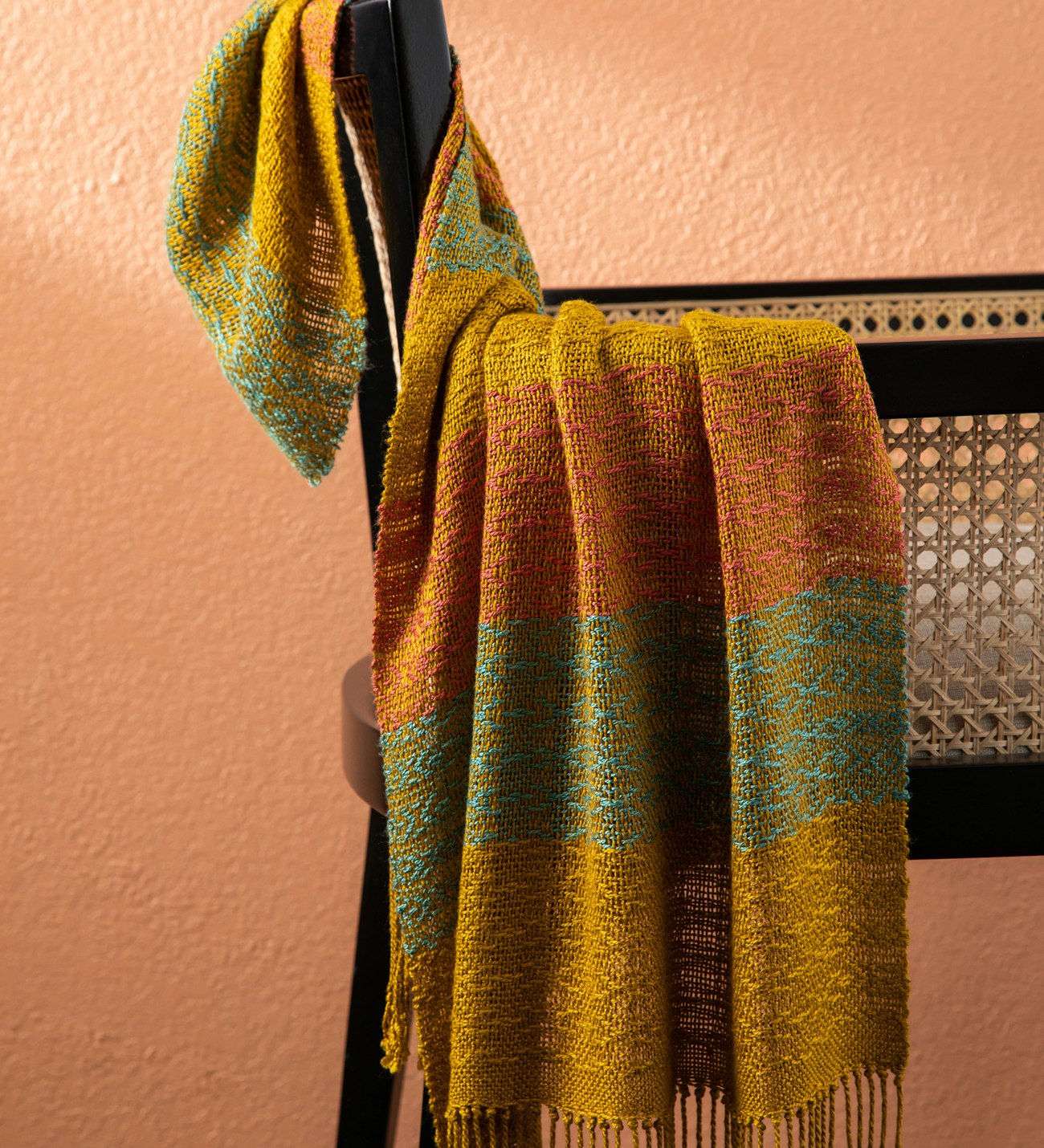 Cynthia Cox used a repeating weft color order on a solid-colored warp to create her luxurious Gold Rush Shawl.
Many months after the editing and proofing stages have passed, the magazine arrives in its final form, now filled with projects I haven't seen, helpful and interesting articles, and beautiful photographs. In contrast to the close work of editing, I settle into a favorite chair, sip a cup of tea, and take it all in from a broader view. I've subscribed to Handwoven since 1987, and I still appreciate each author's creativity and their willingness to share their work with all of us happy readers.