Like many weavers, I have a drawer (or two!) of handwoven towels. I keep my towels in the kitchen, although we use some in our powder room. I consider them to be kitchen and hand towels, although there are some that I rarely use to dry dishes, and others that don't make it down the hall to the powder room.
I change the towels in my kitchen every few days. I put out two at a time on the towel bar. I choose one that I consider a hand towel and one that is good for drying dishes. What I never do is pick two towels for the kitchen that match—I like them to be a bit mixed up. So, what makes one towel a hand towel and the other a kitchen towel? It's perhaps purely personal preference, but I like a larger towel that isn't thick for kitchen towels and drying dishes. I reserve the smaller thicker towels for the powder room and to use as hand towels in the kitchen.
In her article, "The Perfect Towel" in Handwoven November/December 2022, Tracy Kaestner says, "My favorite way to figure out the finished size for a project is to measure something I already own." I am in complete agreement with Tracy, but if you need a little guidance, here is simple chart of common handwoven towel-size ranges to get you started on your next towel project.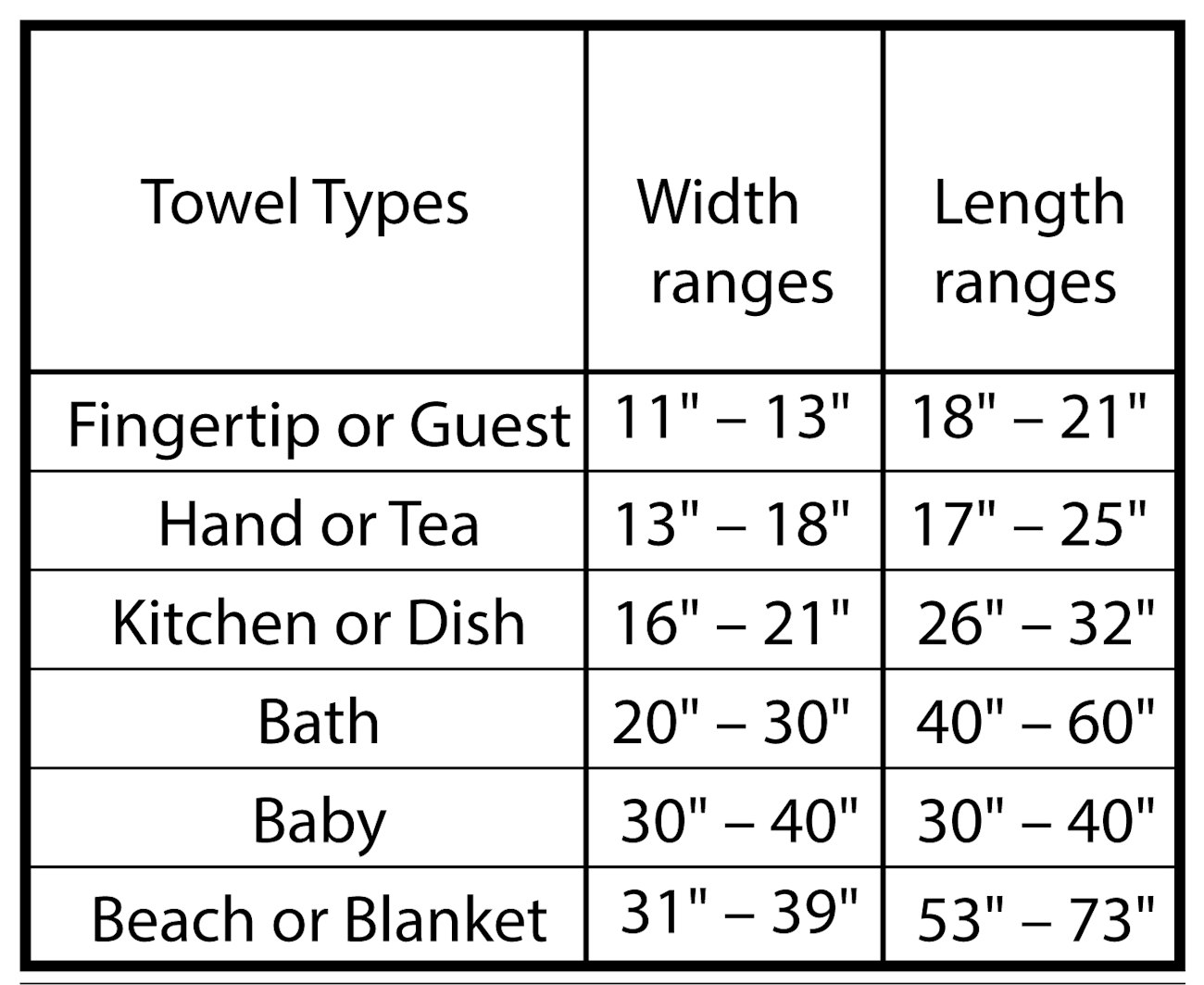 Please note that for the chart above I used sizes I found in Handwoven and my own towel drawer, but if needed I relied on commercially woven sizes I found on-line. As I researched, I noticed a lot of overlap particularly in the smaller towel sizes. If you are uncertain of what size you want to weave, try folding a large piece of cloth to the various widths and then determine the length that looks attractive to you.
For the towel types list that follows, I assumed that a towel is used for drying, whether it's fingers, hands, dishes, babies, bodies, or anything in between. Plus, if you are a current Handwoven magazine subscriber, and you want to jump into the world of towel weaving even faster, there are three towel projects included as PDF downloads at the end of this post.
Fingertip or Guest: These are the little towels people put in their powder room or guest bath, I guess in case your fingertips get wet. In my opinion, a smallish handwoven towel works very well as a fingertip towel.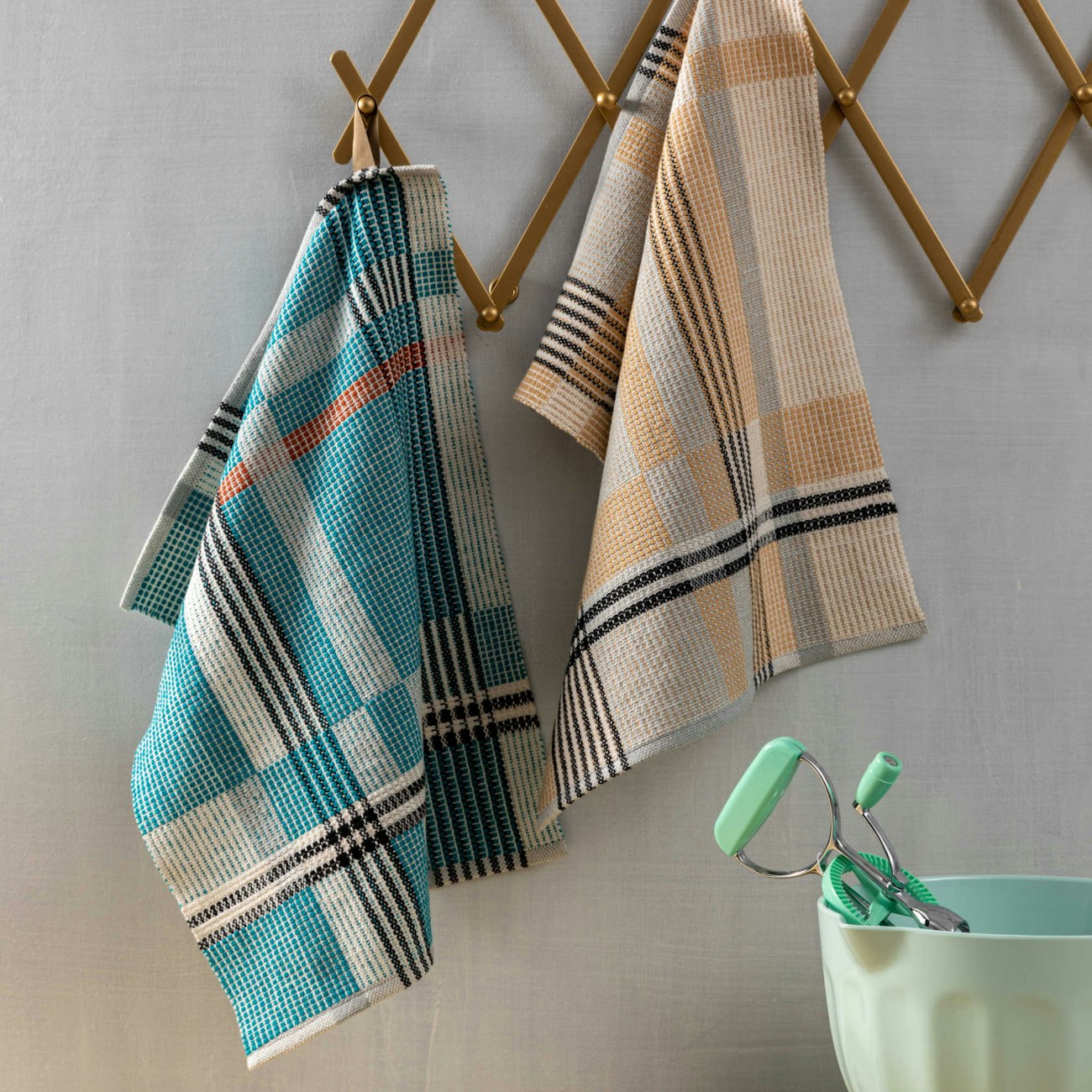 Christine Novotny's Bauhaus Weaver Hand Towels from March/April 2021 could also be called tea towels as they are on the smallish side and are cotton. Photo by Matt Graves.
Hand or Tea: Hand towels can live in your kitchen, bathroom, even your laundry room, and among other things, they can be made out of terry cloth. Tea towels are linen or cotton but not terry cloth, and they are intended to be used in the kitchen.
Kitchen or Dish: I had to search specifically on kitchen towels to find size ranges. As expected, commercial kitchen towels are bigger than hand towels and fingertip towels, and in my experience they tend to be bigger than handwoven kitchen towels. Perhaps the manufacturers are trying to make up for the fact that commercial towels don't dry dishes, although they excel at pushing water around a plate.