Arianna E. Funk wrote about the traditions of rya and slitrya in Scandinavia for Handwoven November/December 2020. She followed it up with a slitrya blanket of her own design. Here is what she wrote about the weave's history. -Susan
A rya demands your attention, its long pile abstracting the design and pulling you in. On the floor or on the wall, it is taken for granted that the pile side should face up, showing off the beautiful wool and the weaver's aesthetic and technical savvy. However, any rya weaver will tell you that the back is always equally appealing, with a rhythm all its own and a different, often secret, interpretation of the motif.
Where I live in Scandinavia, looking at the back of a vintage rya in a thrift shop can tell you how it was made; mid-century rya were often bought as kits to be worked in front of the television, the pile sewn onto a prewoven base. These have a contrasting weft every 10 centimeters (4 inches) that helped the crafter stick to the sketch that accompanied the kit. Sweden's world-famous efficient industry in the middle of the twentieth century led to rya designed by textile artists but woven by machine, but for generations before that, rya woven by hand on a loom was intended to mimic the warming pile of an animal skin.
Traditional rya can be split into two groups: bruksryor, practical textiles meant to be used, and prydnadsryor, decorative works that were painstakingly designed and displayed with the pile side up. Bruksrya are what we now call slitrya. In Swedish, slit can mean hard work as well as wear and tear. Slitrya were used as bedcovers and in boats where the woven foundation remained warm and flexible when wet, unlike animal skins that became soggy and then utterly stiff upon drying. The practical versions of rya were aesthetically simple; because the pile side was meant to be the back, it was usually either monochrome and undyed or knotted in simple geometric designs. Decorative weaving structures were used on the smooth side, which would be faceup. Some structures, such as goose eye, were prized because they hid any trace of the knots on the back. Sometimes the pile featured a design at one end, somewhat like an embroidered top sheet that is only visible when the bed is made and turned down.
These older slitrya were woven on small looms, almost always in two halves. It was not uncommon for the pile to lie in different directions when sewn together because on the loom, the weaver would incorporate a selvedge on one side and weave the halves one after the other. This meant that any pattern had to be woven "upside down" in the second half, and often the pieces didn't match.
The earliest recorded rya in Scandinavia were used in a convent in the early fifteenth century, and scholars believe that it is likely the nuns had rya bedcovers in the century before. Until the seventeenth century, rya—which use quite a bit of valuable material—were mostly found in castles and among the titled. Slowly but surely, the use of rya trickled down the Swedish class hierarchy, but no matter who owned them, rya were considered valuable.
Wool is the most common material used in rya, often on a linen or, later, a cotton warp that formed a strong, stable foundation for the wool weft and pile. Rya can weigh up to 20 pounds, but the most common weight is about half that. The knots are most often Ghiordes knots, as in Turkish rugs, but the senna knot and the Smyrna knot have also been used consistently.
The techniques and materials used in historical Swedish rya may disclose their geographic area of origin, as is often the case with traditional textiles. A slitrya from Uppland can be identified by its patterned smooth side woven in goose-eye or pointed twill. In contrast, a slitrya from Västergötland will have a weft-faced rep weave of white wool on a linen warp. These are objects that established identity as well as kept the owner warm; many have dates and initials. They were often woven by women, who may have sold rya in addition to weaving them for their own households or farms. As in some large modern weaving studios, weavers sometimes stood three abreast to weave as efficiently as possible—but it still could take many weeks to produce one rya.
One example that I return to time and again for inspiration is a slitrya from Uppland, woven in Bälinge in 1773 (see resources). The front is korndräll, a common diamond twill woven on four shafts; it was warped in colored stripes of different widths. The back is pile, mostly white but with a dramatically mismatched patterned border on one end. I like to think the weaver got to the pattern section at the end of her second half, after cruising through meters of all-white knots, and cursed herself as I so often do for not taking better notes at the beginning . . . but then chose not to worry about it and just wove. The "imperfect" final product is an important reminder for a type A weaver like me.
Rya as cultural heritage were preserved beginning in the late nineteenth century, when folklife researcher and collector Artur Hazelius built his monuments to the Scandinavian way of life: the Nordic Museum and the open-air museum Skansen. Rya began to be used as rugs at the beginning of the twentieth century, often inspired by the prydnadsryor, the decorative variation from previous centuries, many of which could be found in the museum collections.
Today in Sweden, the tradition is kept alive by the Friends of Handicraft School in Stockholm where students are taught traditional rya -weaving techniques in the rug course and by textile artists such as Miriam Parkman. Parkman uses the unruly, energetic nature of slitrya to translate sketches in pastels and watercolors, combining free expression with traditional textile knowledge. Her works usher slitrya into a new decade, where handwoven textiles are becoming hip again after many years of obscurity.
Generations of Scandinavian weavers have passed down techniques such as slitrya, and we who have just started our careers are discovering new ways to adapt this legacy to modern aesthetics and lifestyles.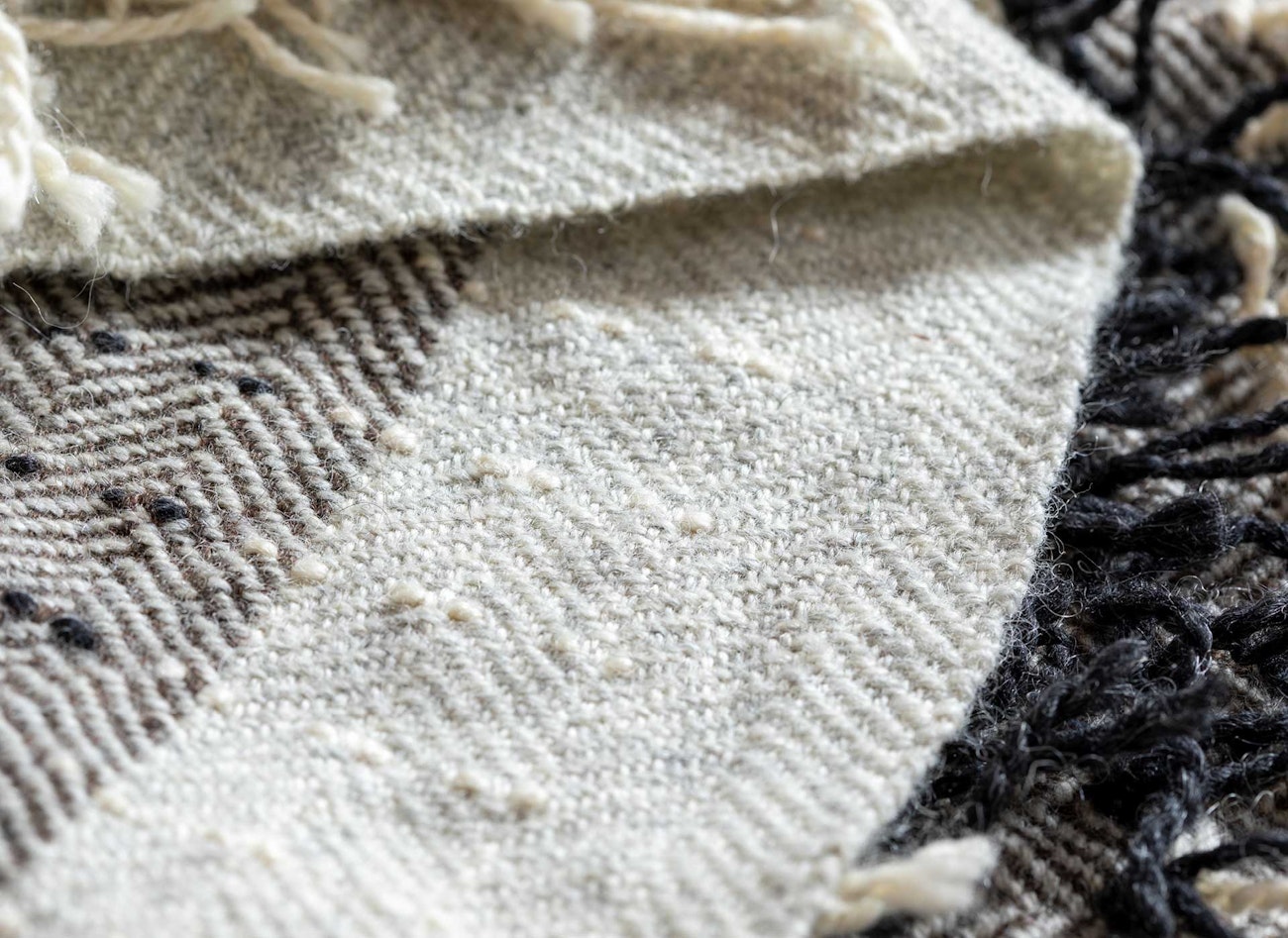 Resources
Dahl, Hjördis. "Bruksryor längst finska kuster." In Kustbygd, no. 489, 7–83. Helsinki: Svenska Litteratursällskapet i Finland, 1980.
Eldin, Pia, and Anita Lundberg. Våra vävda mattor. Västerås: ICA, 1991.
Funk, Arianna, and Miriam Parkman. Att Väva. Stockholm: Natur och Kultur, 2020.
Rothquist Ericsson, Linnéa, et al. Nock, ragg, rya: det glänser om ullen. Örebro: Föreningen Sveriges Hemslöjdskonsulenter UllMa, 2001. https://digitaltmuseum.se/search/?q=slitrya