Friends of ours got married last weekend. We weren't invited; their only guest was the groom's mother who served as their witness. It wasn't a complete surprise. They've been together for 17 years. By chance, I happened to notice her engagement ring at Thanksgiving, and she spilled the news. That said, even though I knew it was coming, I didn't get my act together in time to weave them a set of towels, something I believe should be in all newlyweds' homes no matter their age.
We've received a couple of save-the-date cards for the coming summer, and now is the time to start if I want to weave towels for wedding gifts. As serendipity would have it, and as if she knew my plans, Malynda Allen wove two sets of five matching towels for her project in Handwoven March/April 2023. We couldn't include all ten in the magazine, so we split them into two sets of five. Current Handwoven subscribers can download the PDF for the Rosebud Bricks Fingertip Towels featured above. This set matches the Rosebud Trellis Fingertip Towels that were in the magazine and are shown below. Weave both sets, and you'll have enough towels for 4 pairs of newlyweds and a set for yourself! The colors are harmonious, giving you the option of mixing and matching to your heart's content.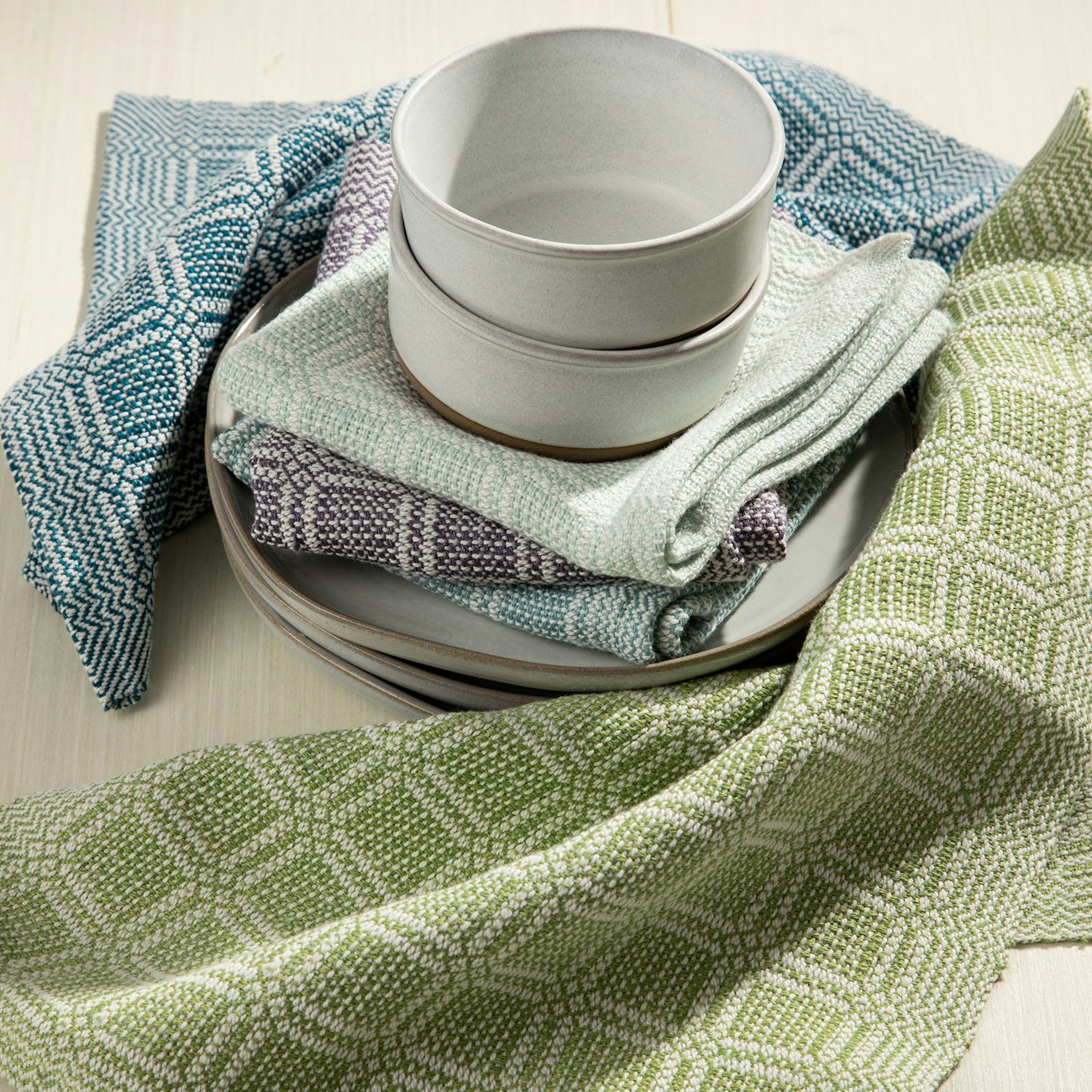 The Rosebud Trellis Towels coordinate perfectly with the Rosebud Bricks Fingertip Towels.