If you have concerns about your selvedges, you are not alone. I'd say having neat and smooth selvedges is probably among the top ten, even the top five, of newer weavers' concerns. Search on selvedges on the Handwoven website and you get a full page worth of posts including 23 "Ask Madelyns" about how to handle selvedges.
It's only after you have been weaving for a while that you begin to understand how best to handle your own selvedges to your liking and weaving style. We know we aren't supposed to touch them, but who are we kidding?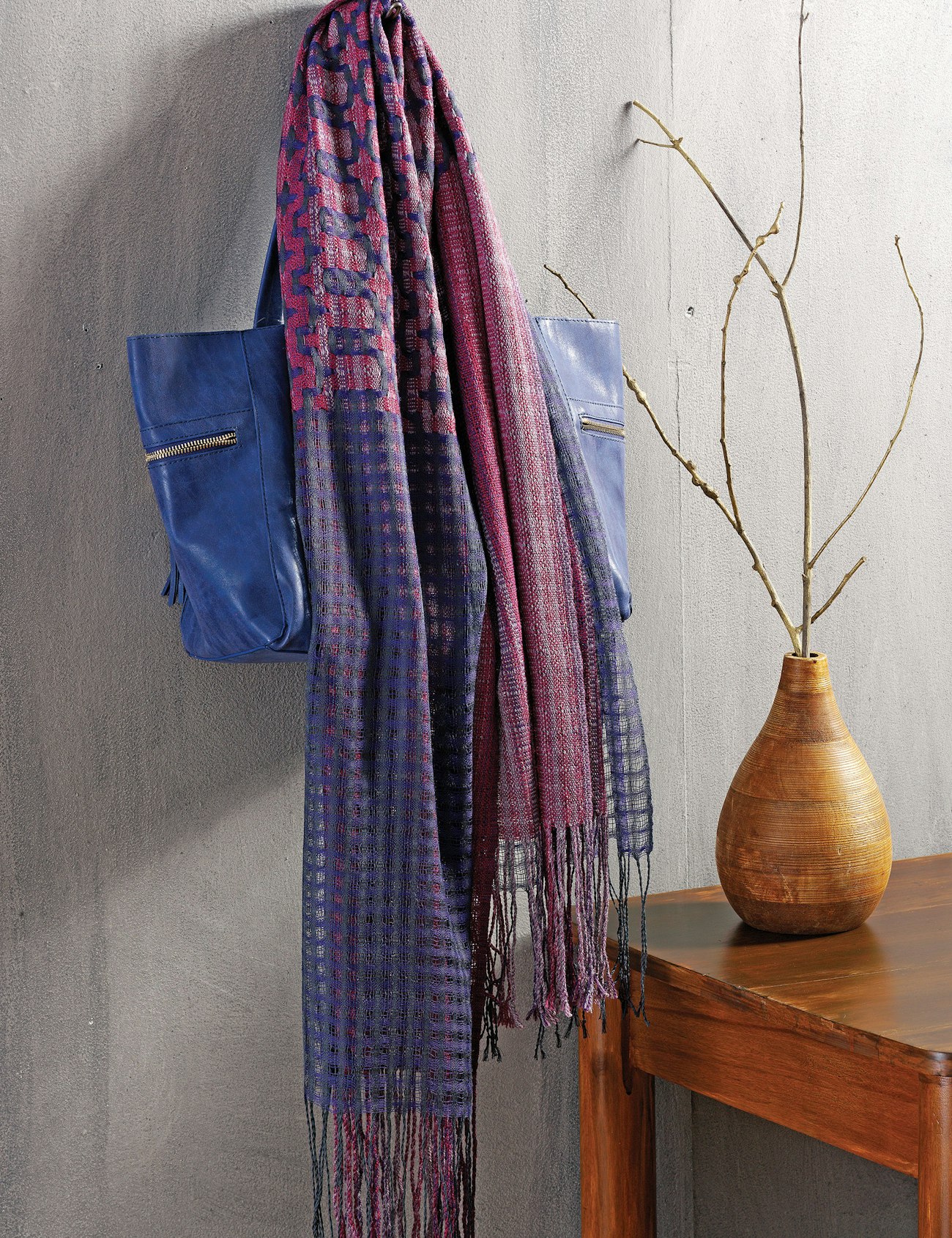 Note the multiple layers and selvedges on the scarf giving you lots of selvedge practice and even more design possiblities.
Here we have a scarf with not two but four selvedges in some places. A weird form of weaving torture? Not at all! This beautiful Layers of Air Scarf by Janney Simpson from Handwoven November/December 2016 illustrates perfectly the versatility of deflected doubleweave (DDW). The scarf uses the same clever skeleton tie-up that Janney demonstrates in her new DDW video. Using that tie-up lets you easily treadle in multiple ways, switch the layers from top to bottom and back again, and thereby create pockets and connections within the scarf. It's the kind of piece with a magical quality that makes weavers and non-weavers alike do a double take. The scarf is classy with all sorts of possibilites for styling, and with so many selvedges and possible variations, one or two wobbles on the edges won't make a difference!
Weave well,
Susan
P.S. Grab a copy of the pattern in the issue or current Handwoven magazine subscribers can log in below and access a PDF version of the pattern instantly.
Layers of Air Scarf Pattern Download