Many weavers start with a sampler, and for many of us, that was a wool sampler. If you taught yourself to weave using Deborah Chandler's iconic book Learning to Weave, you would have woven your first sampler using wool. And if you took weaving lessons, you may very well have started with wool for your first project or sampler. Why? Because wool is forgiving on the loom. It has enough stretch to smooth out some of a beginning weaver's tension problems but not so much stretch that it causes its own tension issues. It's not slippery and hard to control like some rayons and silks. It comes in a variety of sizes and textures; it dyes beautifully; and when combined with other fibers, it seems to impart its very best qualities. There are many reasons to love wool.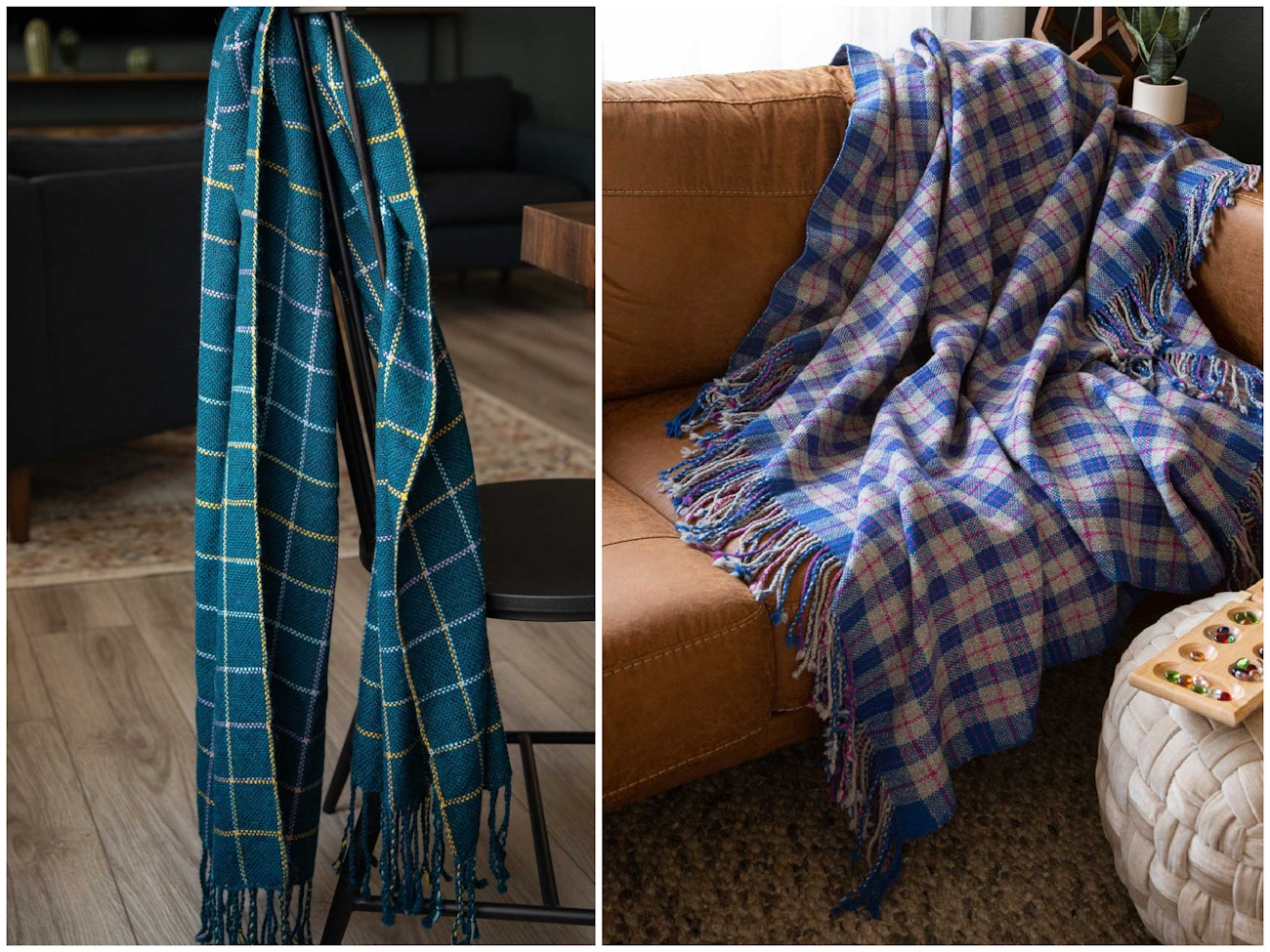 Windowpane Wrap by Christine Jablonski and Blanket of Dreams by Malynda Allen were both woven for lucky spouses!
It was for all of the above reasons that we decided to make wool and wool blends the theme of Handwoven January/February 2023. And as always, I fell in love with the projects. A couple were woven for the weavers' lucky spouses: a simple but beautiful plain-weave Windowpane Wrap by Christine Jablonski and a colorful doublewidth plaid blanket by Malynda Allen. Some of the projects were on the more complex side; for instance, The Sashiko-Ori Throw by Beth Ross Johnson uses supplementary warp and weft for its patterning, and the Interplay Scarf by Lynn Novotnak combines a wide variety of colors in a deflected doubleweave structure. In between those two types of projects are 7 others including scarves, shawls, a cowl, and a vest, all woven with wool and wool blends.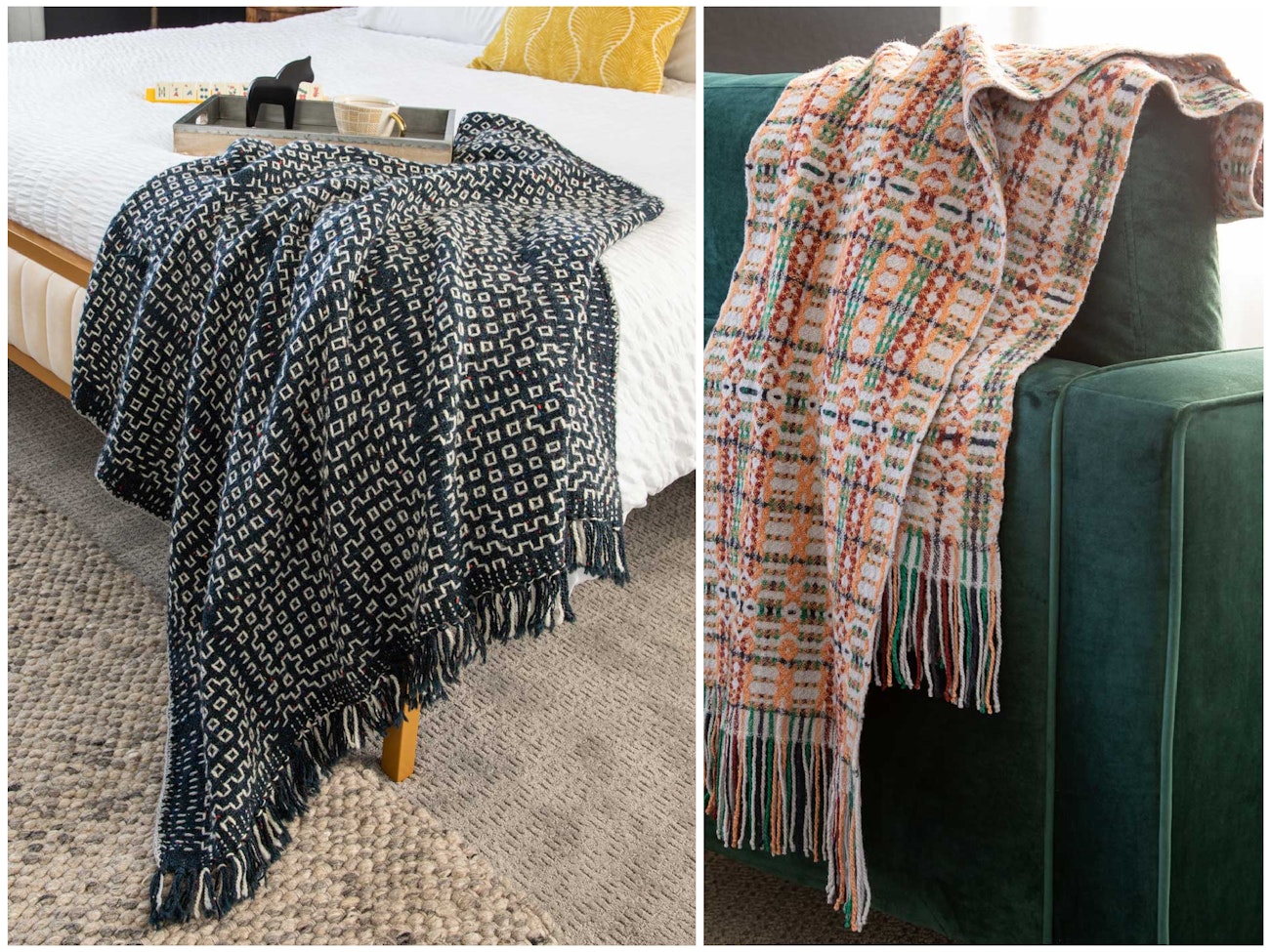 Beth Ross Johnson's Sashiko-Ori Throw and Lynn Novotnak's Interplay Scarf are two of the more complex projects in the issue.
Several of the articles in the issue are wool-centric, including one by Yvonne Ellsworth on Abundant Earth Fiber—a small-batch mill, and another by Stacy Swenck about the Slow and Local Fibershed project she and other weavers, spinners, dyers, and sewists took part in. I was particularly taken with our Endnotes article by Marsha Lodge titled "Don't Throw Your Wool Away." Marsha describes how her worries about her family throwing her handspun yarn into the dumpster pushed her to finally put it on her loom to weave a blanket. Her concerns resonated with me!
Whether you are an experienced or a beginning weaver, there is a lot to love in this issue of Handwoven. After all, it's about wool, a wonderful fiber for weaving.
Weave well,
Susan