Zoom is great. I would have been at a loss without it these past couple of years. How else would I know that my hair was looking wonky without logging on with half a dozen colleagues daily? One glimpse at the screen and we're all adjusting our bangs, straightening our collars, and smoothing our shirt fronts.
Joking aside, it has been wonderful to connect virtually with other weavers and artists, attend meetings and photo shoots, and participate in regional and international seminars. In addition to fiber stuff, I have monthly calls with family members. In one, my 92-year-old mother-in-law got to meet her latest great-grandchild even though they live 3,000 miles apart and meeting in person in the near future is out of the question.
This summer will see a hybrid of conferences held both in person and via video conferencing, and that's how it should be in our new normal. Spring is here, and summer is right on its heels, so here is a short list of some weaving conferences you may want to attend, whether from your couch or otherwise.
Colorado Weavers Day
Colorado Weavers Day 2022 will be held this year via Zoom starting on the evening of May 6 and lasting all day on Saturday, May 7. You don't have to reside in Colorado to attend, and no one will see your hair! Speakers include Steven Frost, Robyn Spady, Elizabeth Williamson, and Mary Zicafoose. Drawings for prizes will take place throughout the event, which will also include guild presentations. Check it out: Colorado Weavers Day
Conference of Northern California Handweavers (CNCH)
CNCH is back for in-person, hands-on learning May 19–22, 2022, at the San Mateo Marriott (San Francisco Airport). There will be a variety of workshops to partake in for all skill levels and a marketplace open Friday–Sunday. Evening events include a meet-and-greet on Thursday, a Textile Tableau on Friday, and on Saturday, a dinner with a silent auction and Mary Zicafoose as the keynote speaker. Want to know more? CNCH
Michigan League of Handweavers (MLH) Summer 2022 Workshops
Attend these lectures and workshops in person from June 9 through June 11 at Hope College in Holland, Michigan. The range of topics includes working with color, felting, surface design, and weave structures. If you are interested, act fast as registration ends on April 15. Go to MLH to learn more.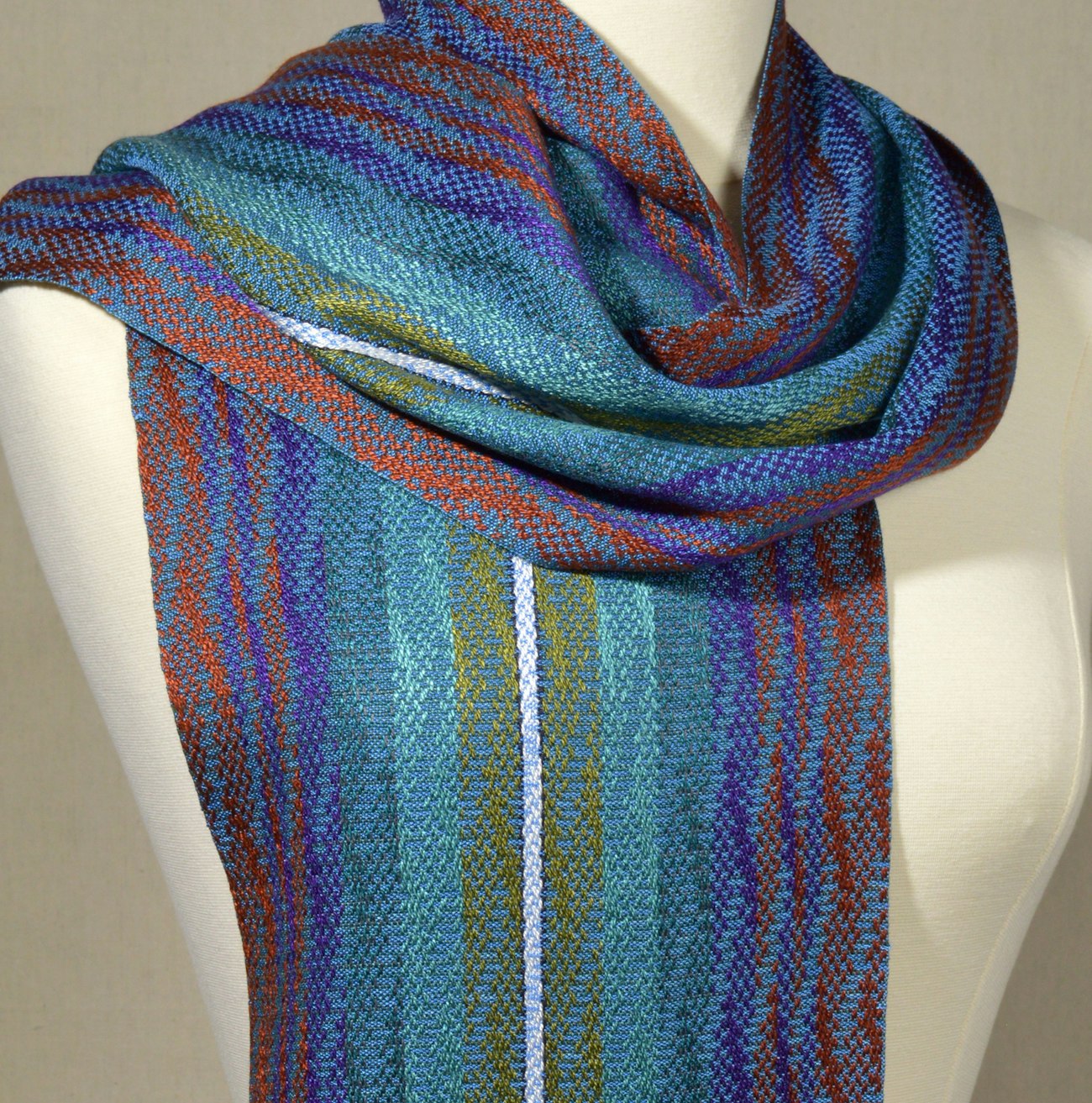 Seminars 2022
Complex Weavers' Seminars 2020 were cancelled because of the pandemic. This year, they will be held at the Marriott in Knoxville, Tennessee, from July 10 through 13. If you love weave structures and getting into the knitty-gritty of weaving, this is the place for you. This is an in-person event that includes, among other events and exhibits, the group's fabulous weaving exhibit Complexity and keynote speaker Philis Alvic, speaking about Women of the Appalachian Weaving Centers. Find out more about Seminars.
Convergence 2022
Handweavers Guild of America's (HGA) biennial conference was also cancelled in 2020. And it's back with extras for 2022. Convergence 2022 will be held at the Knoxville, Tennessee, Convention Center from July 15 through 21. This is an in-person conference that includes classes, workshops, many fiber exhibits, including a popular fashion show, and a huge marketplace among other fibery events. While you are there, check out two special exhibits: Complexity (see above) and Small Expresssions. You'll be glad you did! Learn more on HGA's website.