The first time I was introduced to John Mullarkey's work was while working on my very first issue of Handwoven. It was the inaugural fashion issue (September/October 2011) and John's Controlled Chaos Vest completely blew my mind as to the possibilities of tablet weaving. Since then, I have had the great joy of working with John for both Handwoven and Easy Weaving with Little Looms, and I'm very excited at the possibility of taking a class with him at the upcoming 2023 Weave Together with Handwoven retreat this February in Loveland, Colorado. John will be teaching three incredible classes (including his famous shoelaces in a a day class), all designed to be suitable for tablet weavers of all levels (including absolute newbies). I can't wait to learn from the man himself, in person. If you'd like that same opportunity you can learn more about the event, including how to sign up, here. —Christina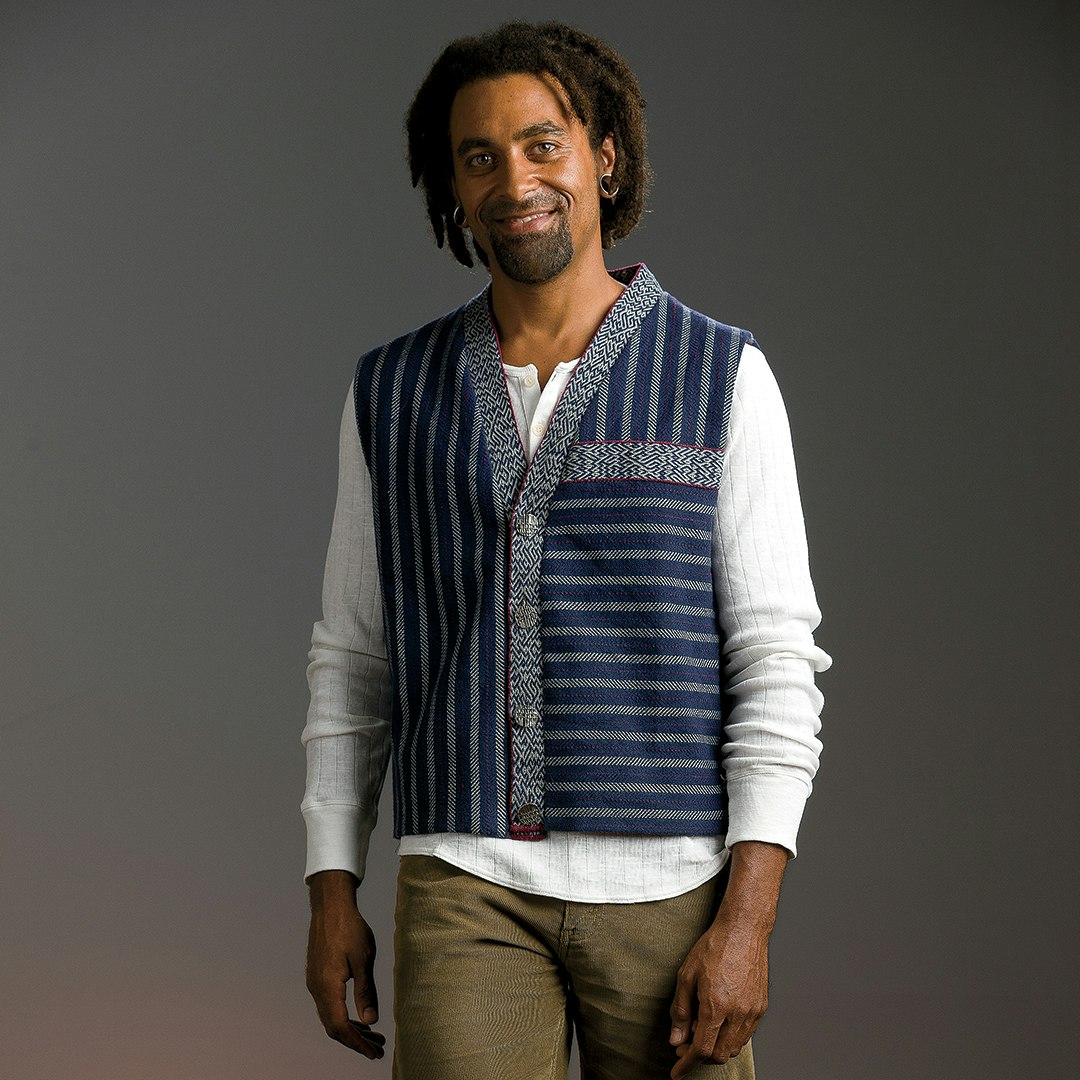 John's Controlled Chaos Vest from the Sept/Oct 2011 Handwoven
I not only enjoy teaching workshops, I really enjoy attending them. I don't get as much time to attend them as I used to because when teaching at a conference I don't have time to also sign up for seminars and workshops. I miss that. Thankfully there are other opportunities for learning that weren't always available: DVDs, the internet, etc.
Even though I am primarily a band weaver, exploring different weave structures and techniques inspires me to try those things in my card weaving. A recent example was woven shibori. My best fiber friend, Amy, said "You should try this. We're all getting together for a dye day, and you should put something in the pot." I said: "It won't work with card weaving." She: "How do you know unless you try?" Me: "Because the structure of tablet weaving isn't conducive to weaving in ties." And back and forth we went.
We've had this argument before. Previously it was with iridescence. She won that argument. You can create iridescence with card weaving if you open up the weave to allow for the weft to show. I won the argument this time. The weave is just too dense to allow for ties woven into the band. Because she had pushed me, I learned that you can get some very interesting dye effects from simply tie dying the entire band. It is faster than weaving the ties in and much more effective in the long run. Adding tied resists to a finished band adds a really interesting element to a black and white band.
The iridescence experiment was also very instructional. As I suspected, you can't really get iridescence from a traditional card-woven band, but you can get iridescence if you use a reed to expose the weft between the card-threaded warp. The fabric is very different but still very fun and interesting.
My point is that exploring things that don't immediately look interesting or related to your own weaving is still really beneficial to creativity. There is almost always some element of the new technique which you can apply to what you like doing most; one more example.
I read an article about the Theo Moorman technique. This is a quick tapestry technique that uses a floor loom to create the base cloth with some shafts threaded with a fine tie-down thread that holds an inlaid pattern. Now how can this be applied to card weaving? Well, what if you used bands for the inlay? This is something I really want to try that I haven't yet had time to explore. Create a series of bands that might tell a story, and then bind them all together on a piece of cloth using the Theo-Moorman technique!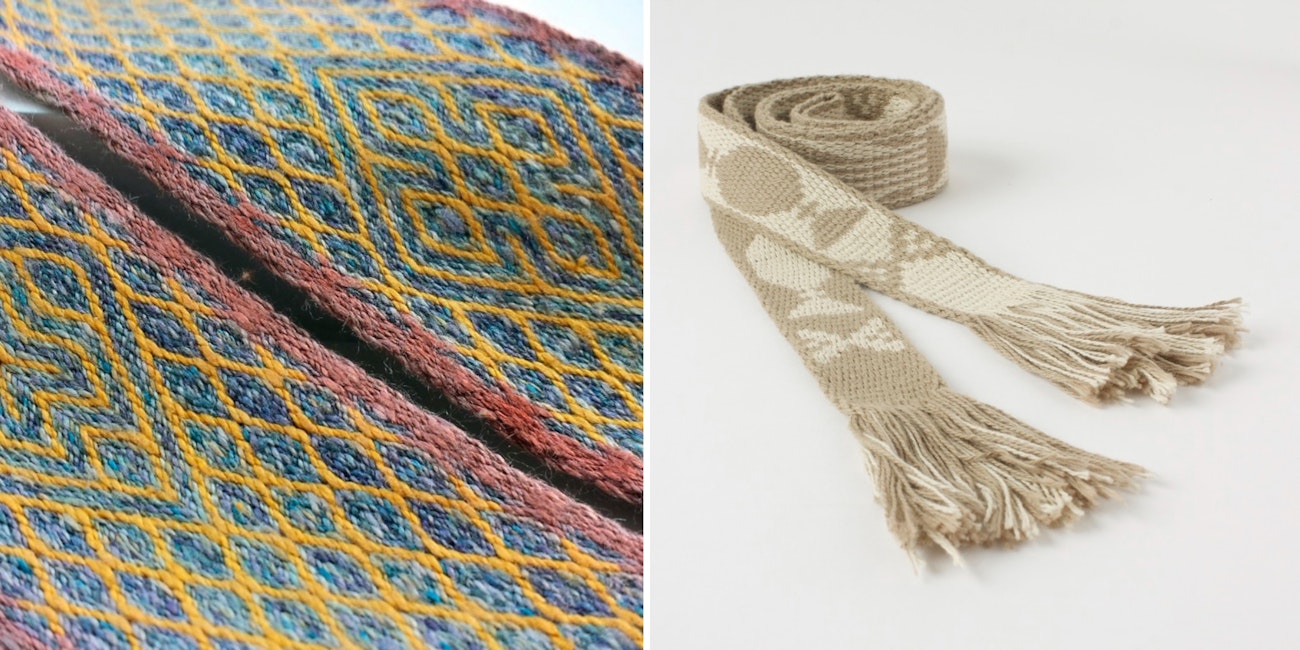 A couple of John's amazing bands
Did you know that John will be teaching at our new event Weave Together with Handwoven? Join us in Colorado for four fabulous days of weaving with our staff and amazing group of instructors.
John Mullarkey is passionate about teaching tablet weaving and exploring new ways to make the art form more contemporary. Tablet weaving is a primitive technique that creates simple weave structures but offers great variation in patterning. John loves to push tablet weaving beyond its customary limits to create original and surprising interpretations of traditional structures and designs. He is a nationally recognized teacher, valued for the patience, clarity, and organization he brings to his classes. After beginning to teach in 2009, John left a software development career to focus on weaving and teaching full-time.
Originally published November 24, 2015; updated June 8th, 2021; updated October 18, 2023.