Admittedly, my head is easily turned by beautiful weaving. In stores, I pet fabrics to feel the cloth's texture whether it's a dress, pillow, or scarf. I snap photos to remember color combinations and patterning. When it comes to rugs, I'm intrigued by both sides. One of our Persian-style rugs is a big mess on the back, which many people frown on, but sometimes I just like to look at it and marvel at how that tangle became that beautiful front.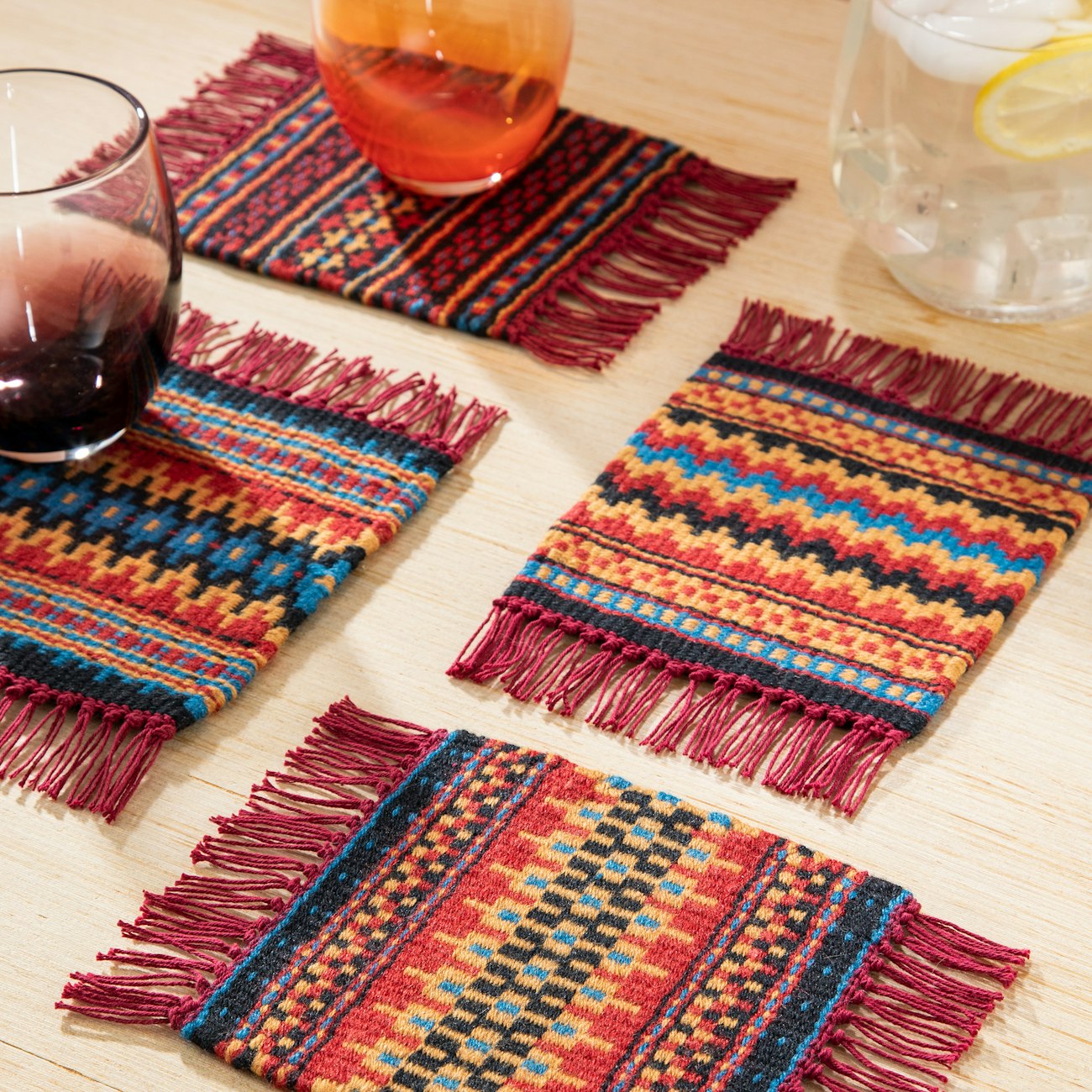 Boundweave rugs tend to be tidy on both sides, and often they are reversible. They are sturdy and thick and lay flat on the floor or wherever you put them. For this eBook of boundweave rug patterns for All Access subscribers, we chose a set of krokbragd mug rugs by Anu Bhatia to whet your weft-faced rug-weaving appetite and four rugs to choose from to try your hand at weaving boundweave on a larger scale.
In her article that accompanies this Color Study Rug pattern, Wendy Ross gives tips for picking color combinations. From March/April 2009. Photo by Joe Coca
All of the rug patterns are weft-faced and based on twill, whether it's 3-shaft krokbragd as in Wendy Ross's Krokbragd Color Study and Judy Ness's Inner Lights (pictured at top) rugs, a 4-shaft rosepath twill as in the Boundweave Rug by Tom Knisely, or an extended point twill as in the Diamonds and Bars Twill Rug by Patricia Crane.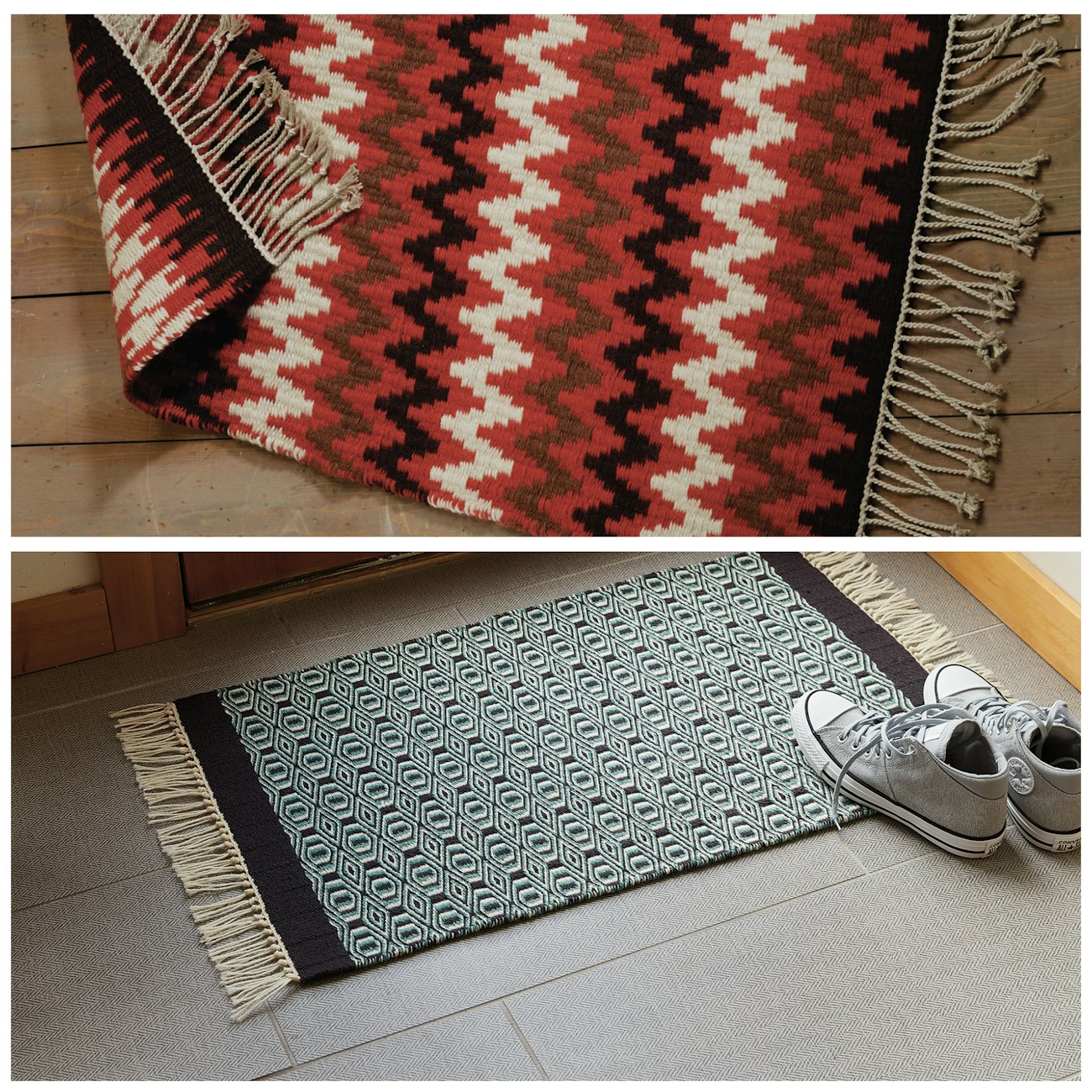 At top, Tom Knisely's Boundweave Rug; at bottom, Patricia Crane's Diamonds and Bars Twill Rug. Photos by Joe Coca and George Boe, respectively.
As with all weaving, rugs need to fit your world and your lifestyle. You can use the colors specified in the patterns, but remember that the warp doesn't interact with the weft, making it a fairly simple matter to swap out weft colors for ones that work better for your decor. Read Wendy Ross's project article for some tips! Boundweave patterns also lend themselves to length and width changes. Need a hall runner? Add more warp length. Need a table runner? Take out a few repeats in the warp!
The Boundweave Projects: Weft-Faced Weaving for Beautiful Rugs eBook includes the five patterns mentioned above, all woven on 4 shafts or fewer.
All Access subscribers can log in below to download this exclusive new collection of boundweave patterns.
Weave well,
Susan
Download this exclusive eBook collection and weave beautiful boundweave rugs!