Usually when I talk about a Handwoven issue I go on about the projects, and I could easily do that for the September/October 2022 issue. To my mind, the projects are stunning and diverse. From Dorothy Tuthill's large and complex Harvest Coat Redux (on the cover) to Yvonne Ellsworth's small and simple doubleweave On-the-Go Bag, there are projects for everyone in the issue.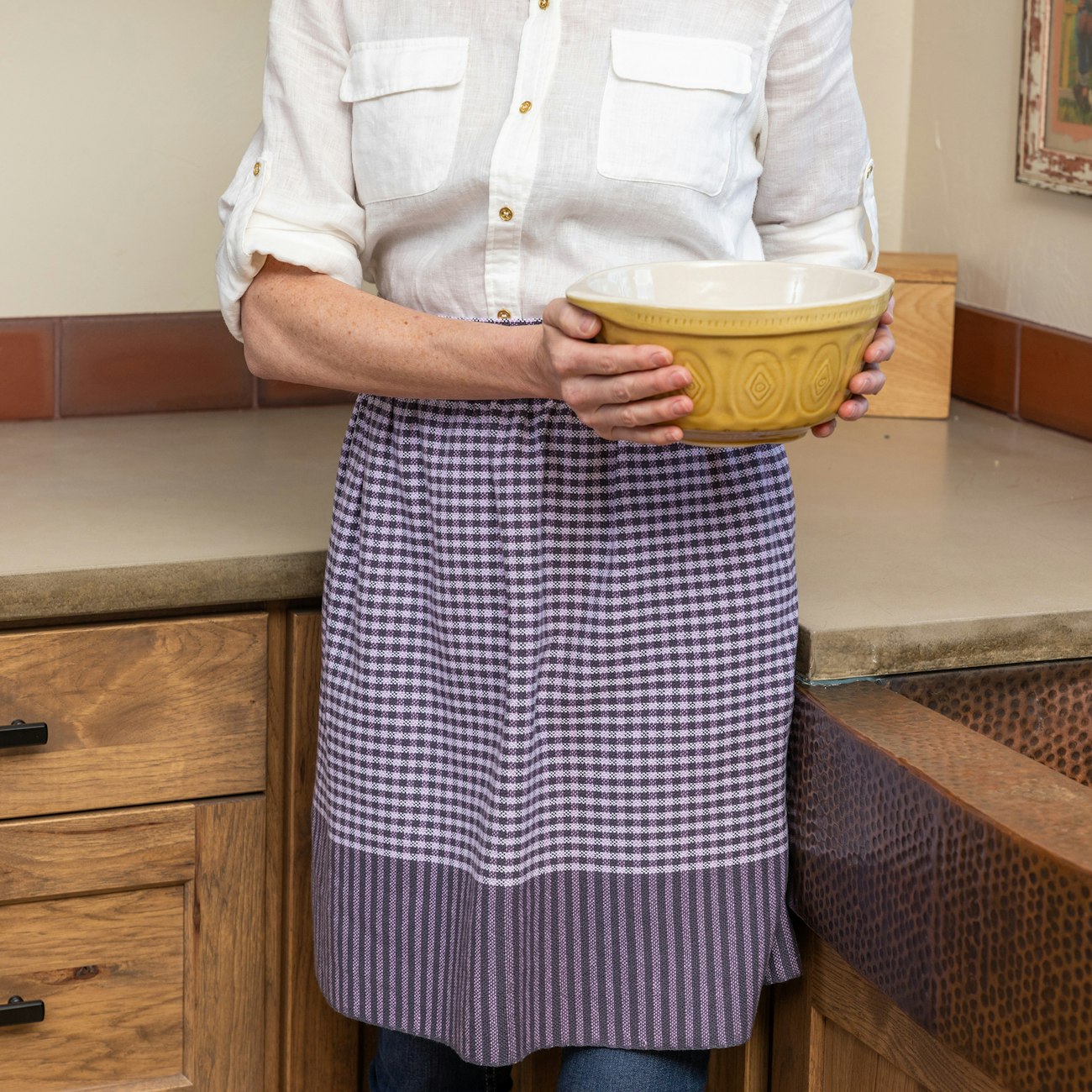 Barbara Mitchell's Gingham Apron is plain weave with a very simple construction.
For this post, I want to highlight the articles about sewing, and here's why: I planned the issue mostly for weavers like me who are more comfortable on their loom bench than sitting at their sewing machine. I have a love/hate relationship with sewing. I frequently look at sewing patterns, I follow several sewists on social media, but when it comes down to me doing it, I don't. And it's even worse when it comes to sewing with handwovens. I've made bags, potholders, and pillows but haven't tried making a garment, not even an apron such as the ones Barbara Mitchell wove and sewed. The articles I chose were intended to encourage people to give sewing with their own cloth a try.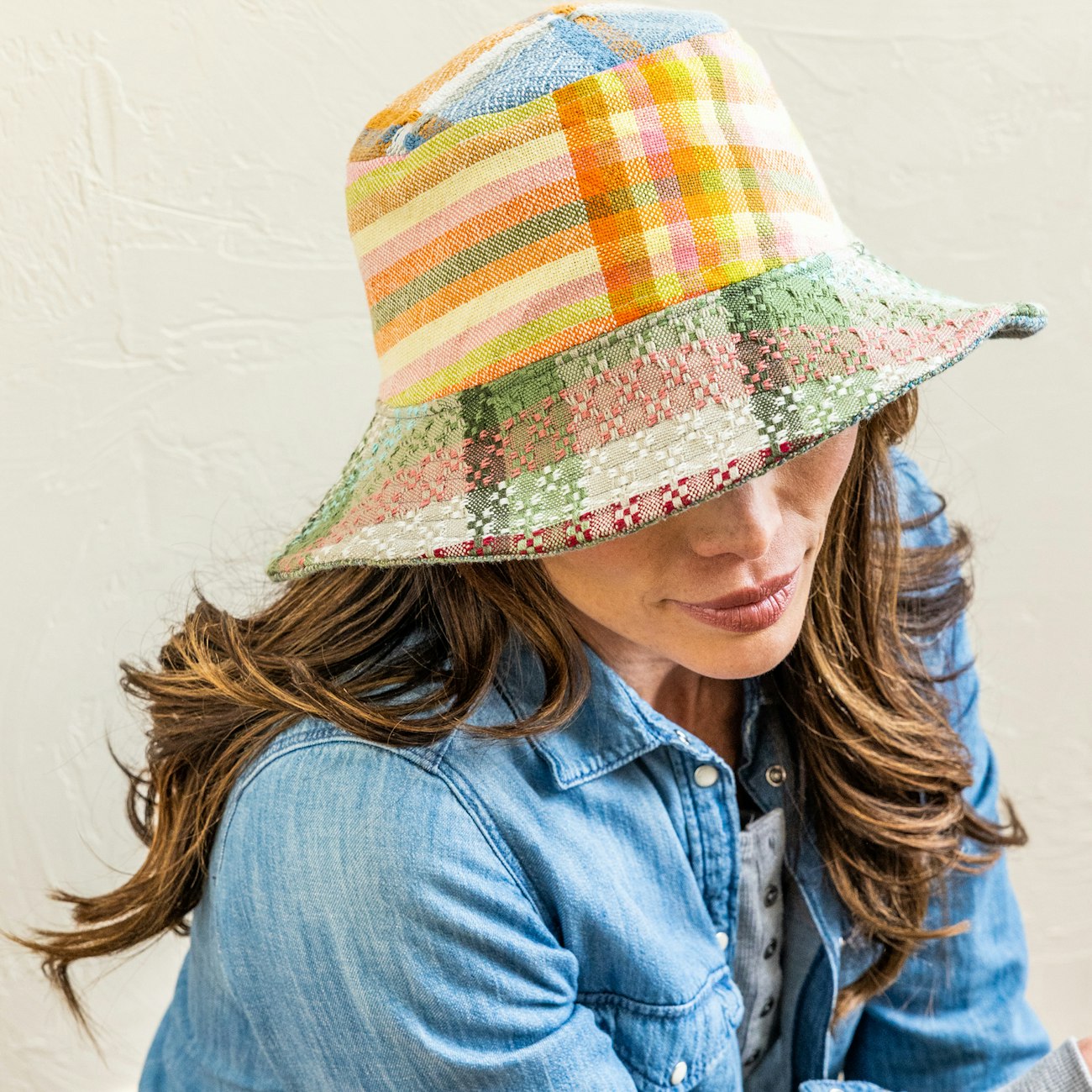 Rebecca Fox used leftovers from her projects that have been in Handwoven to construct her Scrappy Bucket Hat featured in the Idea Gallery.
Of course, that meant we needed an article by Daryl Lancaster, and she delivered with her article "Weave Your New Favorite Sweater." Daryl gives you enough tips for weaving and sewing an everyday jacket that you can imagine yourself doing it. Even Kelly Walsh's article, "Weaving, Dyeing, and Sewing My Wedding Dress," makes the idea of weaving a very special–occasion dress seem possible. Ellen Thomas and Carrell Livingston introduce the idea of weaving fabric for someone else to sew with in "Cross-Continent Collaboration." They didn't even know each other, and they were able to pull together a beautiful handwoven skirt. The issue includes an Idea Gallery with three quasi-projects, items you can make using scraps and bits and pieces of handwoven fabrics for stress-free sewing. And for Endnotes, Jane Sheetz decribes weaving and sewing a dress for her senior project in college.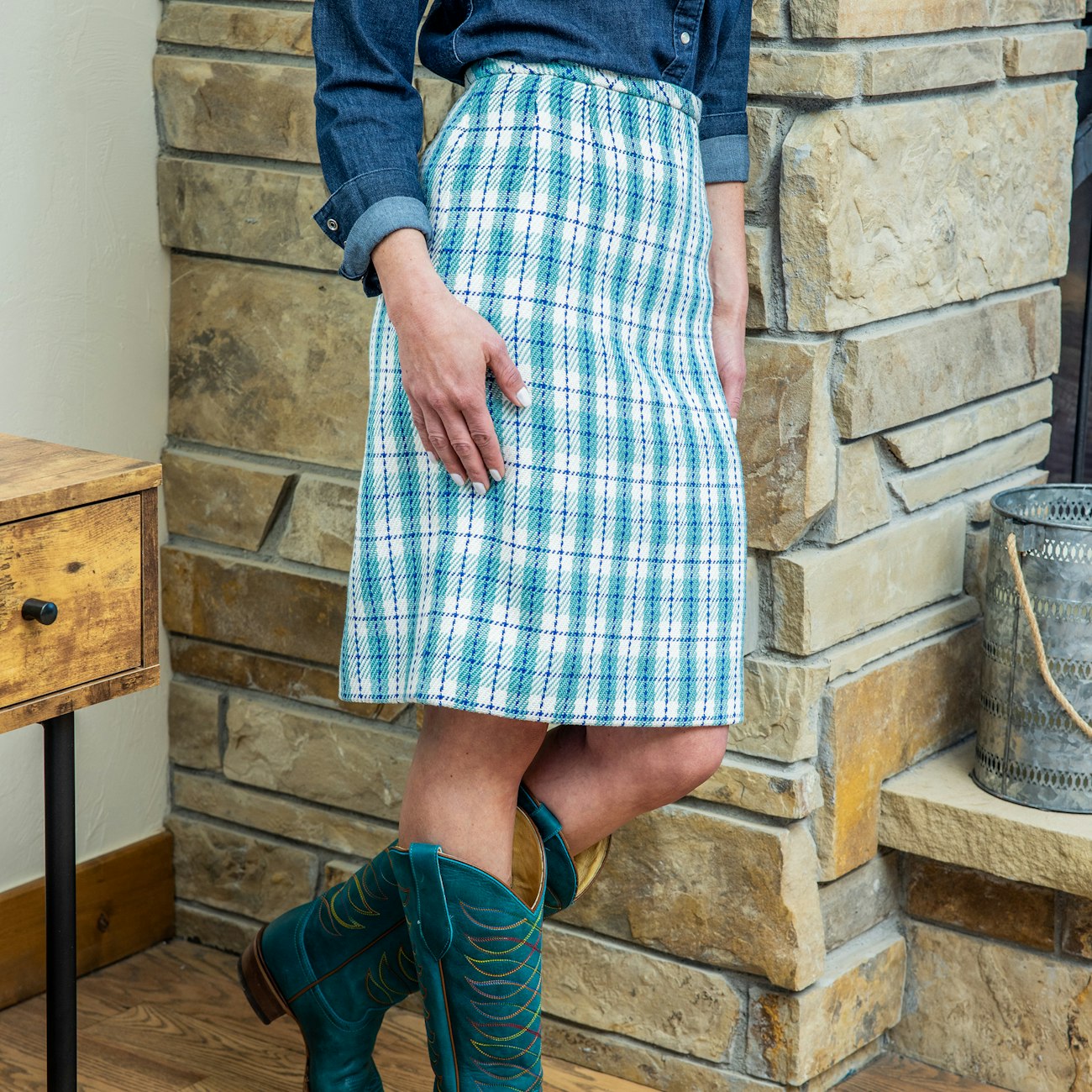 Ellen Thomas wove the fabric but then farmed out the sewing to Christine Carrell Livingston.
Check out the September/October 2022 issue. Come for the projects but stay for the articles. Learn more about weaving for sewing, sewing with handwovens, and how to succeed at both.
Weave well,
Susan