In a parallel universe, I am weaving everything on my list and my stash is dwindling. In this one, sure I'm weaving, but my stash is growing at about the same pace as my list, and possibly a bit faster. The summer and winter towel project currently on my loom was intended to be a stash buster, but as usual, I added warp length at the last minute, which in turn meant buying two 1-pound cones of 8/2 cotton midway through warping. (Don't judge; I know you've been there.)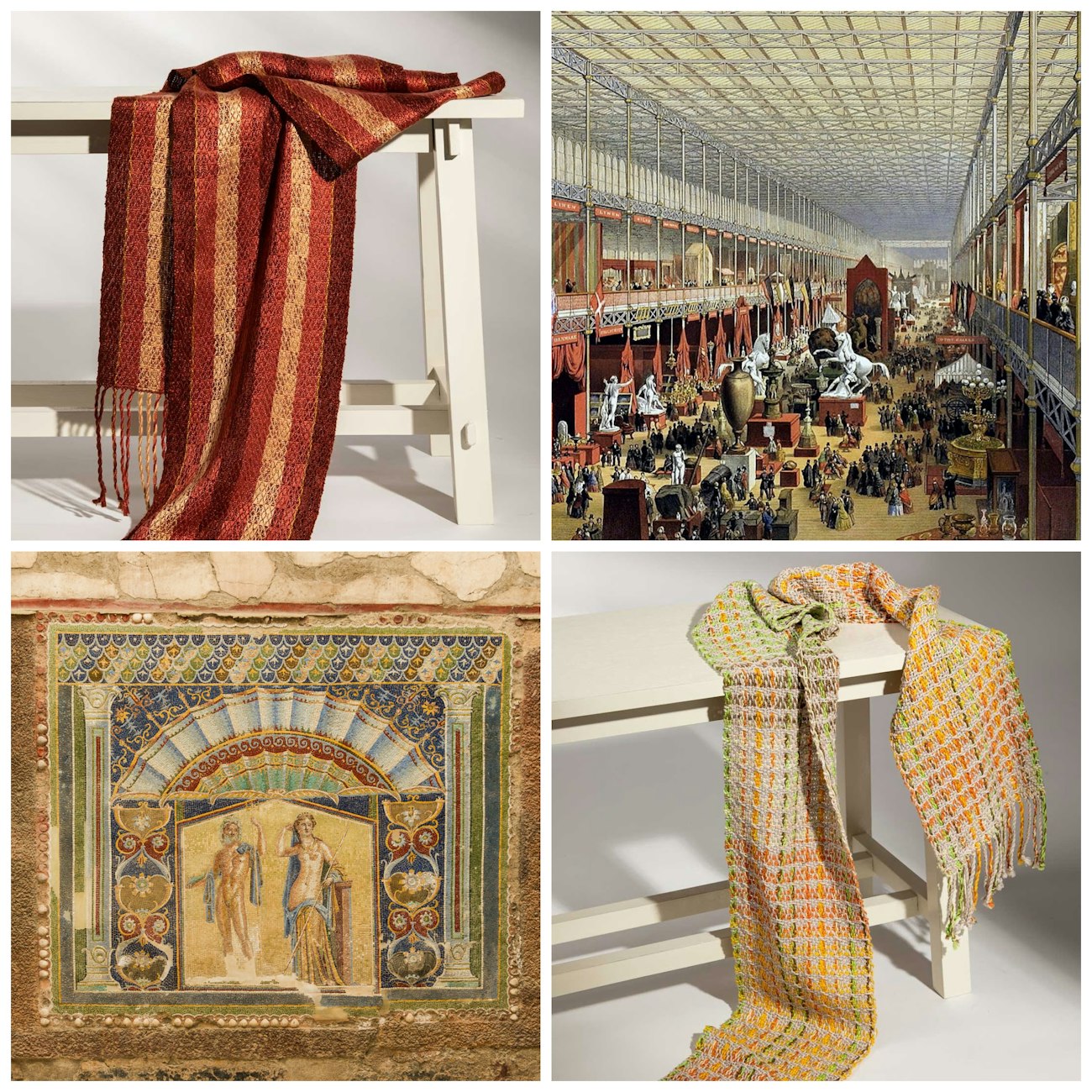 Top left: Andrea Williams based her scarf on a colored lithograph of the Crystal Palace, circa 1851. (Photo top right by J. Mcneven.) Bottom right: Nancy Peck was inspired by the mosaics found in the ruins of Herculaneum. (Bottom left: Mosaic of Neptune and Amphitrite, House #22, Herculaneum, Italy. Photo by Jebulon.)
I told you that story, because I have another story to tell: I fell in love with more than one of the projects in Handwoven March/April 2023. The issue was based on architectural elements translated into weaving, and the designers delivered. For certain I'm adding projects to my weaving list, and if past is prologue, my stash will be growing, too. A few people sent in photos of their architectural inspiration, others spoke about buildings they loved, and still others about small architectural details they wanted to capture on their loom. I found all of it compelling.
There is truth to "a picture being worth a 1,000 words," so I'll stop here and let you enjoy a collage of three more projects from the issue. Join me in adding to our collective weaving-project lists. And, please note: All of the WIFs are in the Handwoven Library with "glamour shots," so if you want to view them all in our library as a group, click here.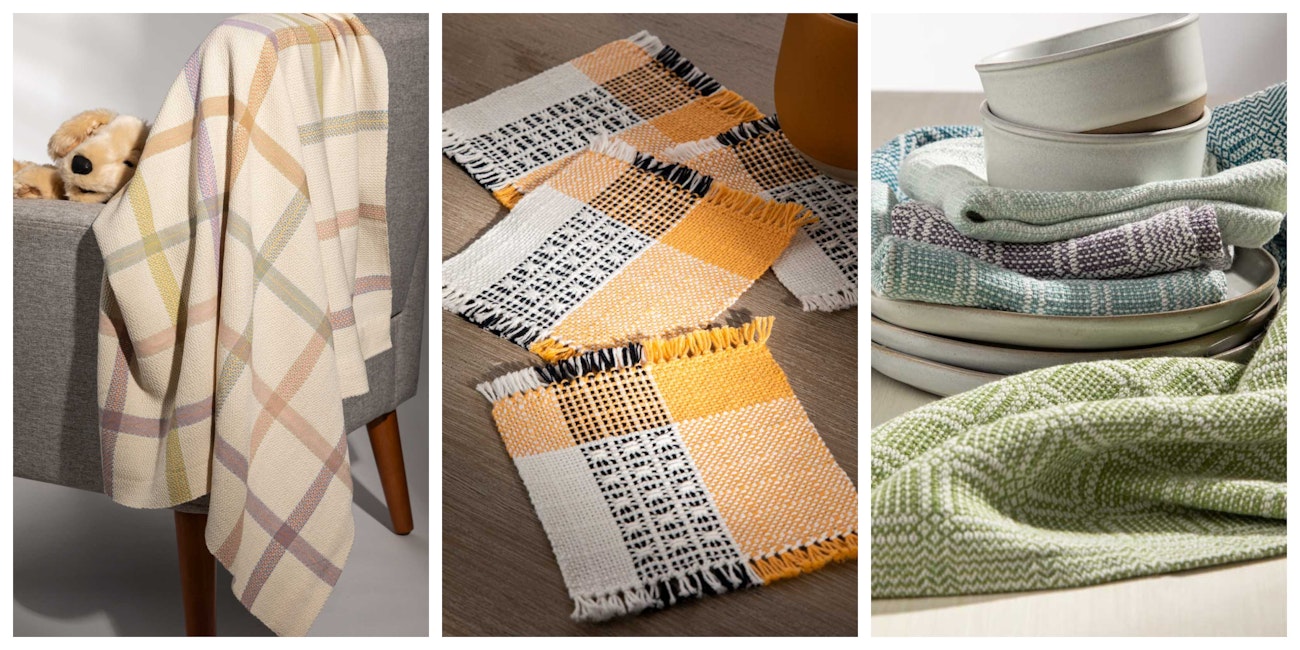 I could happily weave all three of these projects. From the left, Tracy Kaestner's Nursery Windows baby blanket, Jennifer Kwong's Palm Springs Cocktail Carpets, and Malynda Allen's Rosebud Trellis Fingertip Towels. Photos by Matt Graves
In that other universe, I may be the most efficient weaver ever, but I'm happy to say I'm in this one, still loving weaving, and growing a stash like some people grow tomatoes.
Weave well,
Susan