The Yarn Lab in Handwoven is one of my favorite departments. Although I sample for projects, I don't have time to sample with every yarn I come across. By reading Yarn Labs, I get a sense about yarns I'm not familiar with and can decide whether they are yarns I want to add to my stash and try in my own weaving.
A while back, we started pairing each Yarn Lab in Handwoven with a project in a subsequent issue. To do so, we ask the same designer who wove the Yarn Lab samples to pick one of the samples and develop it into a project. It's interesting to see which of the samples they pick and how they adapt them. For me, those projects take a Yarn Lab's usefulness one step further. Now I not only know how a yarn behaves on and off the loom, but I also have a good idea for a project using a new-to-me yarn.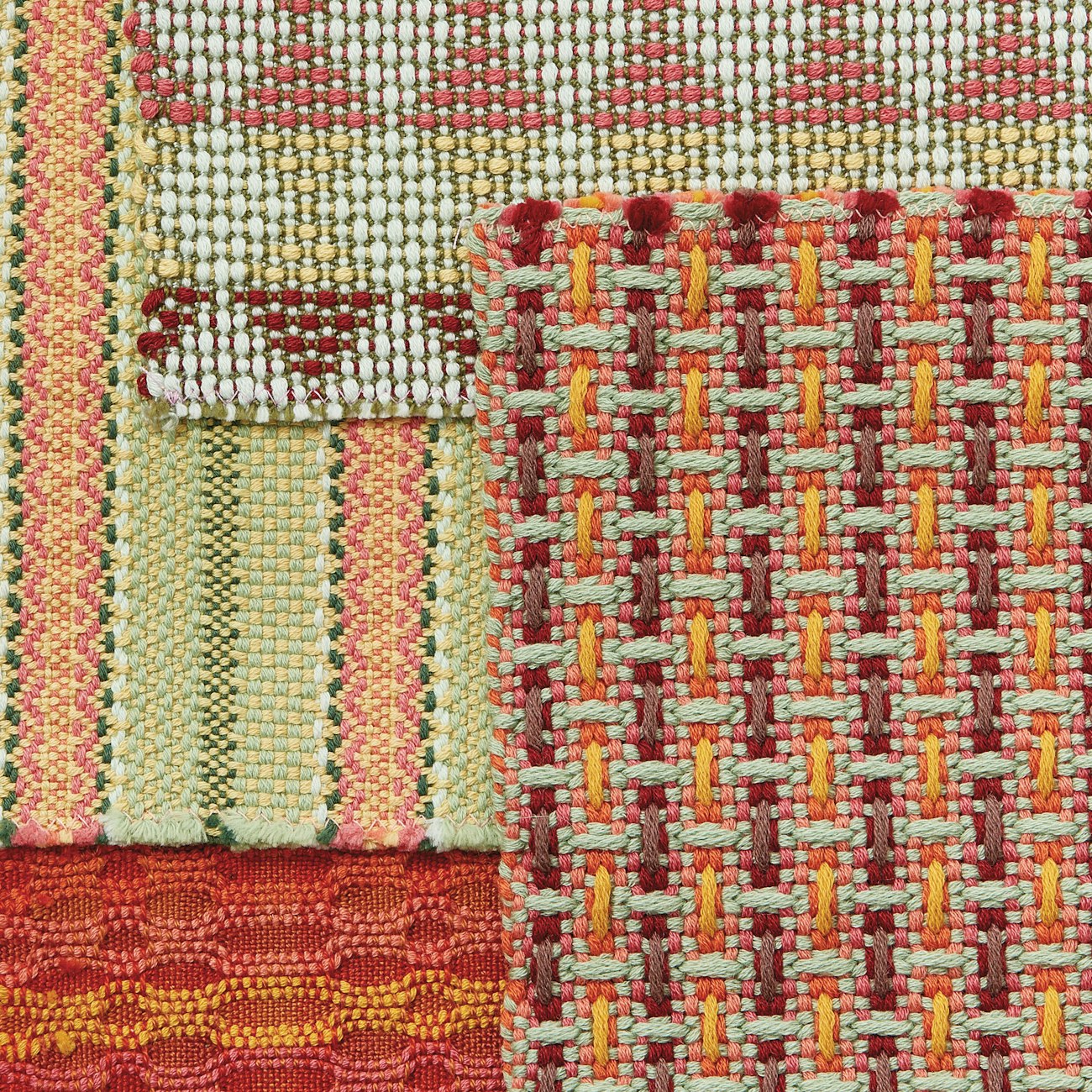 We loved Deanna's samples for the Yarn Lab and thought they were cover-worthy!
Deanna Deeds wove the samples for the Handwoven September/October 2017 Yarn Lab using two workhorse yarns, Cotton Fleece and Cotton Fine from Brown Sheep Company. We loved her samples so much that we put them on the cover! Then Deanna outdid herself again by using what she had learned weaving a diversified plain-weave sample. Using the same sett with the Cotton Fleece but adding in Cotton Fine and 20/2 cotton for her thin warp and weft, she designed and wove one of my all-time favorite baby blankets, The Sweetheart Baby Blanket.
Here for subscribers only, we have paired this wonderful Yarn Lab and the clever and cute baby blanket pattern that it inspired. Read about these useful and beautiful yarns, study the samples, and finally, weave your own Sweetheart Baby Blanket.
Download this exclusive PDF and get started exploring these cotton yarns.