Usually when I'm working on an issue, there will be more than a couple of projects that make me want to call in "sick" and warp a loom. In the same vein, by the time we finished working on the September/October 2022 issue of Handwoven both Christina Garton, Associate Editor, and I were excited by the idea of sewing with our handwoven cloth. The issue includes several simply constructed items that fit my skill level perfectly, but looking at some of the other projects really made me want to up my game. For instance, I've always wanted to weave and sew a handwoven skirt, and there are two of them in the issue, neither of which look incredibly difficult to sew. But where to start? I decided to start by pulling together some of the cutting and sewing tips in the issue.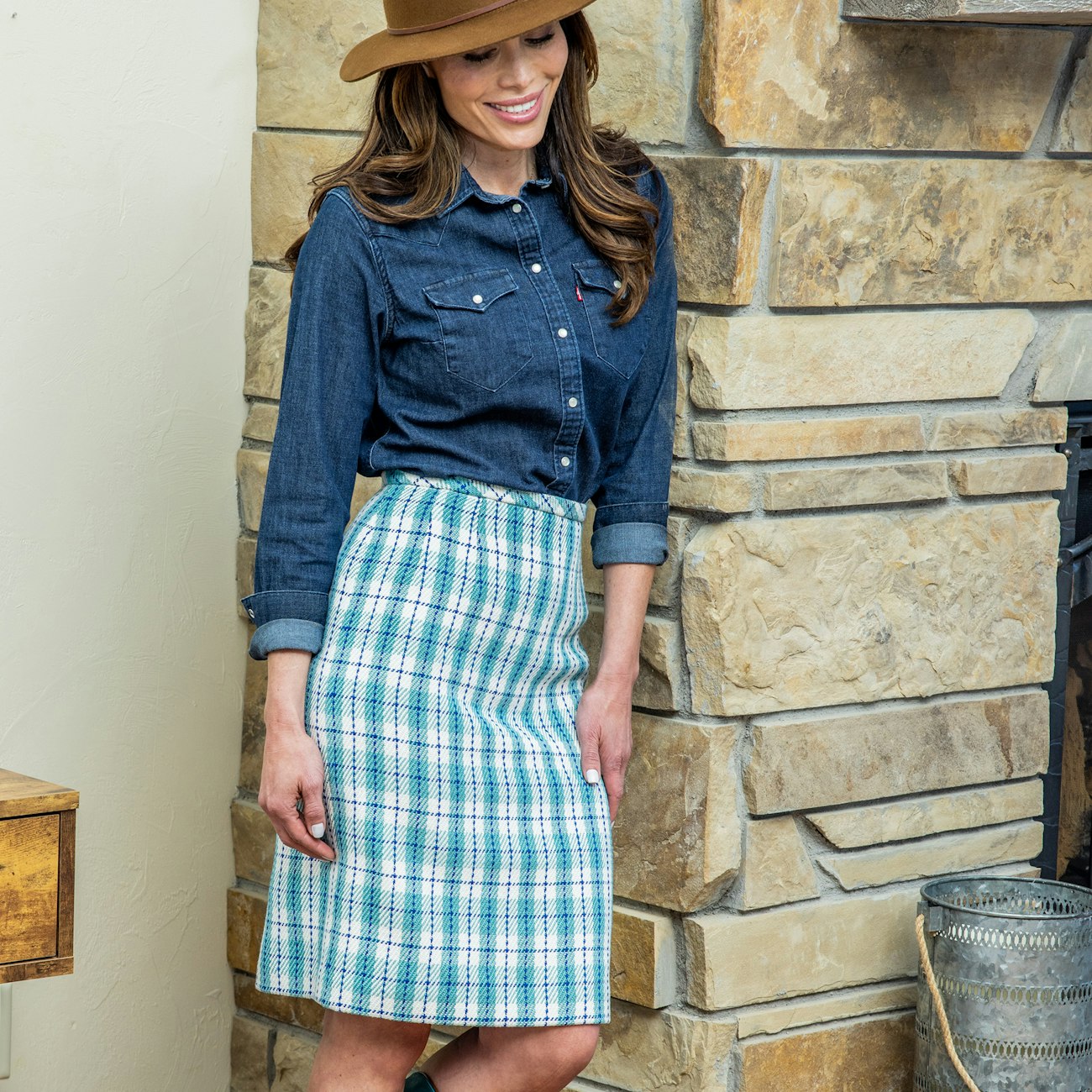 Ellen Thomas wove this beautiful plaid and then sent it to Christine Carrell Livinston to use in a garment. Christine felt it was the perfect fabric for a skirt.
Cutting
Print the pattern pieces and measure them for your size before you begin your project.
Make a muslin using your pattern pieces and scrap fabric of a similar hand to check for fit.
Wet-finish before you start cutting.
Choose patterns that have minimal cutting.
Outline your pattern pieces on your fabric and then zigzag along the lines before cutting out the pieces, or serge or zigzag all raw edges after cutting out.
If you have zippers in your piece, place those pattern edges on your selvedges for less bulk.
Use seam allowances of at least ½", if not more.
Cut your pattern pieces out of fusible interfacing, reversing them as needed. Then fuse the interfacing to your fabric and cut the fused pieces out.
Use the threads in your warp or weft to find the straight grain of the fabric.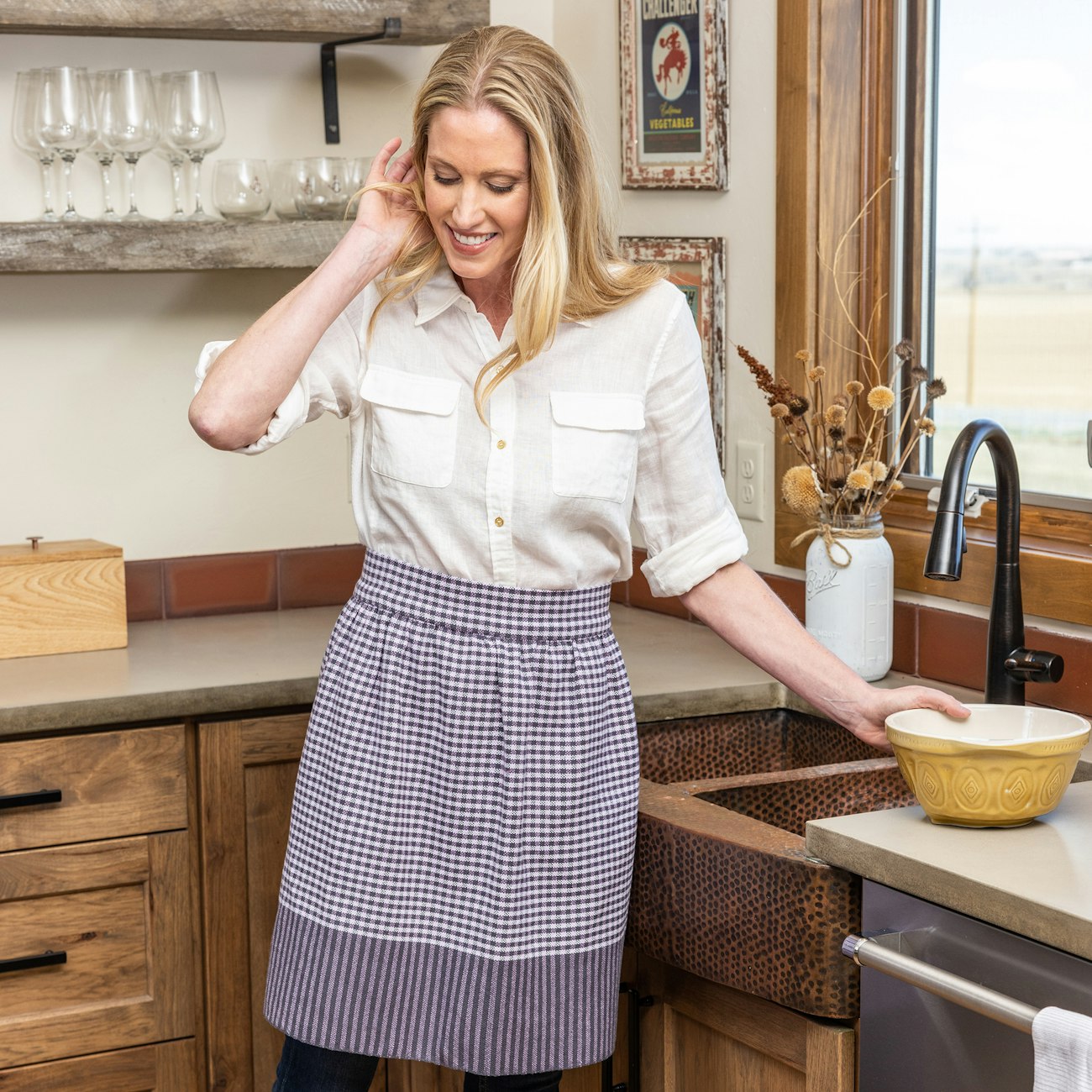 Barbara Mitchell's Gingham Aprons have minimal cutting, making them less intimidating for beginning sewists. All of the edges are enclosed, making them fully reversible.
Sewing
For tricky seams—such as when matching a plaid—pin baste, hand baste, and machine baste before making your final pass with the sewing machine.
Use a walking foot on your sewing machine. A walking foot will keep the two layers of fabric together rather than the bottom layer advancing faster than the top layer as you stitch.
Change your sewing machine needle. Replace it with a needle made for the type of cloth you are sewing.
Finish raw edges with crochet or seam finishes such as a Hong Kong seam. You may need to add seam binding or serge the edges before you start.
Clip seam corners and dart curves for a smoother look.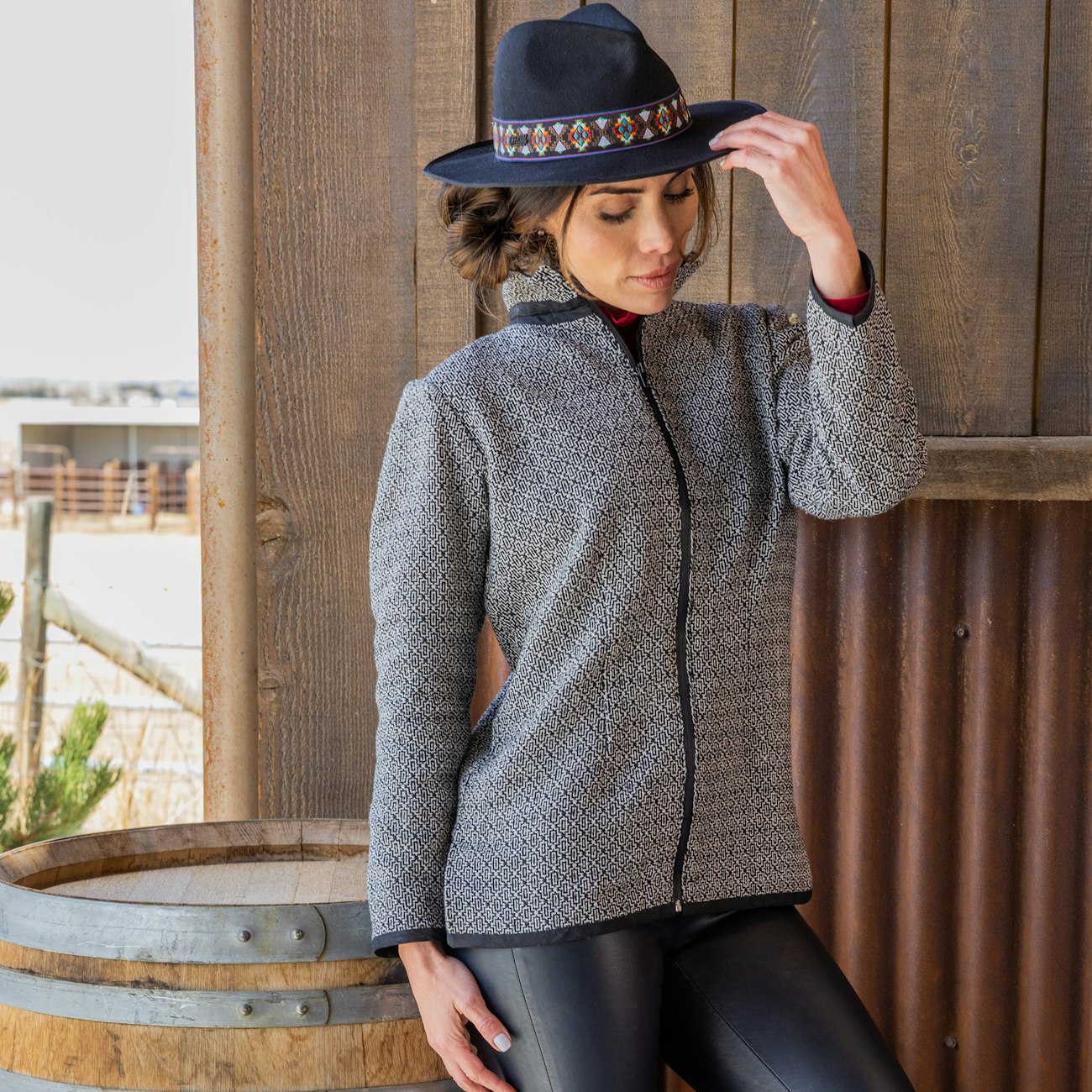 Just looking at this Stormy Days Jacket, you can tell that Annette Schipf knows her way around a sewing machine!
It doesn't sound that hard when you see the tips laid out like this, does it? And there are more in the magazine. That said, I felt like one of the overwhelming themes was "look to experts," people such as Daryl Lancaster, or find other sewing resources online.
And here's my final tip: Call in sick and warp your loom!
Weave well,
Susan