I'm home from Convergence in Knoxville, Tennessee, and still thinking about everything I saw and learned as I wade through emails and messages trying to remember just exactly what my job is. Anne Merrow, Angela Schneider, and I spent most of 4 days in Long Thread Media's booth in the Marketplace, but I was happy to attend the two main evening events: the fashion show and keynote speaker dinners.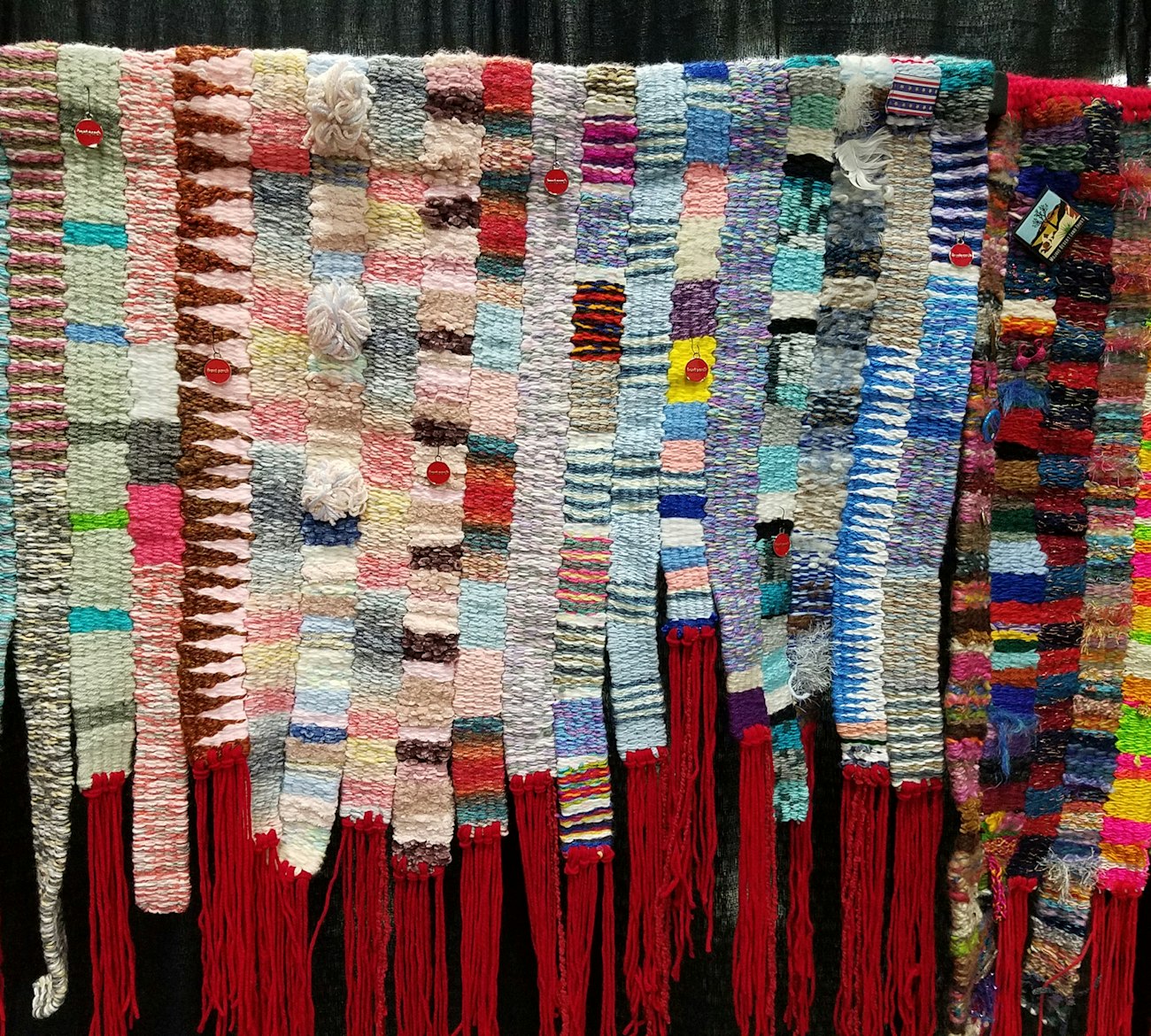 Wrapping around the back of the marketplace was a long horizontal tapestry of these thin banners woven as part of Women's Woven Voices project to empower women.
The exhibits were exciting to see and really large because they included pieces not just from this year's conference but also from the one that would have been held in 2020. I suffer from gallery fatigue, so I went through them three times, each time focusing on a different section and each time feeling awestruck. On the last day, I made a point of seeing the towels from the kitchen-towel exchange that were briefly on display. I love how weavers have embraced these most humble of household items and made them into works of art: beautiful to see and even lovelier to use.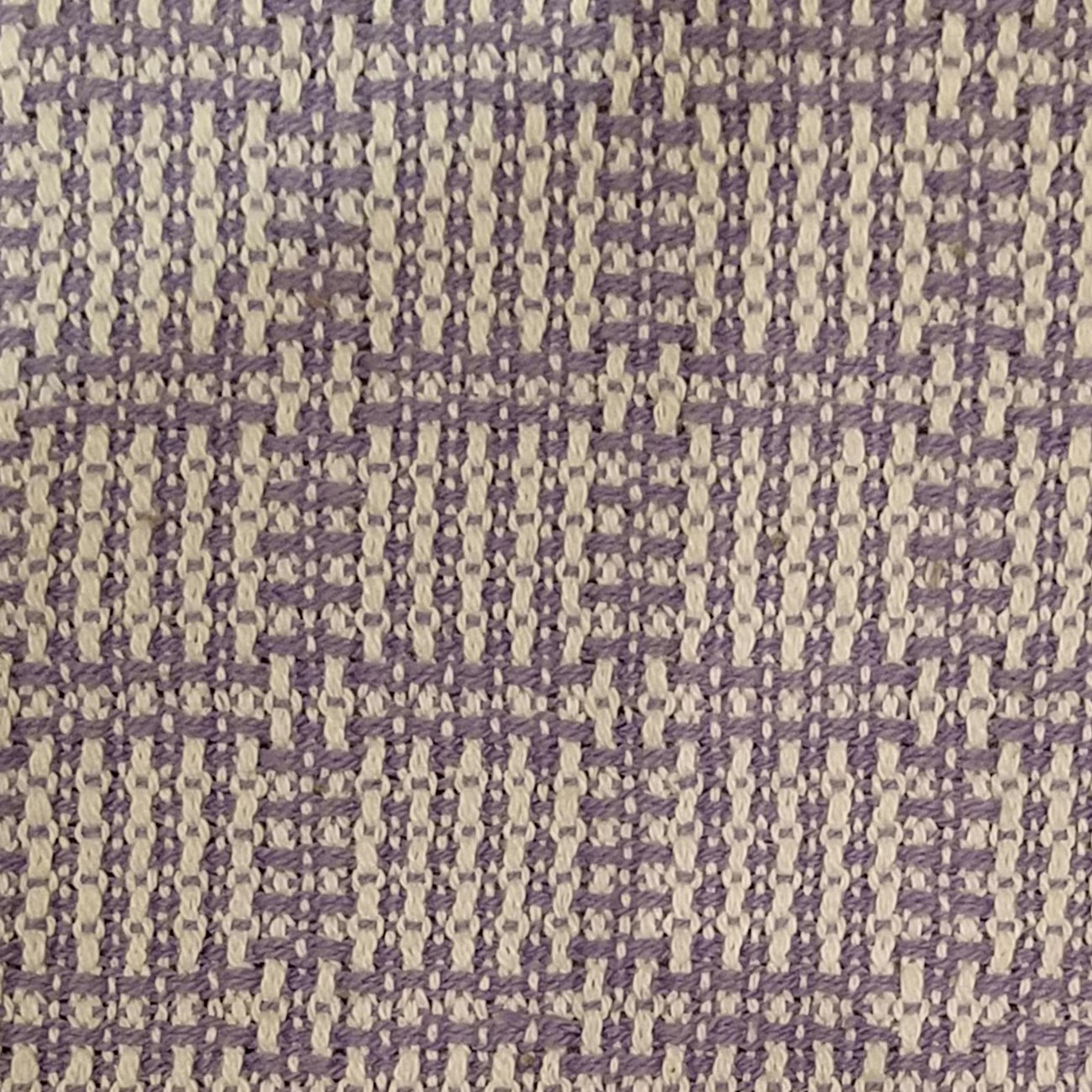 I've seen the Swarthmore Check draft in A Handweaver's Pattern Book for years now, but seeing it woven is different. This is a close up of Penny Morgan's towels from the towel exchange.
Although we took turns staffing the booth so that I saw a lot of the Marketplace, I would have liked to have spent more time (and money!) there. After a couple of years of not seeing and touching yarn, fiber, and equipment, shopping in person was a delight. Instead of buyer's remorse I'm finding I'm having the opposite, chastising myself for not buying some of the beautiful yarns for sale.
All that said, the best part was being with other fiber fanatics, and I heard others saying the same thing, "It's so nice to be with my people again." Weavers "get" weavers. You can talk about your craft with other people, but sometimes the need to explain the basics almost ruins the experience. With fellow weavers, you can use shorthand, and everyone knows what you mean. Weavers don't cringe if you touch their scarf in the weaver's handshake; they expect it and consider it a compliment. I've found weavers to be generous with their knowledge and expertise. They are curious about weave structures, yarns, color, and design; and they lap up ideas the way a kitten laps up milk. Being with other weavers again was a pure delight.
Karen Donde's Mary Meigs Atwater meets Frank Lloyd Wright from the Leader's Exhibit.
Convergence 2024 will be in Wichita, Kansas, and I'm already planning to attend. Join me. If we start now, we may be able to get some towels woven for the towel exchange!
Weave well,
Susan