Hi Madelyn!
I understand the difference between weaving overshot versus weaving tied overshot, but I have a harder time telling them apart visually in a fabric sample. Could you share any tips?
~ Emily
Hi Emily!
Overshot and tied overshot do look very similar in that both show blocks with pattern-weft floats on the face, blocks with pattern-weft floats on the back, and halftone blocks (the pattern weft floats alternately over and under the warp threads).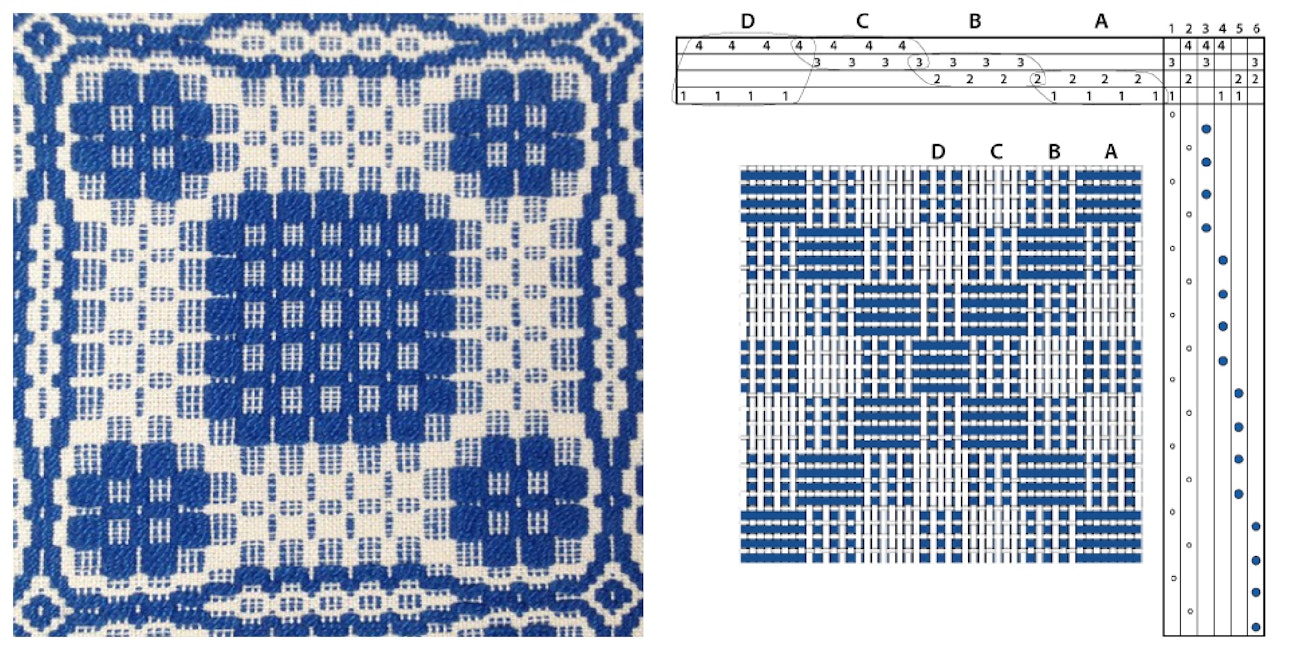 4-shaft, 4-block overshot fabric and partial draft with drawdown
The difference is in the two different threading systems. A thorough structural explanation would take more space than this column provides, but the alternation of shafts 1 and 2 in the half-units of tied overshot leads to blocks being most often threaded and woven in straight or point order, producing its characteristic triangle and diamond shapes. As a result it often called star and diamond weave. Because only two blocks of tied overshot can be woven on four shafts, it's most often woven on eight or more (each additional shaft provides an additional block), allowing the characteristic star and diamond motifs.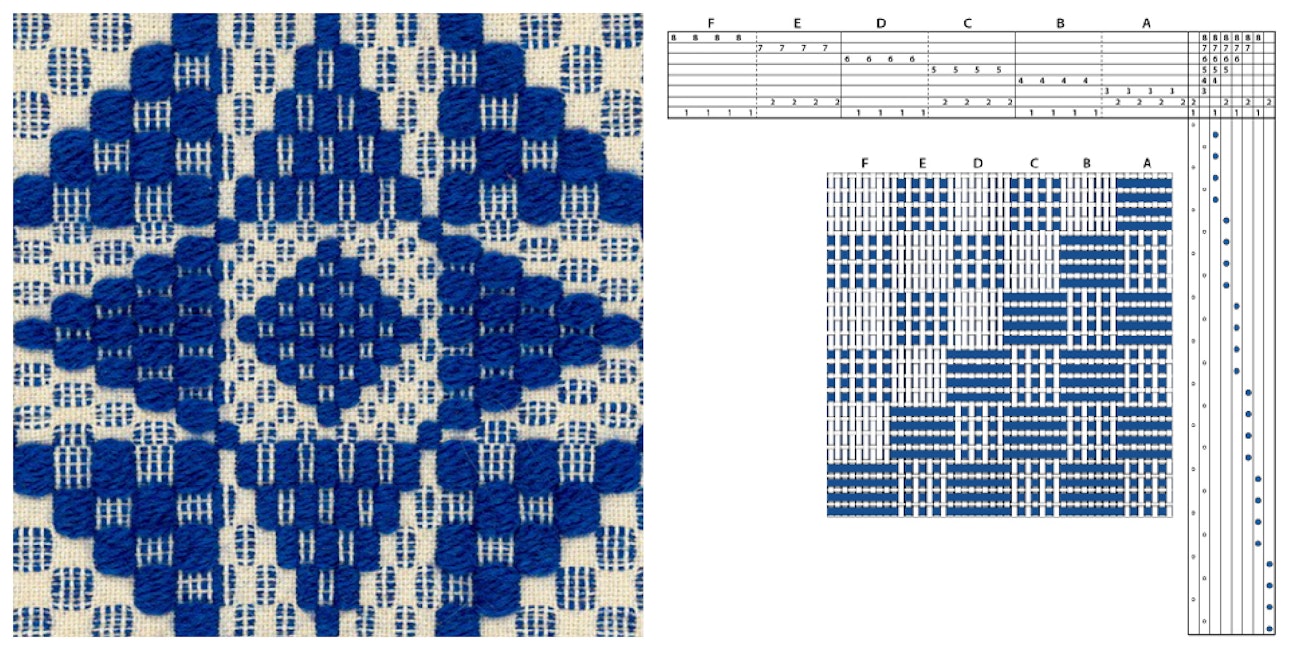 8-shaft, 6-block tied overshot fabric and partial draft with drawdown
~ Madelyn