Recently I went to see Picasso Ingres: Face To Face at the Norton Simon Museum in Pasadena. The exhibition contained two paintings, one was Jean-Auguste-Dominique Ingres's portrait of Madame Moitessier from 1856, and the other was Picasso's Woman with a Book. Picasso was so completely struck by Ingres's painting when he saw it in 1921 that he produced his own version in 1932, 11 years later. I, of course, wouldn't have been able to tell you all this without having read about it. On my own, I would have said they were two very beautiful paintings, and one of them (and I won't tell you which) took my breath away.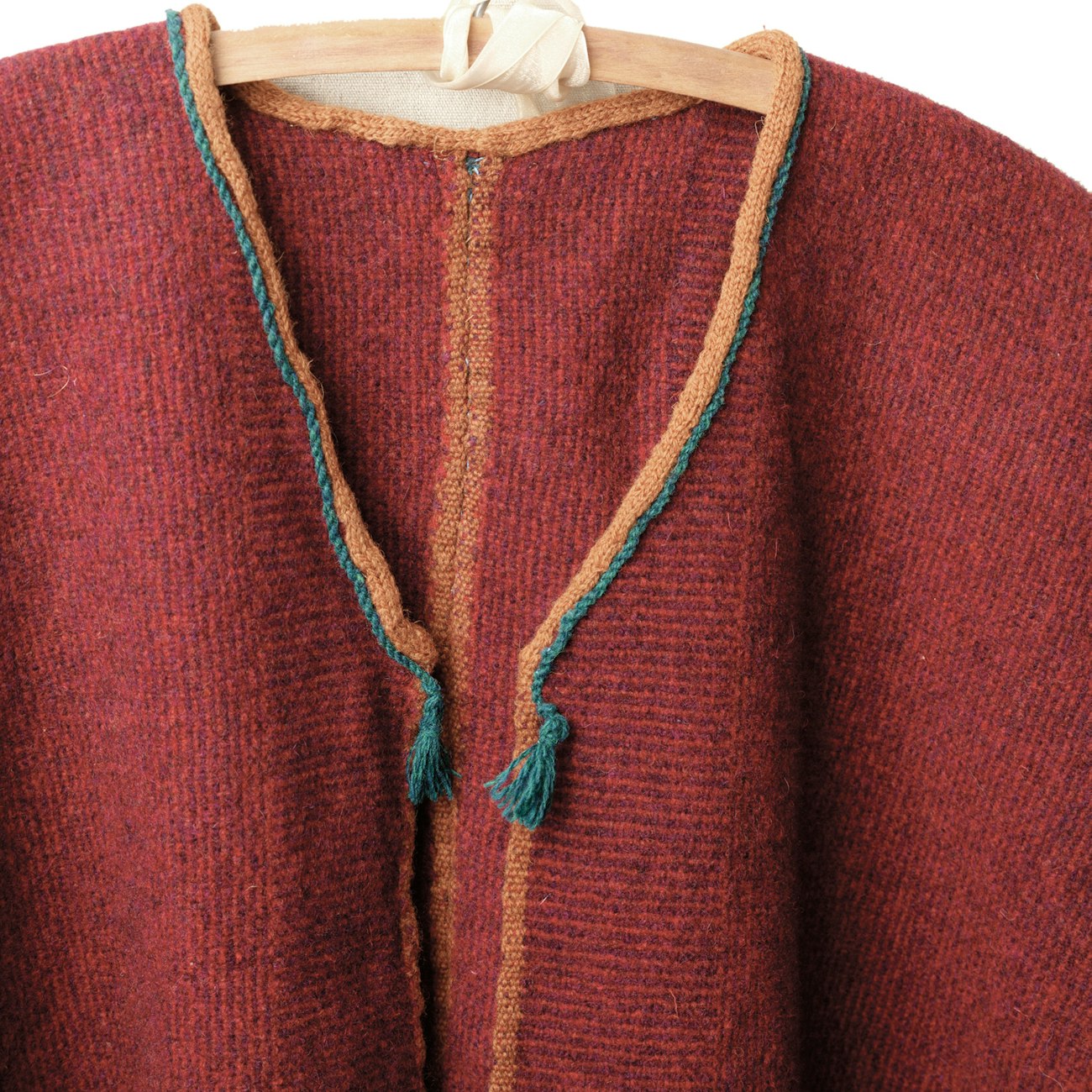 Imitation is the best and most sincere flattery. We see it all the time in the weaving world. One weaver will weave an interesting project, and then you'll see variations of that piece and then riffs on the variations until often you can't tell where it all started.
For our 40th anniversary issue, September/October 2019, we asked for projects inspired by past issues of Handwoven. One of the projects we loved was Dorothy Tuthill's A Clever Red Ruana for Linda. Linda in this case is Linda Ligon, the founder of Handwoven, and the designer/weaver of Log-Cabin Ruana in Handwoven January/February 2009. (Note that while it took Picasso 11 years, Dorothy took only 10 to create her masterpiece based on Linda's ruana.)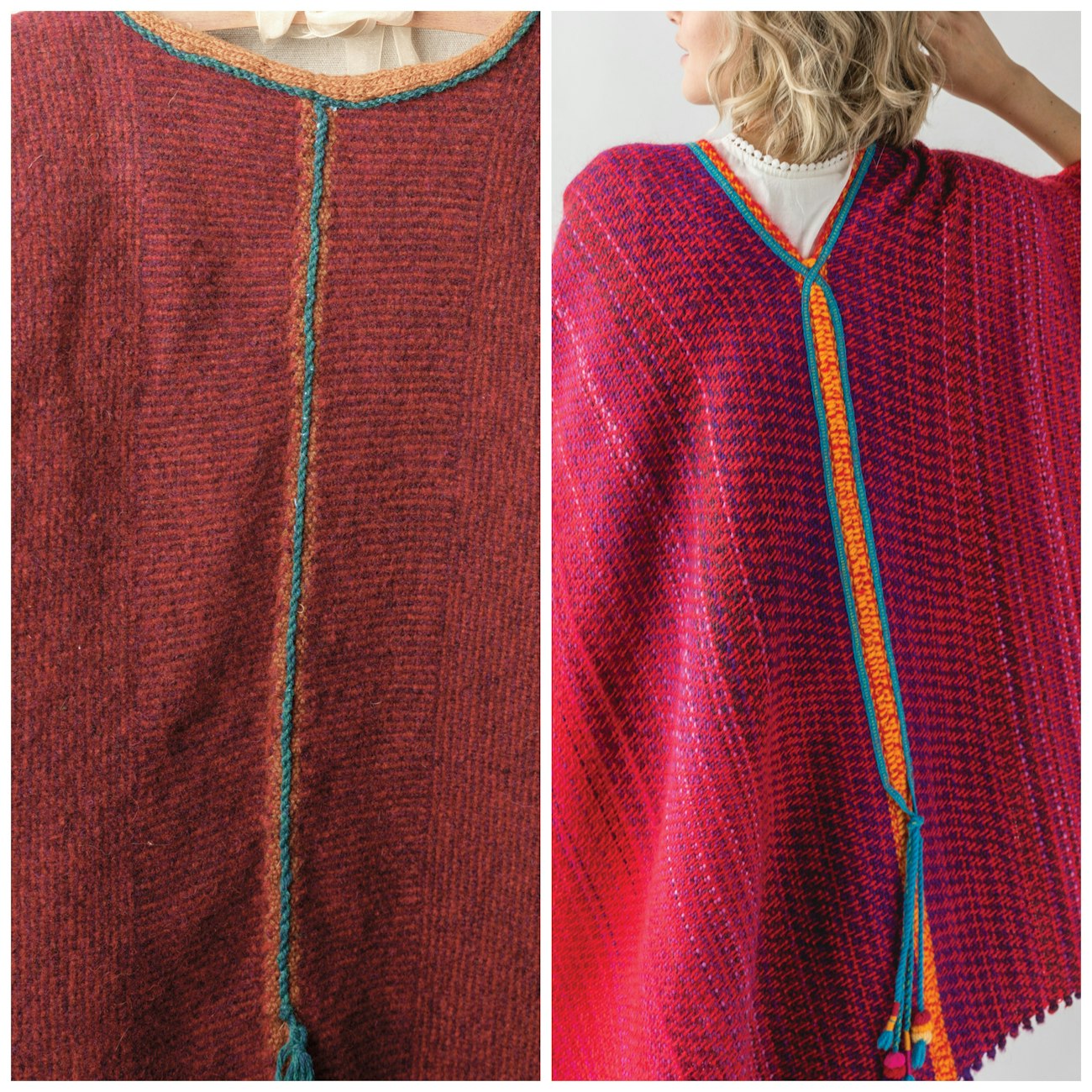 Looking at the two ruana's together, you can clearly see that Dorothy was inspired by Linda's ruana to create her own version. Photos by Joe Coca (left) and Harper Point Photography (right)
From a distance, these two ruanas are very similar: Both are wool, embellished, and red. Come in a little closer, and you will see how Dorothy took the basics of Linda's ruana and made it her own with a different yarn, weave structure, and her own style of embellishments. Dorothy kept the parts she liked and the basic feel of the original, and her ruana is a clear homage to a design that she admired.
Current All Access subscribers can download these two ruana patterns by logging in below or see Handwoven September/October 2019 and Handwoven January/February 2009 for the patterns.
Read about the two weavers' goals in developing their ruanas and get both patterns to try out and then branch out on your own to design and weave a ruana in your own style. We can't all be Ingres and Picasso, but from them we can learn about the power of imitation.
Ruana Pattern PDFs
Once you are logged in, you can instantly download Linda's pattern here and download Dorothy's pattern here.