Is there anything more luxurious than a handwoven throw or blanket? It's an emotional two-fer: as you cuddle up in it or watch a loved one cuddle up, you can admire your own weaving handiwork. Come to think of it, it's a three-fer because you have the fun of watching the pattern grow as you weave and anticipating all the hours of warmth ahead. (And if you make it big enough, you AND a loved one can cuddle up together!)
Blankets and throws are fun to weave. With thicker yarn, they tend to warp up and weave up quickly. You can play with color to make beautiful patterns on the simplest looms. If you have a narrow loom, you can sew panels together or consider doubleweave to weave double width. If you started now, you could weave warm cozies for your whole family by the time those nippy fall mornings roll around.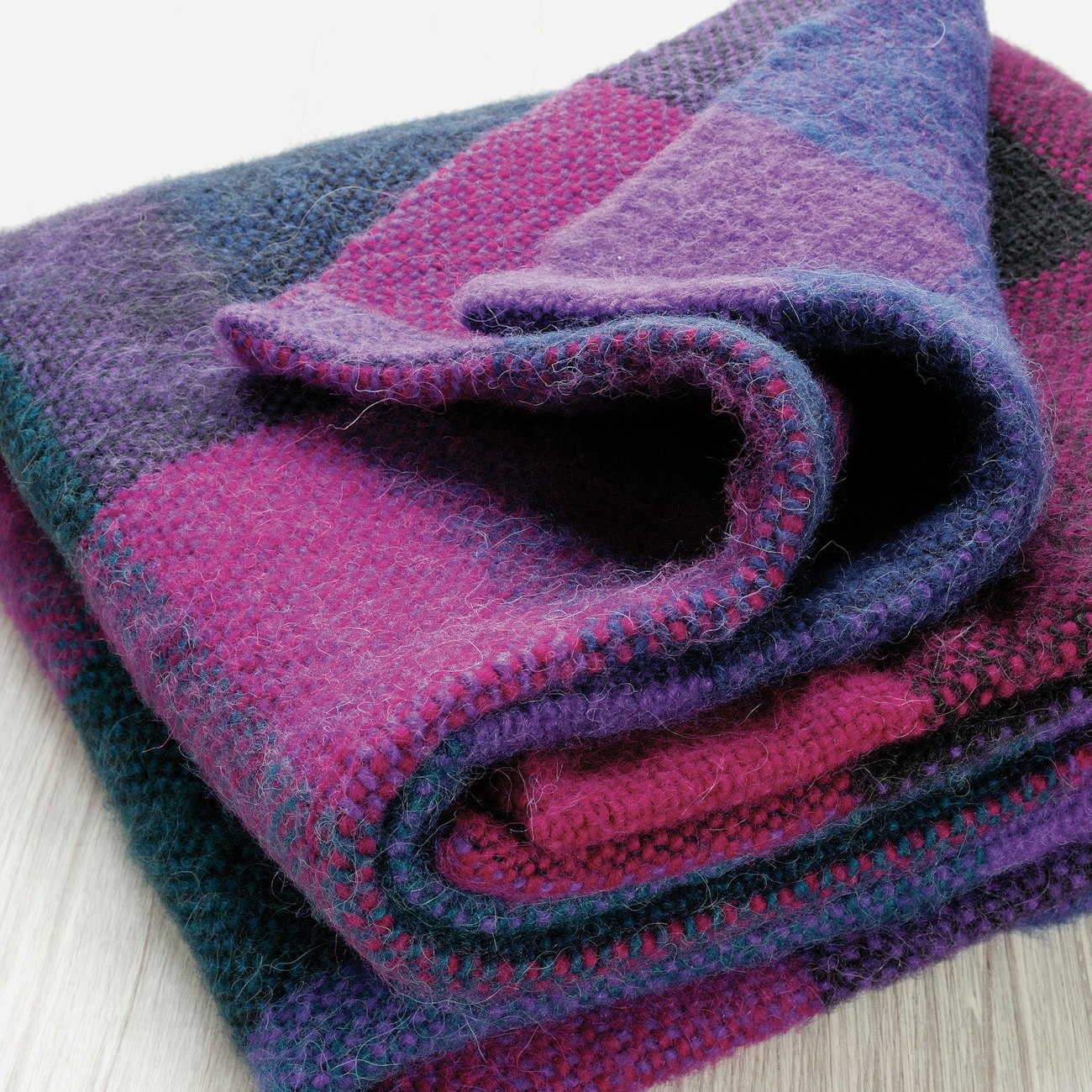 A Lush, Brushed Blanket by Liz Moncrief, Handwoven January/February 2009. Photo by Joe Coca
This free pattern collection includes a lush brushed plaid blanket from Liz Moncrief,that is simple to weave and cheering to use, in jewel-toned alpaca-blend yarn. After weaving, hemming, and fulling, you'll brush the nap up with a pet brush to create a fluffy cushy huggable blanket.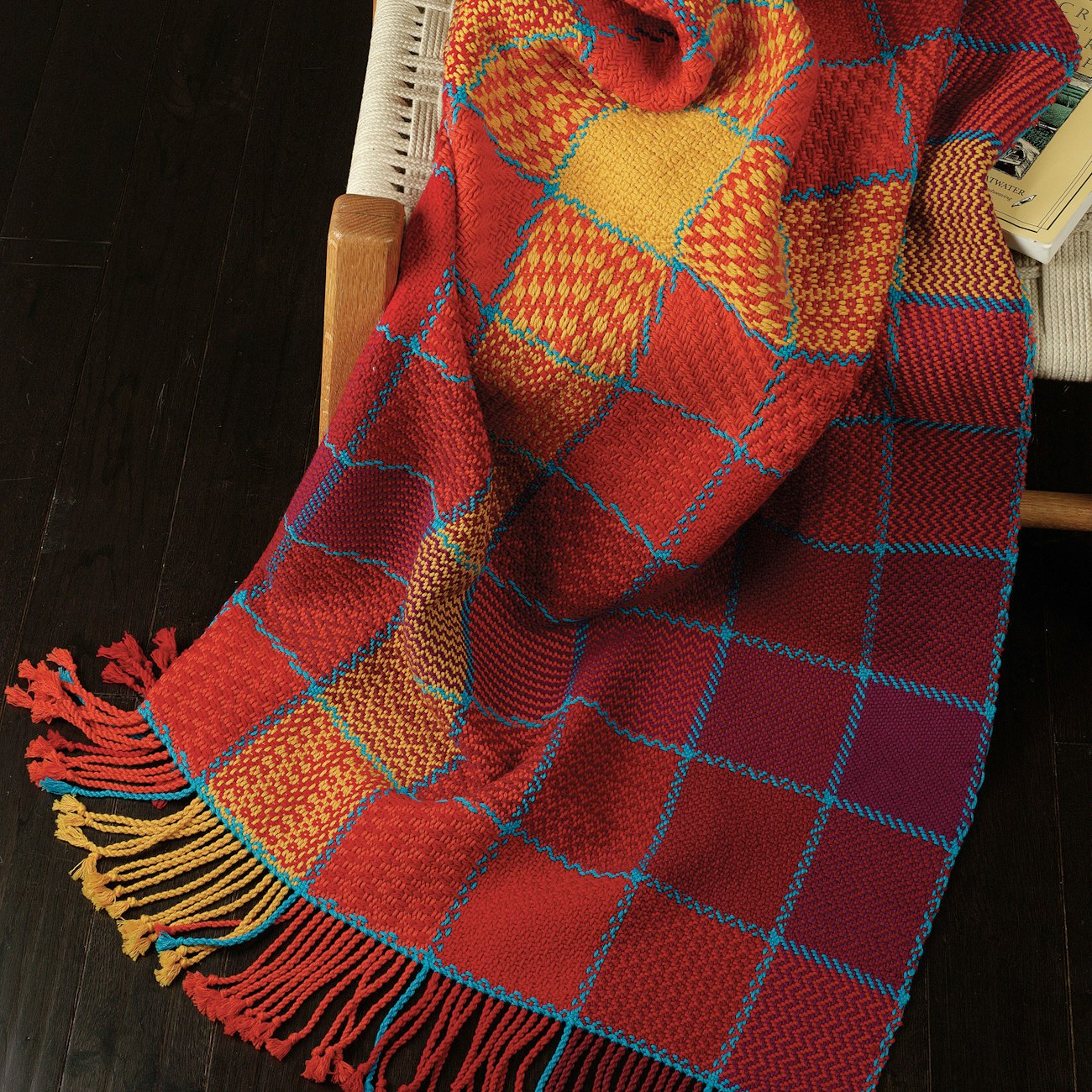 Robin Spady's Twill Color Gamp, Handwoven November/December 2008. Photo by Joe Coca.
If you want to combine your weaving pleasure with a study project, Robyn Spady's twill gamp throw invites you to explore color and pattern as you create a lightweight throw for naps in your weaving studio, dreaming sweet dreams of weaving projects to come. Robin used a cotton/wool blend and 4-shaft twill drafts for the gamp.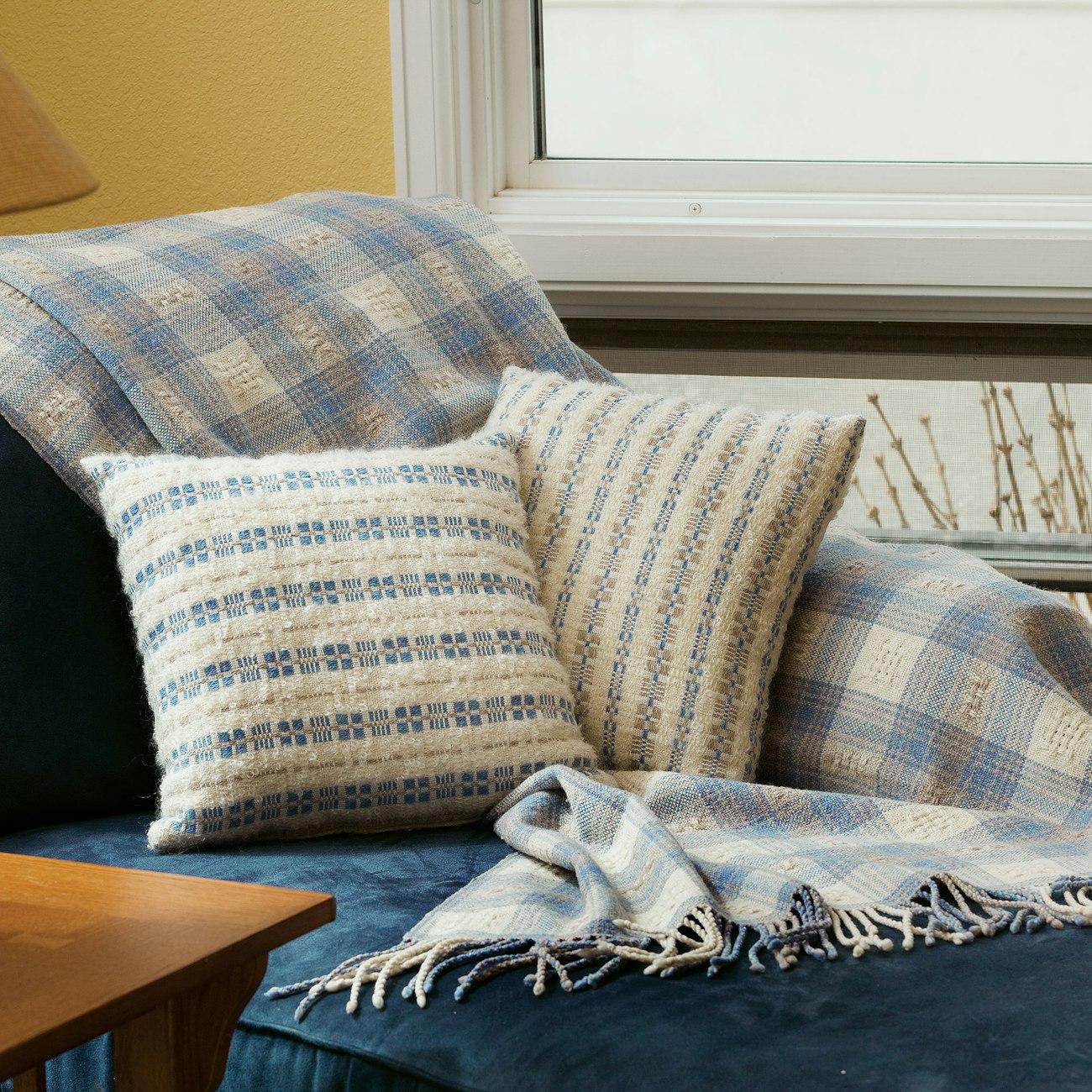 Soft Pillows and a Lacy Blanket by Rita Hagenbruch, Handwoven May/June 2008. Photo by Joe Coca.
To satisfy your inner Martha, weave a coordinating throw and pillows in monk's belt, plaid, and lace. This project from Rita Hagenbruch will grace any room, any time. The blanket is a 4-shaft combination of huck lace and twill, and the pillows are woven in 4-shaft monk's belt. Rita used a calming color palette of natural, blue and tan. Weave them as she did or design a palette that fits your own decor.
Published 12/14/2015 Revised 10/10/2022